Welcome to the Conservatories FAQ & Resources Section
Let us answer all your questions around designing and building your dream conservatory
Conservatory Designs and Build Considerations
There are so many factors to consider when building a conservatory, so we've highlighted them should you be concerned about drains, building a conservatory on a slope or an awkward design. With our vast experience in the conservatory manufacturing trade, we know how to get around these problems.
If you still have any additional questions after you've had a read, or would like more information, speak to a member of our team today.
What is the roof on a solid-roof conservatory built from?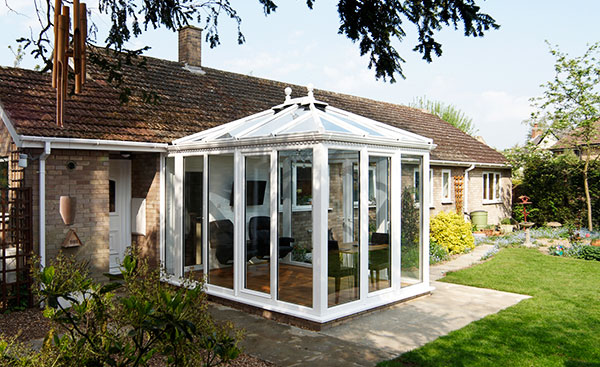 A core aluminium framework is encased within Kingspan structural insulated panels with OSB tongue and groove decking boards on top and finished with a waterproof membrane and a modern replica tile.
How much glazing can I add to my solid roof conservatory?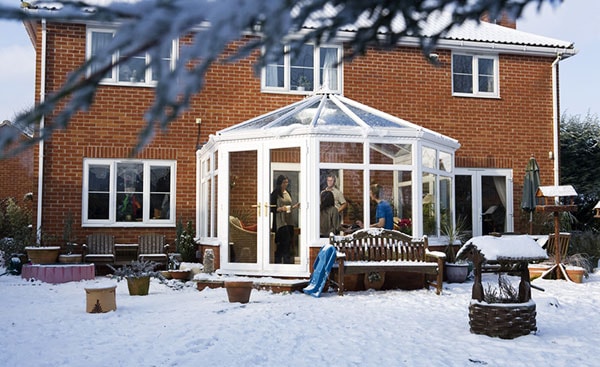 Roof windows or glass panels with Solaroof glazing can be fitted into your solid roof, giving you the flexibility to add light from above exactly where you want it to fall. Whether you want to make a design statement by adding a single strip of glass to maximise the amount of light, the amount of glazing is up to you.
Can I replace my existing glass conservatory roof with a solid one?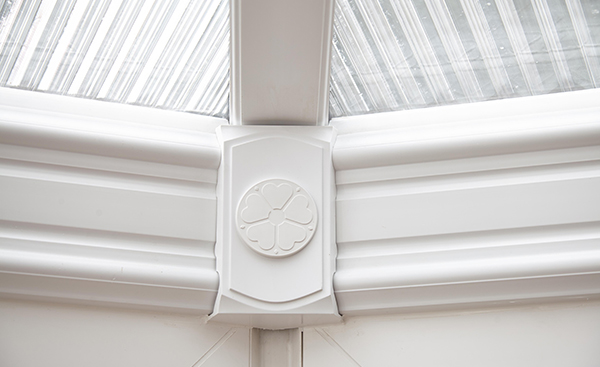 Yes, you can upgrade your current glass or polycarbonate roof with a solid design on most conservatory shapes and sizes. Make an appointment with one of our designers, who can advise you on your options.
Can I add brick walls to my solid roof conservatory?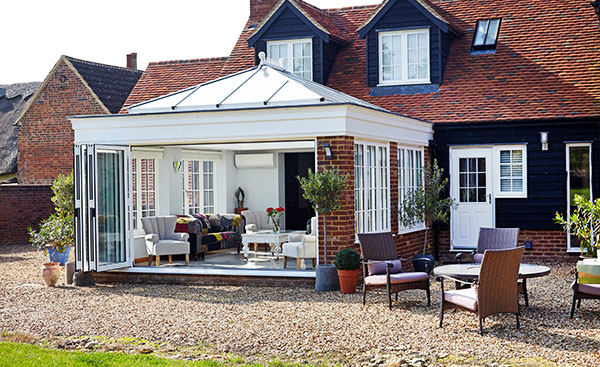 Whether you'd like a contemporary feel with long, tall glazed frames, or a more traditional feel with brick piers and walls, the design choice is endless.
Can I upgrade a current conservatory?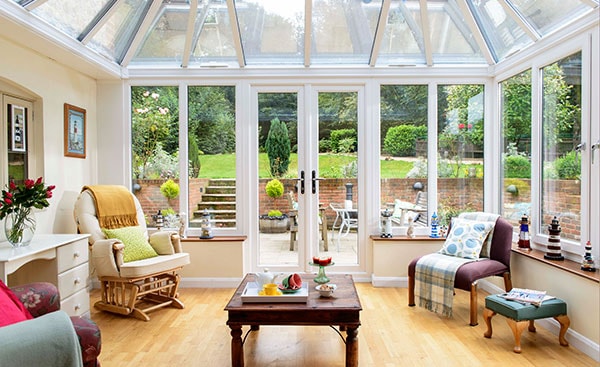 If your existing conservatory is tired and failing, too cold in the winter and too hot in the summer, we can upgrade it by replacing either just the roof or both the roof and frames. Subject to survey and the quality of your original build, we can use your existing base and walls, providing a cost-effective option that allows you to benefit from a new conservatory without the cost of a complete rebuild.

Your might just want to change your original conservatory roof, especially if it's glazed with an old, less thermally-efficient product. We can replace your existing roof by upgrading it with Solaroof glazing, both industry-leading, thermally-efficient products that can increase the comfort level of your conservatory all year round. Alternatively, you can opt for Solarguard polycarbonate or, on most shapes, you can change the look and feel of your conservatory completely by choosing a solid roof design.

Read this article for more information - Can you replace a conservatory with a conservatory?
Can a conservatory be moved?
A conservatory can be dismantled and transported to a new destination. However, it will lose its warranty and guarantee if you decide to do so. It's not something we'd recommend doing as it may no longer be structurally sound – give us a call, we can arrange a new one for your new home.
Can you build conservatories without dwarf walls or walls?
A dwarf wall is the low brick wall that makes up the bottom of the conservatories shape with the sill and window panels being placed on top. A conservatory with a dwarf wall gives you more options when placing radiators and power points which are traditionally fixed to brickwork.

However, if you would prefer your conservatory to be built without dwarf walls, we offer full length conservatory wall units. These are suitable if you wish to make the most of an impressive view or want to let all the available light into your house.
How deep do conservatory footings/foundations need to be?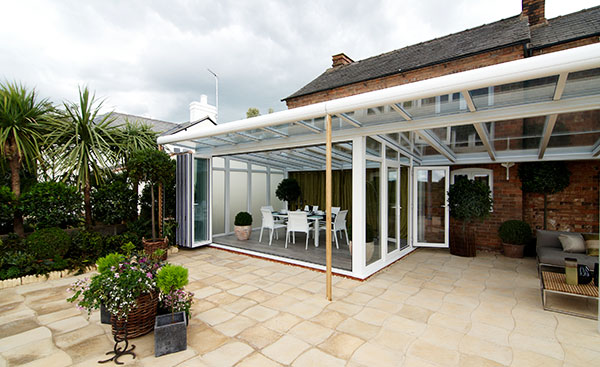 Footings and foundations need to be excavated to a depth where the ground will provide an adequate bearing strata. Traditionally, footings/foundations are between 650mm and 1000mm in depth. The answer will vary depending on your site and is dependent on local ground conditions and nearby trees. The depth of your foundations/footings can also depend on the invert level of any nearby drains; the bottom of the footings must be at least as deep as this. Contact us to book an appointment.
How strong are conservatory roofs?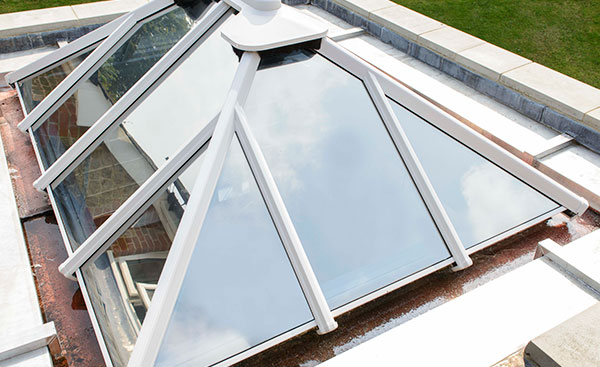 Our glass, polycarbonate and solid conservatory roofs can withstand extremes of heat and cold, fierce winds and driving rain and even up to 4ft of snow. We put our conservatories through a range of tests to ensure they can survive the toughest of conditions. For example, we use a water test that allows us to vary the weight we apply. Vigorous tests like this ensure we meet the exact requirements of the vitally important BS6399 regulation. You should only choose a conservatory that conforms to this standard for your own peace of mind.

Different parts of the country have different weather conditions, so with the aid of your postcode, we will build a weather statistics profile for your location and tailor the conservatory exactly to the prevailing conditions.

Watch our video to see the crucial difference this can make.
Can you build conservatories without footings/foundations?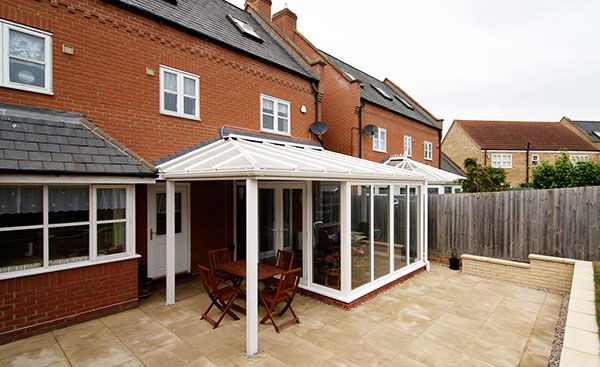 It is possible. However, here at Anglian Home improvements, we wouldn't recommend it. It is important that your conservatory has strong foundations to ensure it lasts and subsidence is less likely.
How long do conservatories last?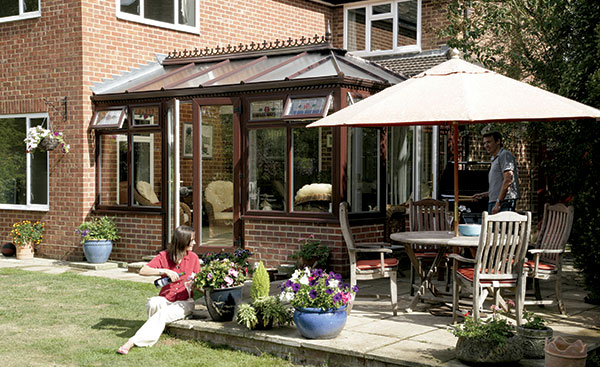 Our uPVC conservatories, wooden conservatories and sealed units have a guarantee for 10 years and all uPVC sealed units are guaranteed for 15 years. However, if looked after properly they will last much longer than this. A well-built conservatory can last for decades.
Can you build a conservatory with one solid wall?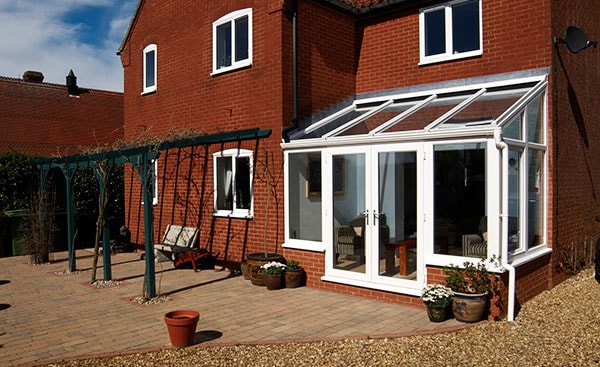 Yes. You can have full height brick walls on one or two sides of your conservatory. Our team of designers and surveyors will ensure that a feasible and great looking design is manufactured, and try to match the brickwork to your home. You can discuss this further with your sales advisor during your appointment. You can book an appointment by calling 0800 500 600 or fill in our contact form.
Can you build a conservatory on a slope?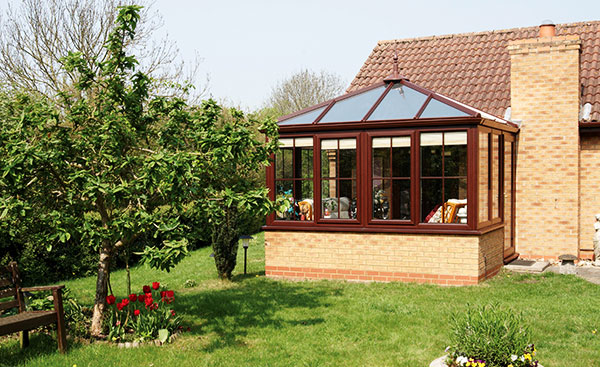 Yes. We are able to build a conservatory on sloping ground. We install the foundations and base level and then if needed we can install steps or a slope for access.
Can you build conservatories over a drain?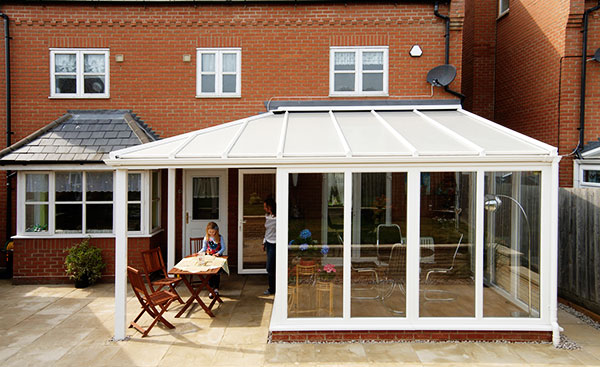 Yes. If the manhole is situated on the line of the strip footing it will have to be moved further down the line of the drain. The majority of drains are less than a metre below the surface and are manageable. Those drains that are deeper or have several inlets pose more problems. Our surveyors here at Anglian Home Improvements are all familiar with drains and manholes and will work to find a solution. If your manhole falls within the oversite (the floor area of the conservatory), then as long as it is no closer than 400mm to the strip footing, then we will raise and seal the manhole. We use a double seal cover which will ensure there are no problems with odours and it can easily be covered over with tiling or soft floor covering.
Can you plumb a bathroom into a conservatory?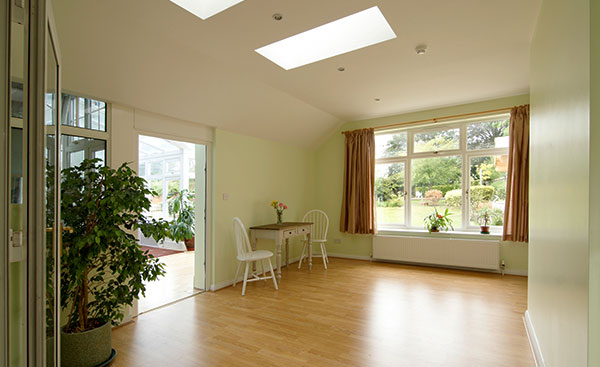 This is something you would have to discuss with your designer. You might want to think about getting an extension rather than a conservatory, as there are fewer windows and it will give you more privacy. Call 0800 500 600 to speak to one of our team and explain what you are looking for.
Can you build a conservatory on a balcony?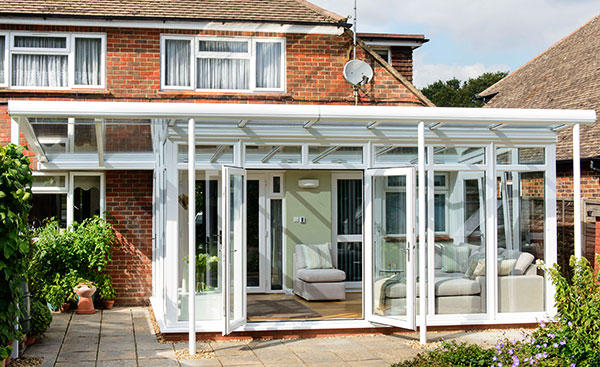 Yes, it is possible to build a conservatory on a balcony, however, a lot of planning and designing needs to be done beforehand. Here's an example in our online magazine Good to Be Home of one we've built previously. Speak to one of our designers to find out if this is possible for you.