Choosing your conservatory shape
From Victorian and Regency to Edwardian and P-shaped designs, our conservatories come in all shapes and sizes. It's vital to choose a conservatory shape and style that you're happy with – and there are a lot to choose from, especially here at Anglian!
If you're not sure which to go for, this guide should help you make up your mind.
What shape conservatory is best?
The best conservatory shape for you depends on a few things, including how you plan to use your conservatory, the age and style of your home, your budget and of course your personal tastes.
Oftentimes people want a conservatory that blends seamlessly with their home, but that's not to say you shouldn't go against the grain if you'd like your conservatory to stand out. Below are some of the conservatory styles we offer and the property styles they suit.
Edwardian and Elizabethan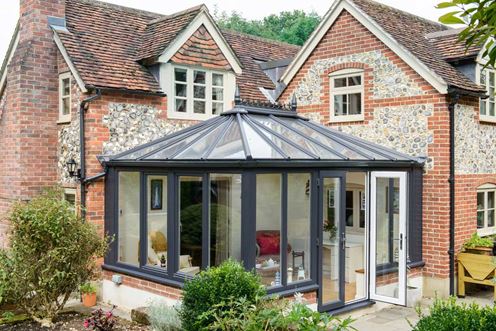 Edwardian and Elizabethan conservatories are classic, understated and stylish. While quite similar in terms of design, the architectural flourishes of an Edwardian conservatory give it an elegant design that was commonplace in the Edwardian era, and features a rectangular shape that allows for maximum floor space, and for the conservatory to fit in defined spaces in your garden.
Elizabethan conservatories are great for similar reasons, as they too have a rectangular shape and clean, uncomplicated lines. Both also feature pitched roofs that help create bright, airy spaces, and can help fill in defined spaces in your garden.
Victorian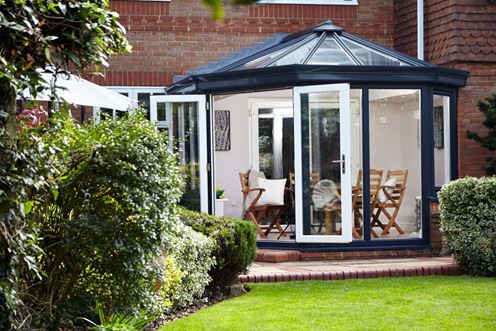 Victorian conservatories have an elegant, semi-octagonal appearance that's reminiscent of period designs. Their curved front window allows for panoramic views of your garden, so they're particularly perfect if you plan to use your added living space for relaxing and enjoying the outdoors.
They're also incredibly versatile. The span and pitch of the roof are customisable, which means there are very few limitations to the conservatory's shape, size and configuration.
Lean-to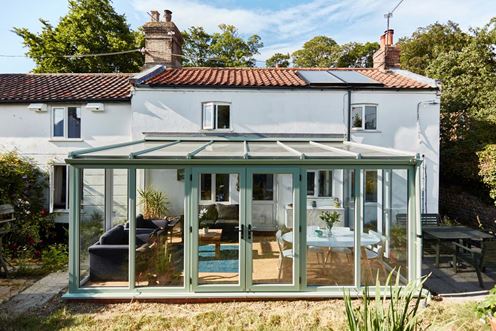 A lean-to conservatory has a simple, practical and versatile design with clean lines that make it a particularly modern option. Whether you want a mini-greenhouse for growing plants or a place to simply sit and enjoy the sunshine, the lean-to is a popular choice that can be customised in a variety of ways, including its roof, size, windows and doors.
P-shaped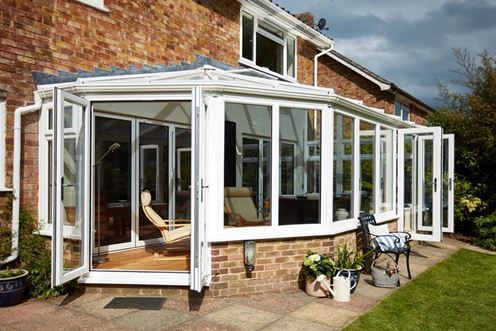 The P-shaped conservatory is essentially an extended version of the Victorian design, with the octagonal bay complemented by a rectangular section. Hence the "P" shape! It's this that makes them spacious, versatile designs. They tend to make larger conservatories that maintain a property's proportions, but above all allow for endless sunlight.
Seen something you like?
If these conservatory designs have given you some inspiration, take a closer look at the Anglian range in our brochure, or get a quote for a made-to-measure conservatory. Not only do all our products carry the Made in Britain marque, but we're also a member of the Glass and Glazing Federation.
We're proud of the conservatories we make, so don't hesitate to get in touch with us today. We'd love to help you create your dream conservatory!