10-year-quarantee
Remote Quotations
Reasons to Choose Aluminium Windows
More Glass, Less Frame

Aluminium window frames are slimmer compared to thicker uPVC and timber frames, allowing more natural light to enter your home.

Thermal Efficiency

Aluminium windows have a thermal break, improving heat gain and reducing heat loss. Treated glass, argon gas and insulated frames add to the thermal efficiency of the windows.

Secure Locking

Shoot-bolt locks and key-locking handles are standard on double-glazed aluminium windows. Internal beading prevents window glass being removed by potential intruders.

Strength and Durability

Aluminium window frames have a high strength-to-weight ratio making them hard to dent and incredibly durable. Lasting over 30 years, they don't degrade or discolour over time.

Easy Maintenance

Aluminium window frames need very little maintenance, but regular cleaning. Materials like wood often require more, making aluminium more cost effective in the long run.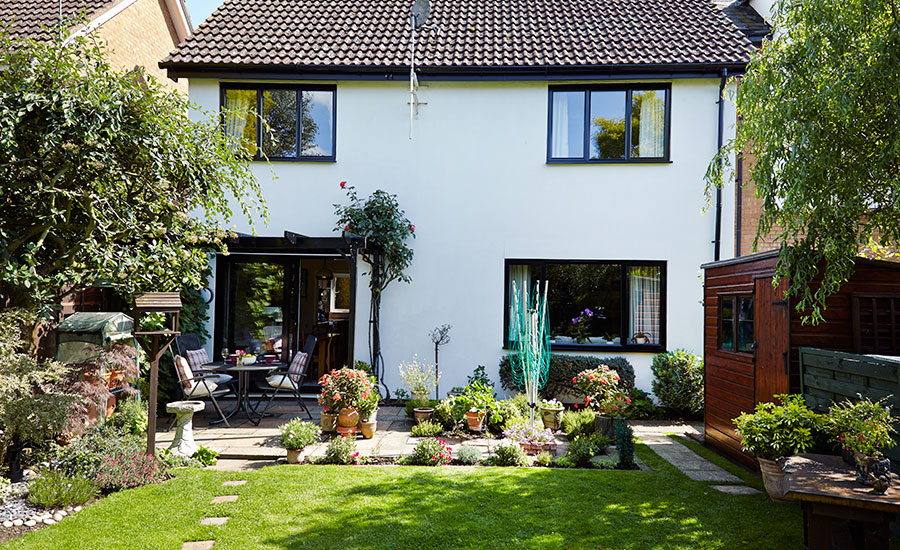 Customer Reviews
Choose Anglian for a National Company Local to you
10-year Guarantee
A 10-year parts and labour guarantee is included in your Anglian double glazing price.
Made in Britain
Our products are made from start to finish in a British factory by British craftspeople.
Price Match
If you find cheaper like for like uPVC windows elsewhere, we'll match the price.
Your Questions Answered by us
How much do Aluminium windows cost?
The cost of aluminium windows can vary depending on several factors such as the size, style, quality, and complexity of your installation. This means the total cost of aluminium windows can range from a few hundred pounds to several thousand pounds, depending on the specifics of the project. As a general rule, you can expect to pay 20% more for aluminium windows when compared to uPVC plastic windows.
Are aluminium windows cheaper than UPVC?
Aluminium windows tend to be more expensive than uPVC windows. One reason for this is that aluminium is a more expensive material than uPVC. Aluminium is more difficult to manufacture, and it requires more energy and resources to produce. Additionally, aluminium windows may require extra materials such as thermal breaks to improve energy efficiency, which can add to the cost.
How long do aluminium windows last?
Aluminium windows are durable and long-lasting, with a typical lifespan of 20 to 30 years or more. They are naturally resistant to corrosion, rust, and other forms of damage. Additionally, they are lightweight and strong, providing excellent durability and stability. Proper maintenance can help extend the lifespan of aluminium windows, including regular cleaning and lubrication.
How do you clean aluminium window frames?
Cleaning aluminium frames is a simple and satisfying job. Remove any loose dirt using a soft-bristled brush or vacuum cleaner with a brush attachment. Fill a bucket with warm water and a mild detergent suitable for aluminium surfaces. Then use a non-abrasive sponge to wipe the dirt off the frames and wipe dry with an absorbent cloth.
Is aluminium good for windows?
Aluminium is a good material for windows that offers several advantages, including strength, durability, energy efficiency, aesthetic appeal, low maintenance and recyclability. Due to their construction, aluminium casement windows have thinner frames than other materials. This means they let more light into a room and there's less frame in the way when you look out of them. It's the reason why they are used by architects to create a wow factor.
How do you fit aluminium windows?
Fitting aluminium windows requires skill and expertise and should be carried out by a trained professional. It can be a complex process that requires specific skills and tools. It's recommended to hire a professional installer who has experience with aluminium windows to ensure that the installation is done correctly and safely. A professional installer can also provide advice on the best window design and security features for your needs, and help ensure that the windows are fitted to the highest standard.
Made in Britain
10-year guarantee
uPVC Windows Price Match
Want to Speak To An Advisor?
Our Accreditations and Licenses
Sets standards that ensure our products and services meet customers' requirements.

For materials used and water resistance on all sealed units.

For impact resistance and glass fragmentation on safety glass.

The Fenestration Self-Assessment Scheme ensures window installers comply with buildings regulations in England & Wales.

Independent service that deals with disputes between registered businesses and consumers.

Certifies products made from start to finish in a British factory by British craftspeople.

The British Fenestration Ratings Council is the UK's national system for rating energy efficient windows.

TrustMark is a government endorsed not-for-profit organisation that operates through more than 30 scheme operators.

PVC Industry initiative to improve manufacturing, minimise emissions and develop recycling practices

Anglian is a leading member of the Glass and Glazing Federation (GGF).

MyGlazing.com provides free, independent advice on all your glazing needs.