Shaped windows are any windows that are not the standard rectangular shape you see on most UK homes. While different shapes are not uncommon in Britain, unusual window shapes like circles, triangles or raked windows require more intricate work and techniques to create them.
Choose from a Range of Shaped Windows
Square Windows
Square windows are often fixed so they don't open, so the design limits are endless. With different colours and decorative glass options, you can create some pretty special designs that make for a stunning feature window. Cottage and Georgian bars are a popular option for square windows, producing a classic architectural feature for a period property.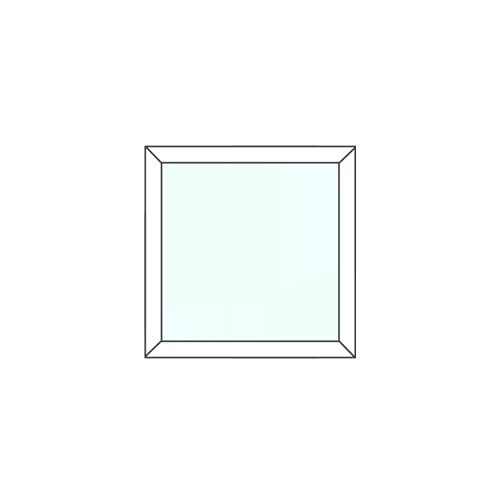 Circular Windows
Circular windows are a fantastic choice for new builds and renovations alike. Popular in bathrooms and entrance halls, they can equally be a striking centrepiece in a living or dining room. Round windows create a focal point – a new shape in a home otherwise filled with square and rectangular shaped windows and walls.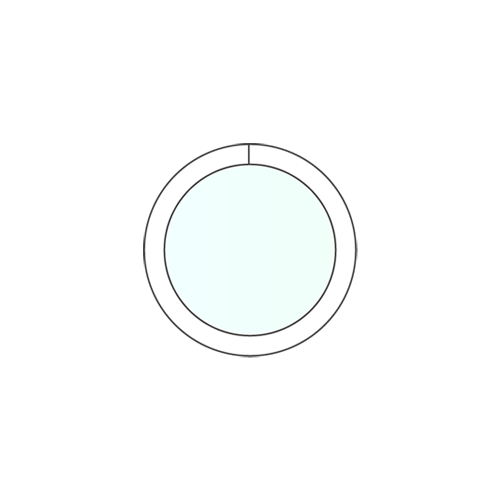 Triangular Windows
Triangle windows, also known as slating windows, gable windows or raked windows, are fixed windows shaped like a triangle. Their distinct shape creates a talking point when added above or to the side of rectangular windows, and especially as standalone windows. Flood your room with light and achieve unique views by adding an impressive triangular gable window. With so many sizes and angles to choose, create a look that makes your home one of a kind.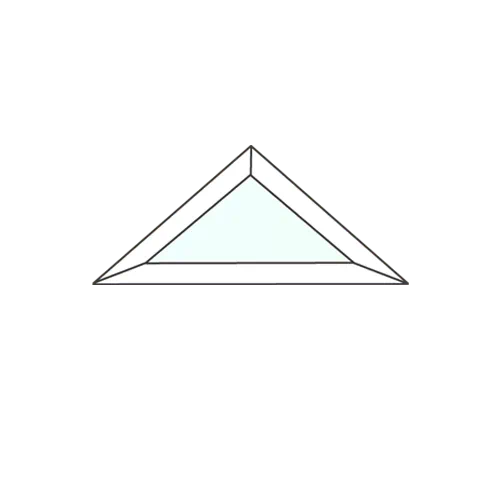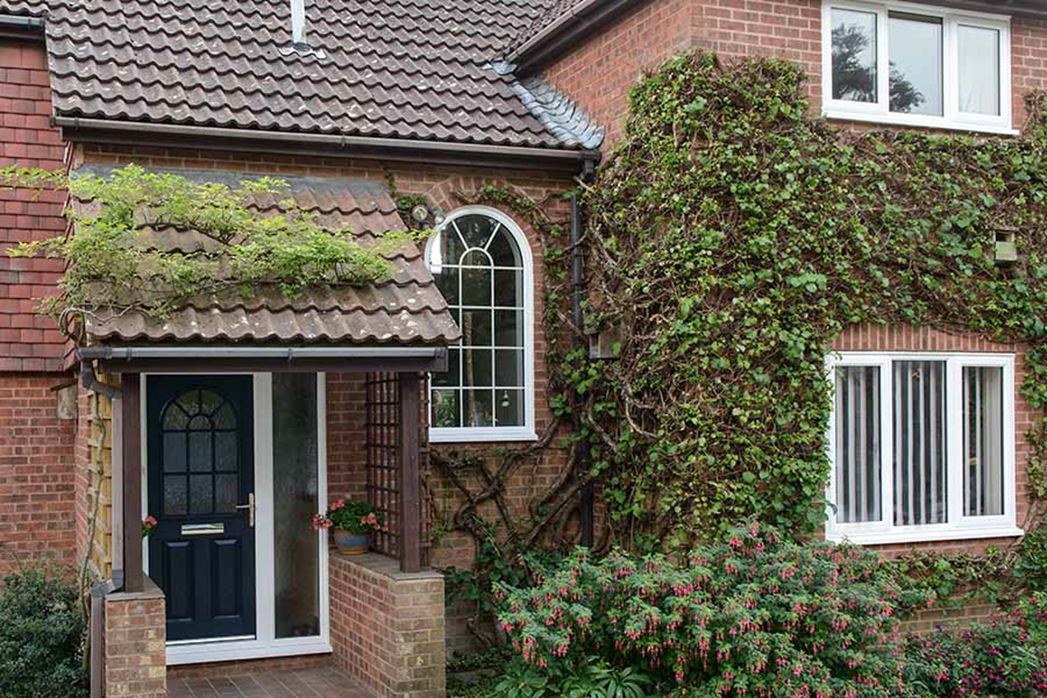 Other Window Shapes
We also offer raked windows, sometimes called trapezoid windows, which can be made with transoms to create separate panes. Gothic arch windows can add drama and compliment very old homes. We also have a wide selection of curved windows, which are rectangular windows with one curved corner.
Things to Look For in Shaped Windows
Decorative Glass
We have several decorative glazing options like etched, bevelled or coloured glass in a wide range of designs. Our artisans in Norwich can also craft a custom coloured glass shaped window in any design you want.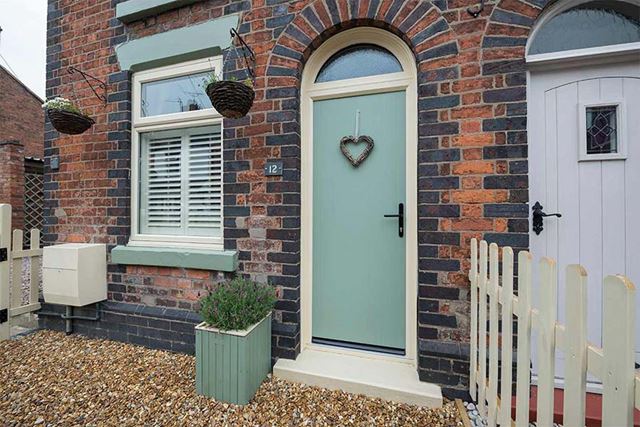 Fixed Window Shapes
Our shaped windows are fixed into place so they cannot be opened. This means that we have a wider variety of shapes available to choose from. The more complicated the window shape, the more complex its hinges and locking mechanisms would be.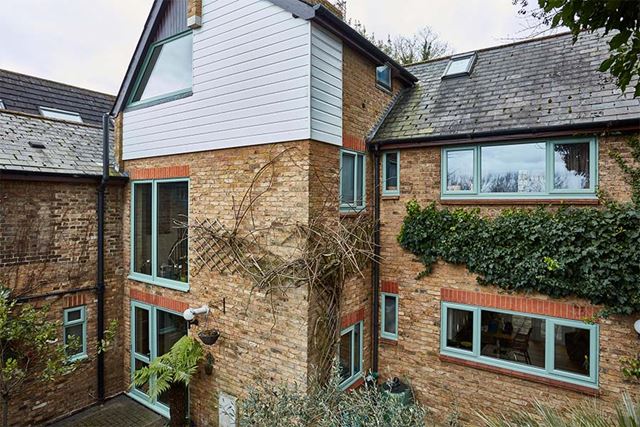 Made-to-Measure
Wherever you want your new shaped windows, they will need to be bespoke to fit your space and your style. We understand that a window must be fitted with precision, so when you agree your quote, we send a surveyor to measure up and ensure the perfect fit.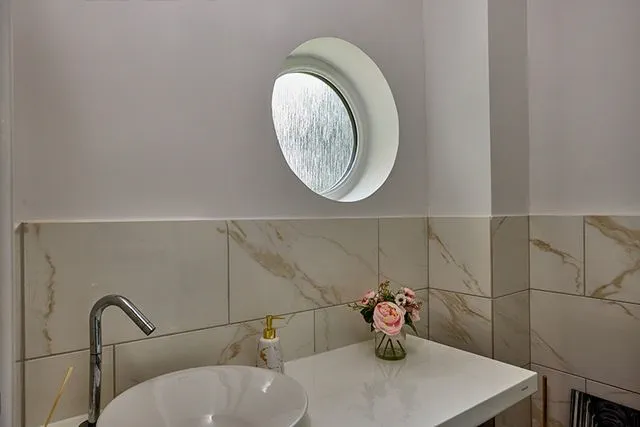 Working with the Best Industry Bodies to Install the Best Shaped Windows
Need some help?
Book a remote quote with our team on Livechat now, online Monday–Sunday 9am–5pm.
Chat Now
"Samantha was very helpful and answered all of my questions."
Choose Anglian for a National Company Local to you
10-year Guarantee
A 10-year parts and labour guarantee is included in your Anglian double glazing price.
Made in Britain
Our products are made from start to finish in a British factory by British craftspeople.
Price Match
If you find cheaper like for like uPVC windows elsewhere, we'll match the price.
Our Happy Customers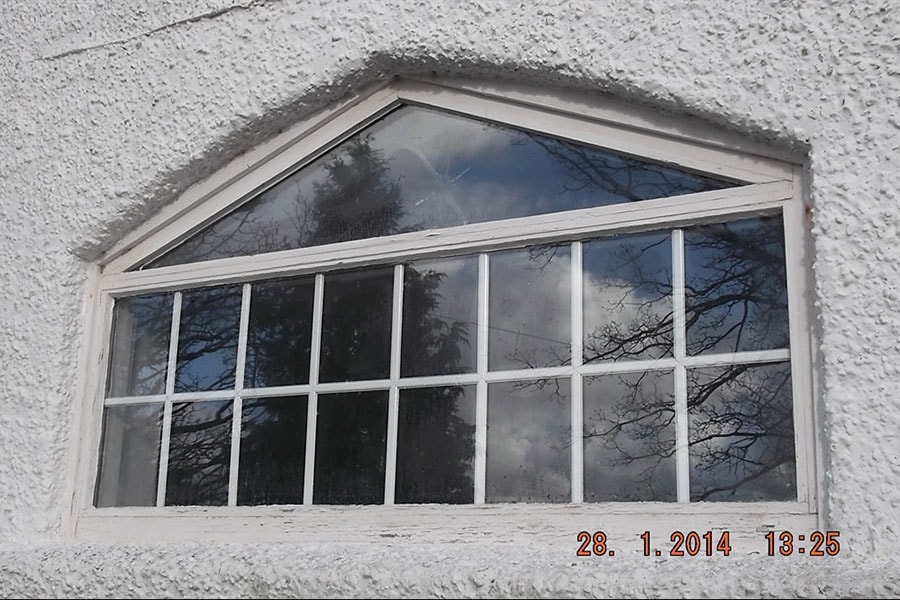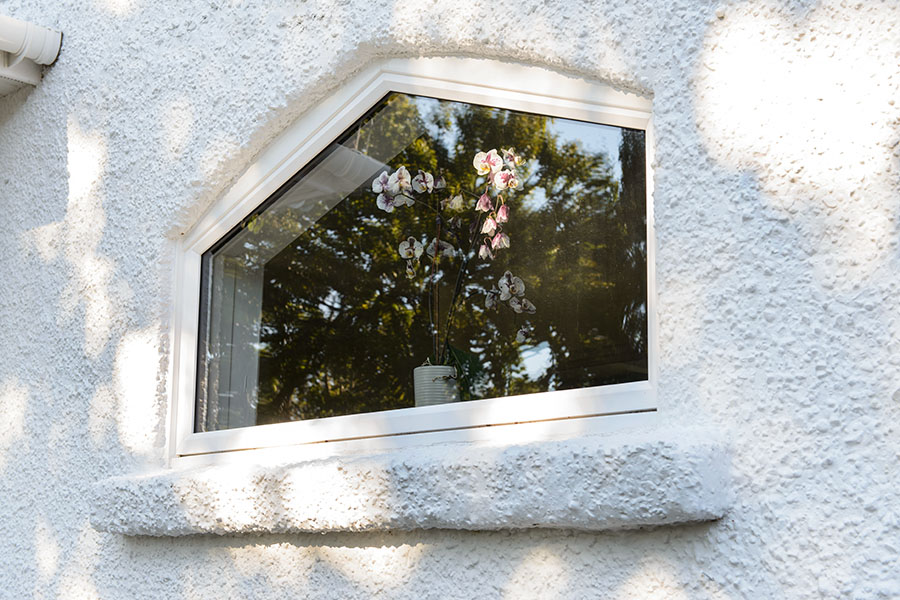 Mr & Mrs Vincent, Dorset
White uPVC shaped windows
"We're really happy with our new windows and doors, people even comment on them. An estate agent even told us that we've improved the saleability of the property! Anglian were so helpful the whole way through and we're recommend them to anyone."
Get a Price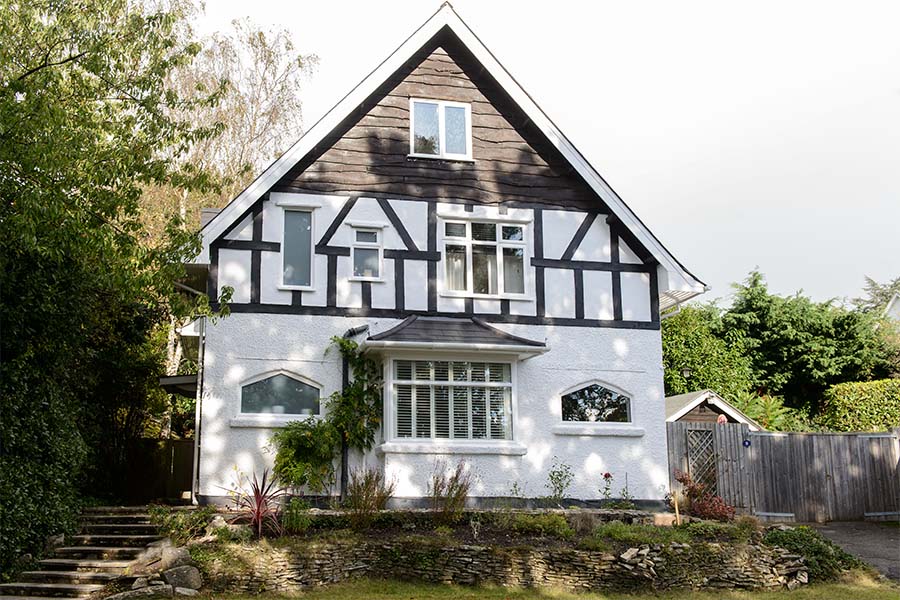 Your Questions Answered by us
What is a circular window?
A circular window is a double-glazed circle-shaped window with fixed panes, so it does not open. Circular windows are an alternative to the traditional rectangular windows. Handcrafted in our Norwich factory, Anglian uPVC circular windows are specially made to the size that you require and can be personalised with decorative glass.
How much do gable end windows cost?
Gable end windows are often triangular, but can also be raked. Like most window shapes, triangular gable windows or raked windows often cost more than standard rectangular windows. This is due to the extra labour and more intricate process it takes to create them. The cost of gable window is further affected by their size and material. They also require building work too, so this will factor in the cost too.
What is an eyebrow window?
An eyebrow window is an arched window that is wider than it is tall, the look like little eyes protruding from roofs of the older buildings they often sit in. It is for this reason they are sometimes called an eyebrow dormer, in the UK you often find them in larger thatched cottages. Today, they are most popular in America, though you can find some examples in the UK.
Can you open round windows?
You can get round windows that open as well as fixed round windows, it just depends on the style you get and the company you go through. Round windows that open often require specialist, bespoke opening mechanisms, making them more expensive than fixed. Our round windows are only offered as fixed units, which means greater design flexibility for you and makes them more affordable.
Explore Similar Products
Made in Britain
10-year guarantee
uPVC Windows Price Match
Want to Speak To An Advisor?
Our Accreditations and Licenses
The British Board of Agrement provides certification on the quality of our products.

The British Fenestration Ratings Council is the UK's national system for rating energy efficient windows.

The Fenestration Self-Assessment Scheme ensures window installers comply with buildings regulations in England & Wales.

Anglian is a leading member of the Glass and Glazing Federation (GGF).

Certifies products made from start to finish in a British factory by British craftspeople.

PVC Industry initiative to improve manufacturing, minimise emissions and develop recycling practices

TrustMark is a government endorsed not-for-profit organisation that operates through more than 30 scheme operators.