When you choose Anglian, you'll receive a bespoke service from beginning to end. We don't believe in a one size fits all approach - our made to measure windows are created for your home by our experienced craftspeople here in Britain.
We proudly carry the 'Made in Britain' marque, a true indicator of the expertise and quality behind each of our custom-made windows. Our made to measure uPVC, wooden and aluminium windows are not only long-lasting, but provide a huge range of other benefits to help keep your home safe and secure. Built with energy efficient double or triple glazing, featuring a range of anti-burglar features and installed by our talented team, you can be confident in the quality of your new Anglian made-to-measure windows.
Made to Measure uPVC Windows
Durable, secure and low maintenance, our made to measure uPVC windows are a popular choice. Available in six different styles (Casement, Tilt and Turn, Sash, Cottage, Bay and Flush) and in a wide selection of colours, you're sure to find the perfect fit for your home.
Made specifically for you, you can select the type of glazing you'd like and add any additional features to your uPVC windows. From a realistic woodgrain effect to decorative bars and handles, the choice is yours.
Find out more about our high-quality uPVC windows, and the many styles available at Anglian, right here.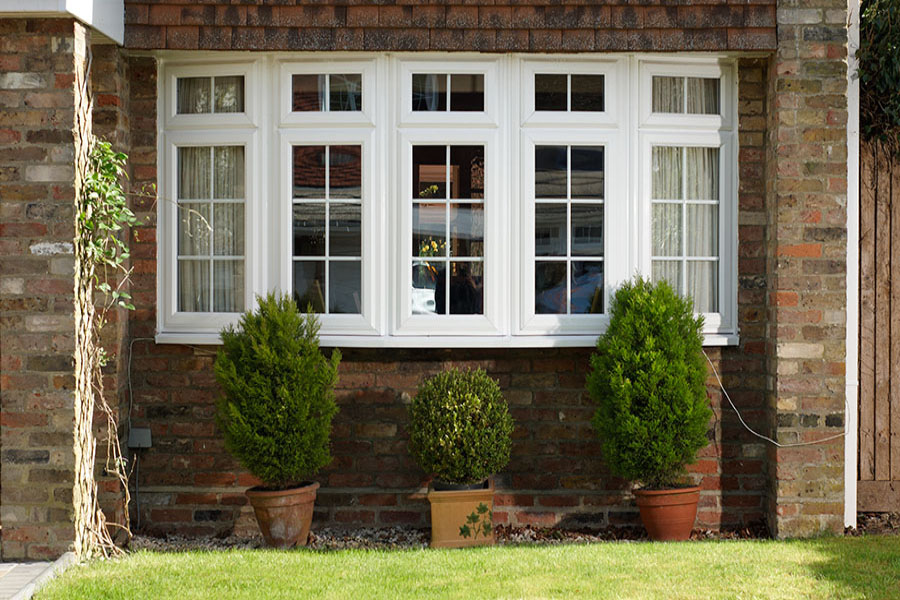 Made to Measure Double Glazing and Triple Glazing
You'll have the choice between high-quality double or triple glazing with Anglian. Our qualified surveyors will help you select the most suitable option for your home - we have over 50 years of experience behind us!
Our double-glazed windows have an A-energy rating as standard, with A+ rated windows also available. Our triple-glazed windows, meanwhile, are A++ rated. Both help to keep your home warmer, more energy efficient and secure.
Triple-glazed windows, however, are our top choice for homes with problematic background noise thanks to their impressive sound reduction properties.
Learn more about double and triple glazing today.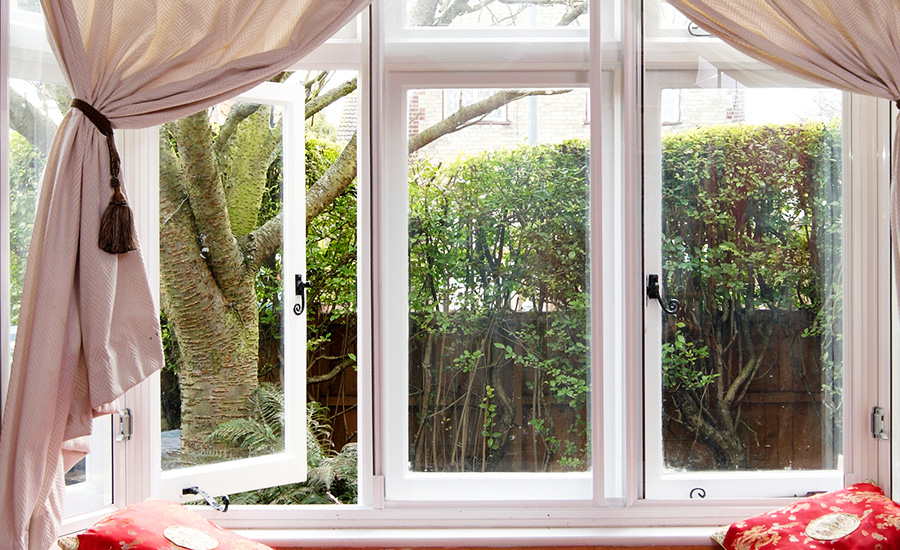 Made to Measure Double Glazing and Triple Glazing
Wooden windows instantly add character to any home and are particularly suited to older properties in a listed or conservation area. You'll have the choice between Casement, Sash, Cottage, Bay and Flush windows, but no matter what style you choose you can rest assured that the wood used is sustainably sourced. For example, our redwood is obtained from the Forest Stewardship Partnership Council.
We'll create your wooden and timber windows from long-lasting softwood or hardwood, our craftspeople combine old joinery skills and modern technology to produce an authentic-looking window that gives you state-of-the-art security.
Read more about our wooden, made to measure windows here, or get in touch with us today and speak to a member of our friendly team.
Bespoke round windows
Every home is different, and we understand that you're not always going to need, or want, rectangular-shaped windows. This is why we offer a wide range of window shapes at Anglian, including our range of bespoke round windows.
Whether you're replacing an existing round window, or you'd like to create a new feature in your home, we're here to help. Made to fit your property, it's vital that we obtain the correct measurements - both for functionality and design purposes. This is why we'll send out experts to your home, they'll gather all the information our craftspeople need to create your tailor-made window.
Explore our other made to measure shaped window styles here.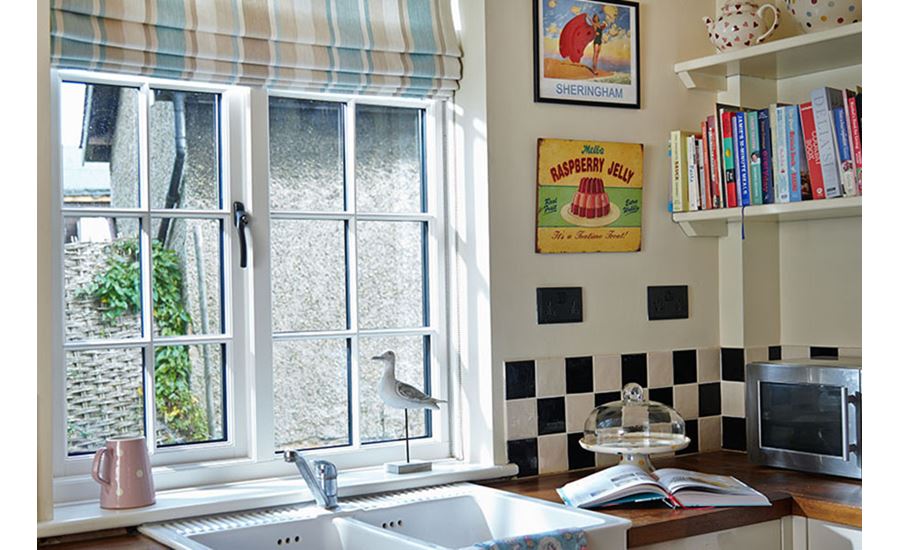 How much do made to measure windows cost?
Our made to measure windows are unique and designed to fit your home specifically. You'll receive a price based on the details you provide. Get in touch to receive a quote today!
How long do made to measure windows take to make?
Depending on your individual requirements, the time needed to make your windows may vary. We'll let you know how long this will be when we carry out a detailed survey of your home.
How are made to measure windows fitted/installed?
After you receive a quote from Anglian, our qualified surveyors will visit your home to carry out a detailed survey. Once we have all the measurements we need, your windows will then be made by our experts in Britain.
You'll receive an installation date during this time too, where our team will remove your old windows and install your new ones.
Are your made to measure windows secure?
As well as being durable and energy efficient, you can be confident your home is safe and secure with Anglian. We leave nothing to chance, all of our windows are rigorously tested to ensure they can protect you against forced entry.
Find out more about the steps we take to ensure your Anglian windows are as secure as possible here.
Are Anglian made to measure windows guaranteed?
All Anglian made to measure windows come with a 10-year guarantee as standard.