White uPVC rooftrim with soffits

Golden Oak uPVC Fascia and Soffit

White uPVC Fascia and Soffit

White uPVC Fascia and Soffit

White uPVC Fascia and Soffit

Golden Oak uPVC Fascia and Soffit

Dark Woodgrain uPVC Fascia and Soffit
Upgrade the exterior of your home and protect it from the elements with our quality uPVC fascias and soffits. Positioned where the roof meets external walls, fascia boards and vented soffits improve airflow and protect your outer walls and roof.
Made to measure for your home, our bespoke rooftrim service includes fascias, soffits, gutters and bargeboards. A fascia must be precisely fitted to support your guttering and the rainfall it transports. A complete rooftrim replacement helps prevent mould and rot to protect your home for years to come.
The Benefits of Replacing Your Fascia Boards and Soffits
Low-Maintenance

Known for its durability, uPVC is low-maintenance. It's the perfect material for hard-to-reach features like soffits and fascias as it is easy to clean. Unlike metal or wood, uPVC fascias and soffits won't rust, rot, peel or warp.

Improved Aesthetics

New soffits and fascias are a subtle but effective means of transforming the appearance of your home. Replacing your old ones can increase kerb appeal. Choose from our wide colour range to match your new uPVC rooftrim to your existing window and door frames.

Cost-Efficient

Soffits and fascias made from uPVC are by far the best value material balanced with the best quality. Our uPVC rooftrim system is lightweight and quick to install compared to alternative materials. Leaving your old, damaged rooftrim in place can end up costing you money by letting rainwater in and causing harm to your roof.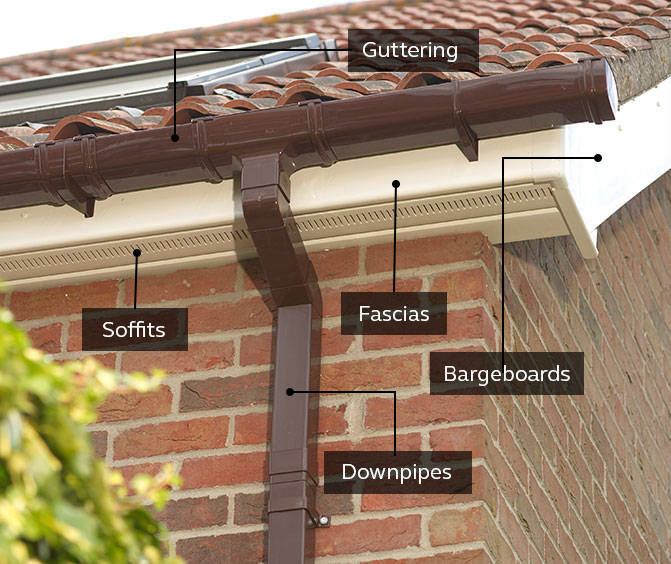 uPVC Soffits and Fascia Colour Options
Elevate the exterior of your home with our choice of six different soffits and fascia colour options that suit traditional and modern tastes.
Dark Woodgrain
Golden Oak
White
Anthracite Grey
Black
White Woodgrain
Why Choose Anglian uPVC Fascias and Soffits
All-in-one Eaves Shield
Our Eaves Shield is an optional extra to prevent birds from nesting beneath roof tiles and push water directly into the gutter instead of letting water roll under the tile and over the fascia board.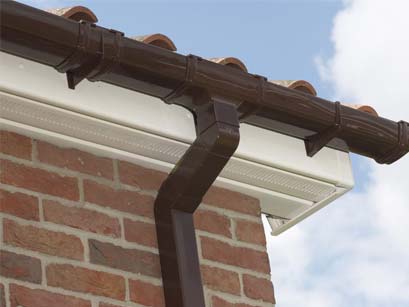 BBA-Approved
Made in our Norwich factory from a foamed PVC-EU core with a tough uPVC outer skin, our white uPVC rooftrim system has been assessed by the BBA, which means it will last for more than 20 years.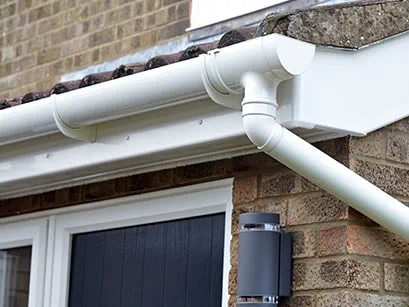 Easy Installation
Choose Anglian for fuss-free installation of your new rooftrim system, with scaffolding requirements included. Our expert team fit your fascia and soffit replacement with minimal disruption. We even recycle your old products.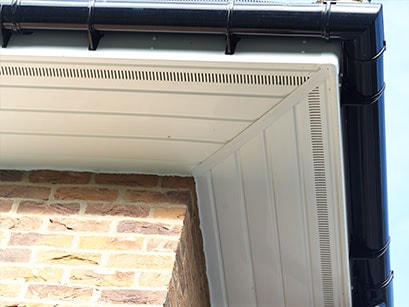 Our happy customers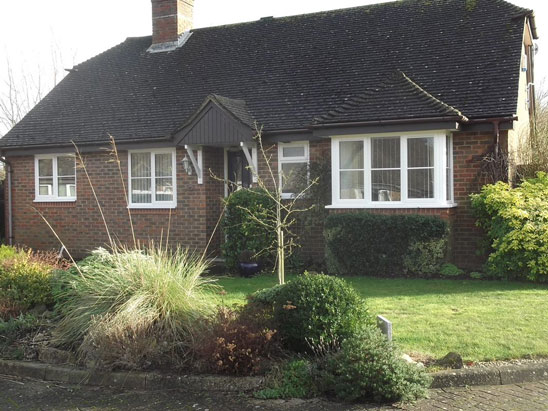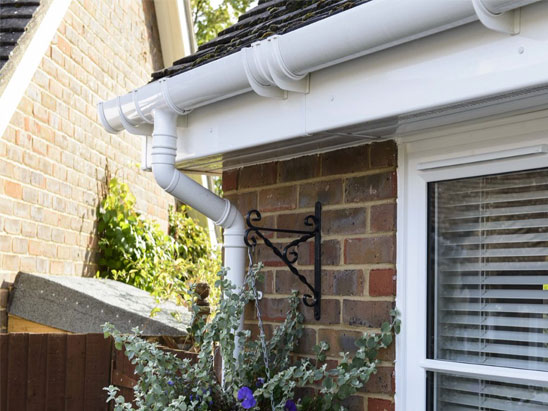 Mr Longman, Southampton
White uPVC soffits, fascias and Deepflow guttering
"Anglian's products were far superior to anyone else's which made my decision easier. The Deepflow guttering holds much more water. I cannot fault the installation team. Our new uPVC soffits, fascias and guttering are fantastic – the bungalow looks much better."
Get a Price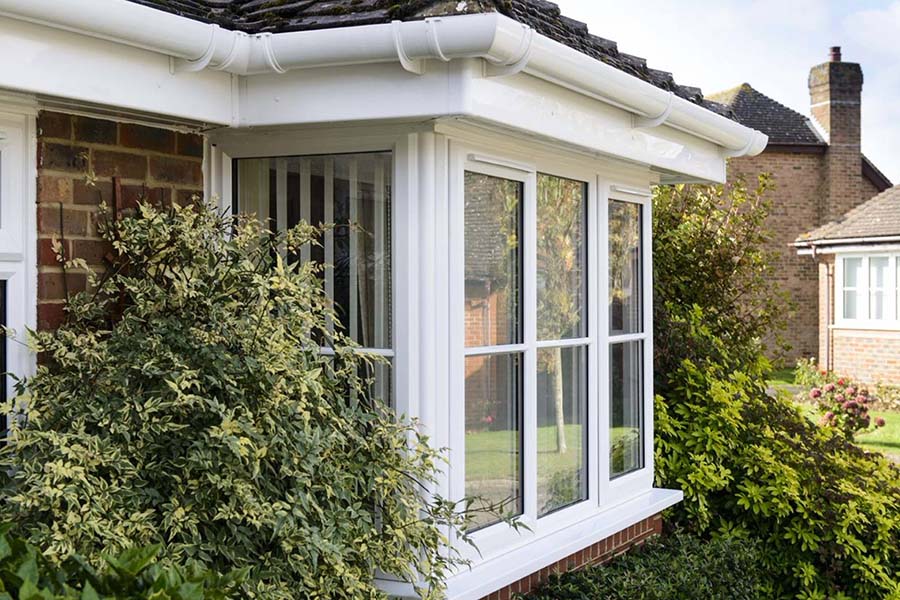 Customer Reviews
Why Anglian?
Made in Britain

Our uPVC soffits and fascias are manufactured right here in the UK by our expert craftspeople to fit the exact specifications of your home.

Flexible Finance

It's easy to spread the cost of your new rooftrim with our low-rate finance plan, available with just a £249 deposit with 12.9% APR variable.

Quality Guaranteed

The Anglian rooftrim system comes with a 10-year guarantee which comes as standard.



Get a Price
Soffit and Fascia FAQs
What is the difference between a soffit and a fascia?
A fascia, also known as a fascia board, is a board that sits directly beneath the guttering and protects the edge of the roof. Soffits sit flat underneath the fascia, connecting the side of the house to the edge of the eaves. They help protect the roof rafters from damage to the weather.
Does a house need soffits?
Yes, every house needs quality soffits to protect the rafters of your roof from moisture. As well as the aesthetic value they add, soffits act as a seal between the inside of your property and the external elements.
Can you replace a soffit without removing the fascia?
While it's not necessary to replace soffits and fascias together, it is strongly recommended. Replacing fascias, soffits and guttering at the same time stops the chance of rot, mould and leaks appearing early from one part of your rooftrim system. Anglian has a full gutter, fascia and soffits replacement service to futureproof your rooftrim for years to come.
Our Accreditations and Licenses
Sets standards that ensure our products and services meet customers' requirements.

The British Board of Agrement provides certification on the quality of our products.

Certifies products made from start to finish in a British factory by British craftspeople.

PVC Industry initiative to improve manufacturing, minimise emissions and develop recycling practices