10-year-quarantee
Remote Quotations
Reasons to choose Wooden Windows
Increase the Value of your Property

Often mimicked but never quite equalled, natural timber windows help increase the value of your home with durability and beauty in equal measure.

Naturally Insulated

Wood is a great natural insulator, but combined with our double-glazing, our double glazed wooden windows are up to A-rated for energy efficiency.

FSC®-Certified

Where you see the FSC® logo this means Anglian wooden windows are made with FSC®-certified timber and other controlled material.

Secure

Our wooden casement windows have key-locking handles and locks operate inline locking systems. Glazing beads prevent glass removal and anti-jemmy protection further prevent intruders.

Handcrafted in the UK

Anglian wooden windows are built to last by skilled craftspeople. Layering the wood in opposite directions gives windows a long lifespan and resistance to the elements.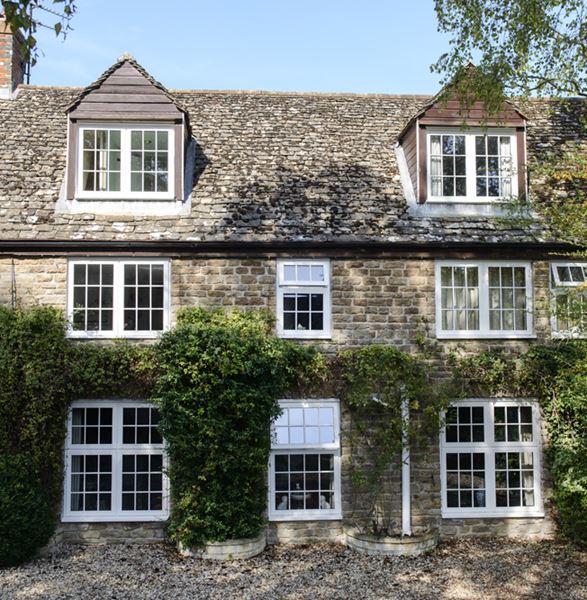 Customer Reviews
Choose Anglian for a National Company Local to you
10-year Guarantee
A 10-year parts and labour guarantee is included in your Anglian double glazing price.
Made in Britain
Our products are made from start to finish in a British factory by British craftspeople.
Price Match
If you find cheaper like for like uPVC windows elsewhere, we'll match the price.
Your Questions on Answered by us
Are wooden windows cheaper than uPVC?
In general, wooden windows tend to be more expensive than uPVC windows as the manufacturing process is more labour-intensive and the raw materials are more expensive. But the cost of wooden windows may be offset by their durability and longevity.
Do people still use wooden windows?
Yes, people still use wooden windows today, and they remain a popular choice for many homeowners and architects. While other materials such as uPVC and aluminium have become more common in recent years, wooden windows continue to offer a timeless look that is hard to replicate. They're perfect for listed buildings or those in conservation areas. Many people with older properties decide to keep or revive their wooden windows to keep the look when renovating.
How long do wooden windows last?
Well-constructed and well-maintained wooden windows can last for several decades, with an expected lifespan of around 30 to 50 years. This assumes that the windows are regularly cleaned, maintained, and refinished to protect them from the elements and prevent damage or decay. But if wooden windows are not well-maintained, they can deteriorate more quickly and have a shorter lifespan.
How much do wooden windows cost?
While replacement wooden windows are generally more expensive, the durability of timber over time makes them a cost-effective choice in the long run if properly cared for. The cost of our double-glazed wooden windows varies in line with the style, size and species of hardwood or softwood you choose. Softwoods grow very fast, which makes them the less pricey option compared to hardwoods which grow slowly.
What is the best wood to make windows out of?
The type of wood used to make casement windows can have a significant impact on their durability, strength, and quality. Hardwoods like Sapele are more durable and long-lasting than softwoods such as pine, but they can also be more expensive. For some, pine can be a good middle-ground. Pine is a dense softwood we give a double vacuum preservative treatment for added protection.
Made in Britain
10-year guarantee
uPVC Windows Price Match
Want to Speak To An Advisor?
Our Accreditations and Licenses
The British Fenestration Ratings Council is the UK's national system for rating energy efficient windows.

For materials used and water resistance on all sealed units.

Sets standards that ensure our products and services meet customers' requirements.

For impact resistance and glass fragmentation on safety glass.

The Fenestration Self-Assessment Scheme ensures window installers comply with buildings regulations in England & Wales.

Look for our FSC® certified wooden window and door products on our website.

Anglian is a leading member of the Glass and Glazing Federation (GGF).

Certifies products made from start to finish in a British factory by British craftspeople.

MyGlazing.com provides free, independent advice on all your glazing needs.

PVC Industry initiative to improve manufacturing, minimise emissions and develop recycling practices

Independent service that deals with disputes between registered businesses and consumers.

TrustMark is a government endorsed not-for-profit organisation that operates through more than 30 scheme operators.