uPVC
Low maintenance and long lasting, find out more about Anglian's range of UPVC conservatories available in 8 different styles and many stunning colour options.
Find Out More
Wooden
Get the classic look of a wooden conservatory built to today's high modern standards. Available in a range of colours and styles, you're sure to fall in love.
Find Out More
Why choose Anglian?
Quality guaranteed
10 year guarantee
Made in Britain
Accredited levels of security
BBA certified products
Fast, professional installation
Anglian fit more conservatories than anyone in the UK.
Get a Quote
Get inspired with Anglian conservatories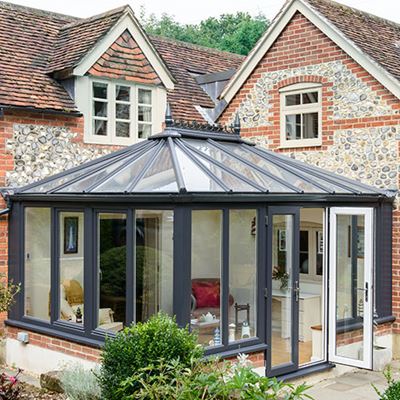 Get inspired by viewing our conservatory inspiration gallery today. Whether you are looking to increase your living space and considering adding a conservatory to your home, or you are trying to decide which type of conservatory is best for you, our gallery will help you see the options available to you.
If you already have a conservatory and need inspiration on what to do with it, our gallery can also help you visualise some beautiful ideas for your home; from blinds, interior design, lighting and furniture.
If you have a specific sized space and need further inspiration, visit our Large Conservatories or Small Conservatories pages for extra info and image galleries for these designs. Our downloadable Conservatory Guide will also give you all the hints and tips you need when thinking about a new conservatory.
View inspiration gallery
Can we answer any questions you have?
When it comes to deciding on a conservatory, you are bound to have lots of questions, so to help you on your journey, here's a section dedicated to answering those queries. It even discusses why you will struggle to find conservatory prices online!
Whether you're looking to find out more about planning permission for conservatories, how to keep them cool during the summer or whether you could turn your dream conservatory into a bedroom, the answers you're looking for are here. You may decide you actually need an orangery or extension, but if you're unsure of the difference, it is explained here too.
This robust FAQs section will help put your mind at ease, fill you with knowledge and have you well equipped to make the decision on buying a conservatory.
Conservatory FAQs
Having problems with your existing conservatory?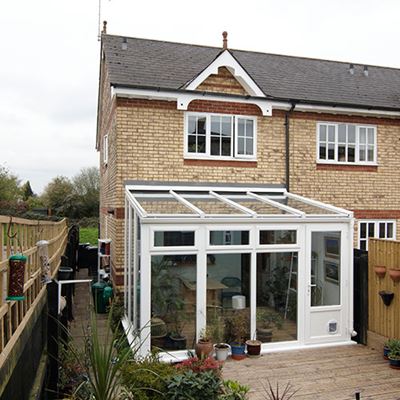 Our Conservatory Clinic will help you locate the symptoms, diagnose the issue and help you find a solution to the problems you're experiencing.
There is a vast range of conservatory solutions in the Clinic with expert advice to help you return your home extension to its former glory. With cleaning advice, tips on condensation, leaks and slipped conservatory panels, lots of problematic topics are covered, complete with the solutions you need.
Whether you have an old or modern conservatory, you may one day encounter an issue that needs resolving and this is exactly why we've set up the Conservatory Clinic – to help you get professional advice, when you need it most.
Conservatory Clinic
Related Articles
If you're looking for a conservatory and unsure of the size, shape or style you want, we have the help and answers to guide you. We want to make sure that you are choosing one that will best suit your requirements, which is why we've written some of these articles.
Solid Roof Conservatories
If you're looking for the extra light, space and views offered by a traditional conservatory but would also like a more 'room-like' atmosphere, why not choose one of our stylish new solid-roofed conservatories – they're available with our uPVC or wooden frames?
The sleek, slate-effect tiles come in a choice of three colours to blend with your existing roofing and the vaulted ceiling creates a real 'Wow' factor from the interior. You can even add roof windows or contemporary Solaroof glazing, which can be positioned to make a design statement by linking the old and new areas of your home, or use it to capture - or avoid - the sun at particular times of the day.
A solid roof conservatory is an exciting choice of living space. If you already have a conservatory we can transform it by replacing the glass roof with a solid design. Not only do our solid roofs comply fully with building regulations, they're also guaranteed for 10 years.
Find Out More