A guide to
Conservatories
How much does a conservatory cost?
In short, the cost of your conservatory will depend on your requirements. Conservatories can vary greatly in price and style, and because of the large range of designs and materials available, providing an accurate estimate without knowing your exact specification is often difficult.

That said, this guide should help you get a basic idea of what can potentially impact the cost of your new conservatory, and how to make your purchase count.
---
Working to your budget
There's a huge range of potential specifications for your conservatory, which is why at Anglian, our design experts cater to your exact needs, including your budget. This means that all you need to do is tell us your requirements, and we can help you scale them up or down to fit your tastes and spending restrictions.
When you choose an Anglian conservatory, you can rest assured that you're getting a great deal. Not only do we provide high-quality work and materials, but all our products carry the Made in Britain marque.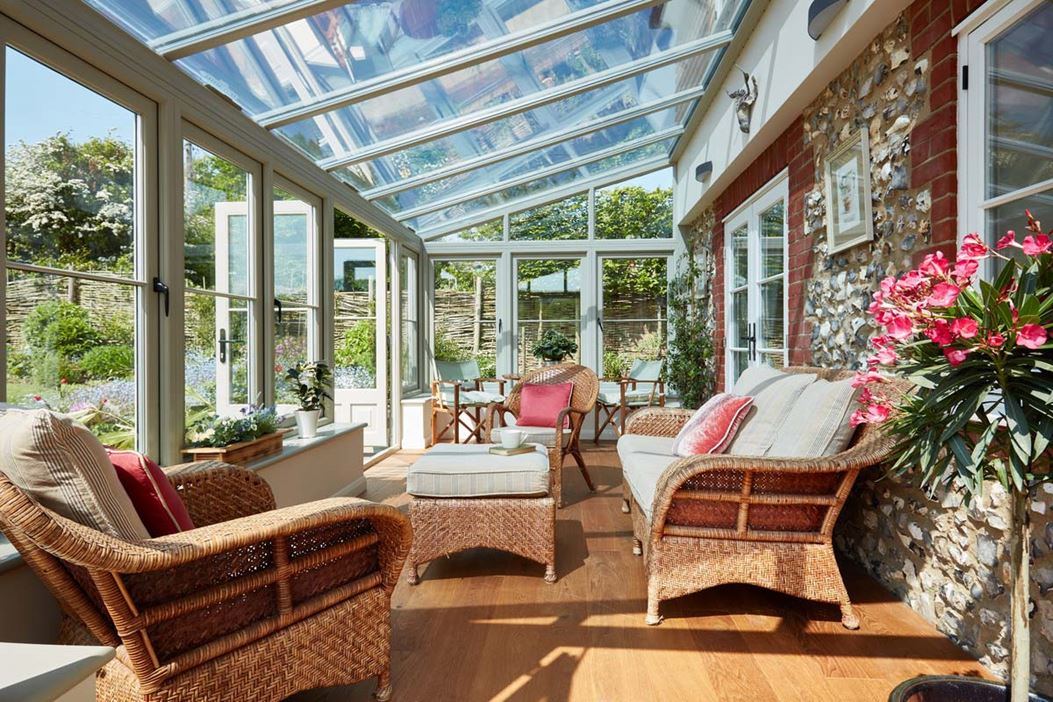 Flexible finance
We understand that life can be much simpler when you have the option to pay big bills over time, especially when it comes to making home improvements. That's why we offer financing options to help our customers enjoy the improvements they wish to make to their homes without having to worry about the impact of the cost.
You can find out more about our finance options.
---
Value-adding potential
With the right specifications, a conservatory could add value to your home. This means that not only will you personally benefit from the extra room, but you could also receive a long-term return when the time comes to sell your property.
---
If you're looking for a return on your investment, take a look at our guide on whether conservatories can add value to your home.