A guide to
Conservatories
Will a conservatory add value to your home?
Adding a conservatory to your home will not only give you extra space, but it can also add to your home's value. Choosing the right style, fit and shape can make your conservatory an asset that'll be well worth the investment when it's time to sell your property.
---
How much value will it add?
According to popular property personality Phil Spencer, a conservatory can add around 7% in value to your home, though the true level of value it adds will greatly depend on how well your conservatory fits with its surroundings. It's essential to make sure the new space blends well with your home, reflects your home's interior style to create continuity, and has been well thought-out.
First things first, you'll want to make sure you plan where you'd like your conservatory to sit. This needs particular consideration because conservatories that appear "stuck" to your home could actually end up damaging your property's value, as a potential buyer may see it as something that requires fixing.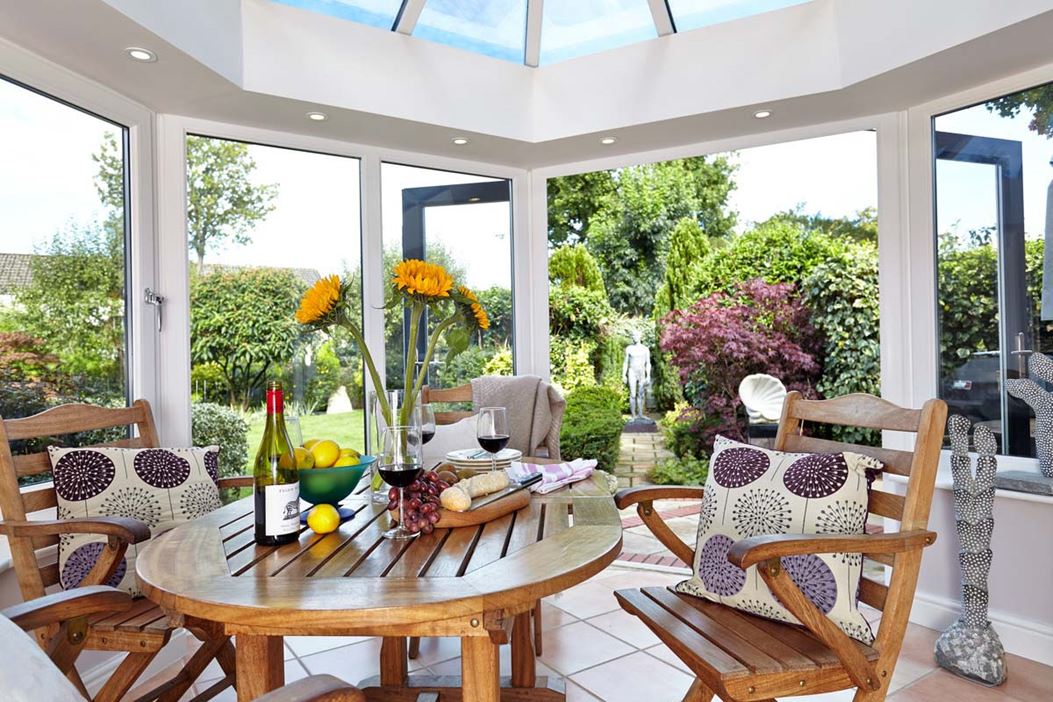 What about potential buyers?
If you choose a conservatory that blends well with the rest of your home and adds value in terms of the extra space it provides while still allowing you to make the most of your garden, it's sure to be a hit with potential buyers. Of course, some of the impression it leaves on a prospective buyer will be down to personal tastes, but you can't go too wrong if you make the right decisions and create more space, light and style in your home.
---
If you're thinking about building a conservatory at home, take a look at the rest of our guide to help make an informed decision. At Anglian, we're proud of our accreditations—we bear the Made in Britain marque and are a Feefo Trusted Merchant—and are best-placed to provide advice and support on all things conservatories.