Upgrade your garage door with one of the four fantastic options available with Anglian. Choose between steel sectional, aluminium roller, side hinged or up and over garage doors.
Create practical, stylish garage doors that suit you with a wide range of designs, colours and glazing to choose from. Secure, durable and easy to maintain, our garage doors are a good investment for your home and garage.
Why choose an Anglian Garage Door?
Security as Standard

To protect your belongings from intruders, our garage doors have multi-point locking as standard. Automatic locking is included with roller and sectional doors, and we offer keypad entry for automated up and over doors to increase security.

Safety Features

Sectional and roller doors have collision detection when they close, reversing direction if they detect an obstruction, preventing them from closing on you or your car. Up and over doors have tension springs and guide rails to prevent de-railing and makes opening smoother, quieter and safer.

Durable and Long-lasting

The materials in our garage doors mean they are weather-resistant and stand the test of time. Steel and aluminium doors are treated to protect them from rust and weather damage. GRP is an incredibly strong composite material that won't rot or weather over time.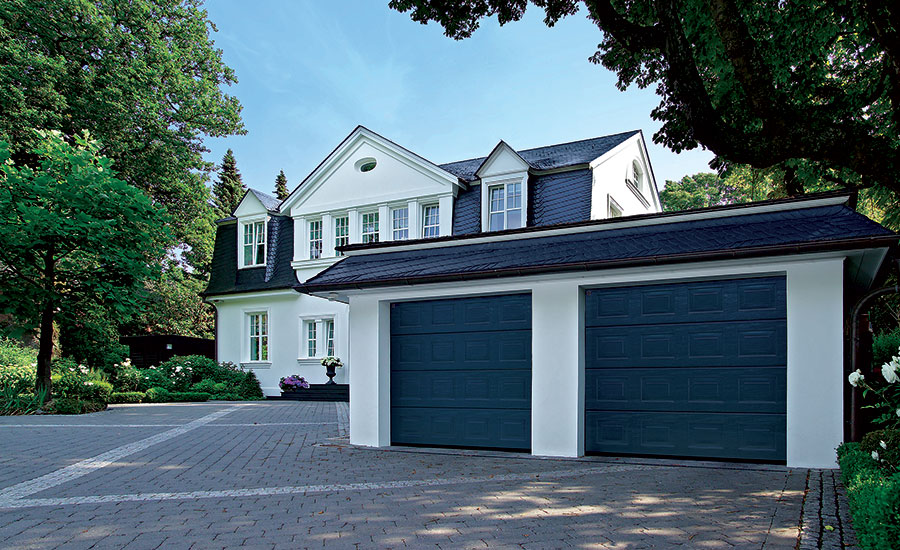 Anglian take care of the details
Made for your home
All our garage doors are made to measure to match the exact height and width of the space in your home.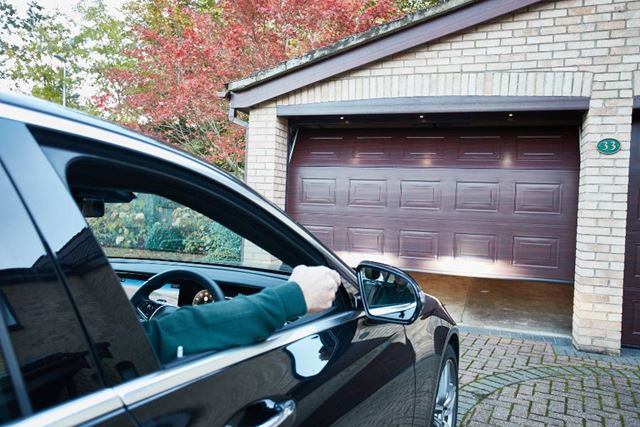 Feel safe & secure
Your garage door is designed to fight back against burglars. Our Roller Garage doors are fitted with anti-lift locking straps, while our Steel Sectional Garage doors feature a unique 'backdrive' which reacts against attempts to force doors upwards.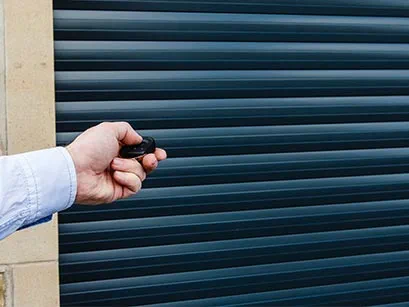 Style as standard
Choose from a wide range of colours, handles, glass options and additional security features to make your garage door bespoke down to the very last detail.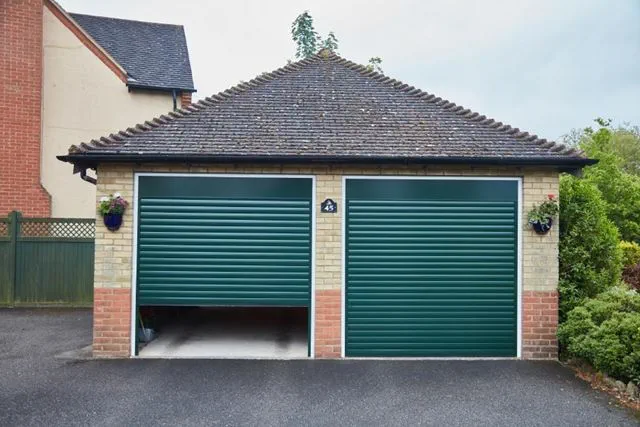 Our Accreditations and Licenses
Sets standards that ensure our products and services meet customers' requirements.

Certifies products made from start to finish in a British factory by British craftspeople.

PVC Industry initiative to improve manufacturing, minimise emissions and develop recycling practices
Why Anglian?
Made in Britain

Anglian garage doors are Made in Britain and we are proud to carry the official mark demonstrating that our products are good quality, great value and British-made.

Fully surveyed & installed

Your price includes the home visit or remote quotation, and the survey, manufacturing, installation and aftersales for your new garage door.

Quality guaranteed

Our steel garage doors carry a 5-year guarantee, while our GRP garage doors have a 2-year guarantee.



Get a Price
Garage Doors FAQ
How much do garage doors cost?
How much a garage door costs depends on the size you need, material, style and whether it's electric. Some materials cost more than others, so the larger your door needs to be, the higher the cost. Depending on your supplier, styles can come with different price tags because of the work involved to create it. Automated garage doors are more expensive due to the electrics involved, but optional extras like glazing, finish and hardware can also add to the cost of a garage door. To get a rough idea of price, view our garage door price list.
Are garage doors secure?
Modern garage doors are secure because they often have multiple security features included to stop intruders. Depending on the company you use the security of a garage door can come down to locking gear options, electrical operation and extras like security lights or cameras. Our garage doors come with multi-point locking as standard with key-operated entry for up and over and side hinged garage doors. Our steel sectional and aluminium garage doors also lock automatically when closed and come fitted with anti-forcing and anti-drop devices. While each option is different, they all provide fantastic security to protect the contents of your garage from theft.
What Type of Garage Door Has the Best Insulation?
Some garage doors come with better insulating properties than others, but it's material more than the style of door that determines that. Metal garage doors such as steel sectional or aluminium roller doors, have an insulating core to keep out the cold and heat. Other garage door materials are insulating because they are poor conductors of temperature, like wood or GRP, but these won't be as effective as doors with insulation built-in.
Do Anglian Offer Garage Doors with Built-In Access Doors?
When you choose our side hinged garage doors, they have the option of adding a built-in access door. It is the only style where this option is possible, and it is known as a "third split". This means that rather than having two side hinged doors of equal size being split down the middle of the garage, the split is further to one side. This creates one door that spans a third of your garage opening, while the other is a single access door that can be operated separately from the larger one. Alternatively, if you have another garage entrance, we offer a range of replacement doors too.
What are the Best Garage Doors?
When choosing a garage door, there is a lot to choose from, with different materials and styles, each with their own strengths, so the best garage door is really the one that works best for your home. Steel sectional and aluminium roller doors are electric with automatic locking, while up and over doors have the option of being electric and adding keypad entry for increased security. When you need to save space, sectional doors or aluminium roller doors work best, retracting into the ceiling and needing no clearance in front. Side hinged doors open one at a time, perfect when you're in and out of your garage a lot, and they're great for garages with low ceilings that can't accommodate doors that open into the ceiling. All our doors have multipoint locking to secure them against intruders.