How does Secondary Glazing Work?
Secondary Glazing is a single glazed window panel that sits behind your existing single or double-glazed window. The small gap in-between creates an extra layer of insulation by slowing the movement of heat from one side of your window to the other.
Explore Secondary Glazing Types
Horizontal Sliding Secondary Glazing
Designed to match your existing windows, horizontal frames slide smoothly open and closed on aluminium runners, helping keep heat in, and draughts out.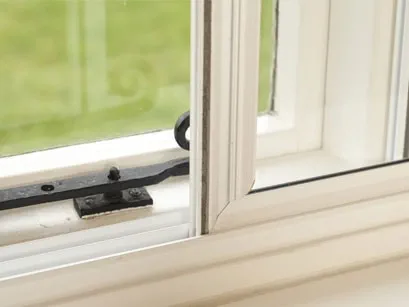 Hinged Secondary Glazing
This option is ideal for traditional casement windows, as the secondary glazing swings open on a small hinge, in line with the mechanism of the window behind it.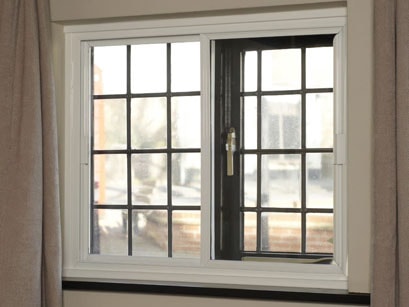 Vertical Sliding Secondary Glazing
Perfect for box sash windows, the panels in these vertical sliding frames move easily up, down and can tilt inwards to provide easy cleaning access to the original window.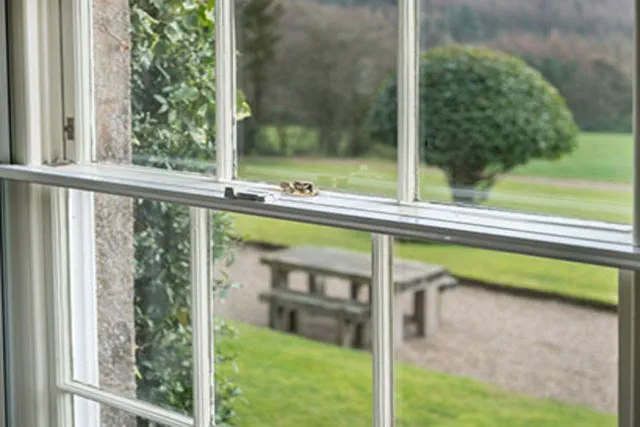 Reasons to Choose Secondary Glazing
Reduces Outside Noise

The extra pane of secondary glazing adds a layer of sound insulation which helps reduce outside noise. This is particularly useful if your home has single-glazed windows or is on a main road.

Easy to Maintain

A more discreet alternative to replacing your windows, secondary glazing needs little upkeep, requiring some lubrication and the occasional clean.

Tough and Secure

Secondary glazing frames are made from uPVC and provide a strong barrier behind your existing windows. Having an extra pane of glass makes your windows harder to break than single-glazing alone.

Cost–Effective Solution

With a faster installation process and fewer materials, secondary glazing can be more affordable than replacing all your windows.

Adds an Insulating Layer

Installing secondary glazing adds another barrier that helps prevent draughts and cold air coming through your windows. This helps to lower the energy consumption of your home to reduce energy bills.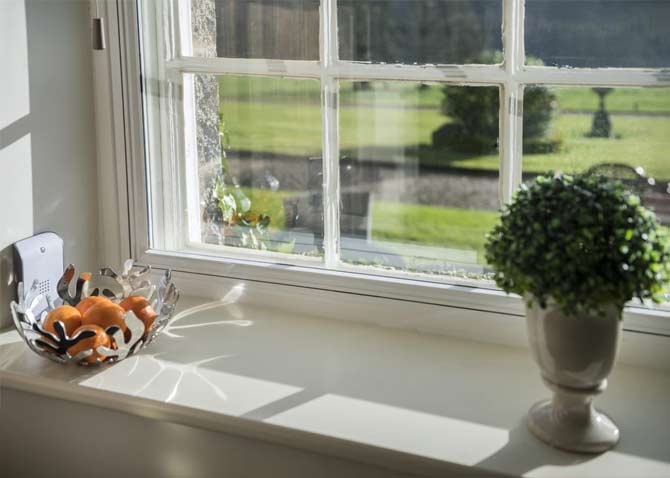 Working with the Best Industry Bodies to Install the Best Secondary Glazing
Secondary Glazing with Quality at the Heart
Need some help?
Book a remote quote with our team on Livechat now, online Monday–Sunday 9am–5pm.
Chat Now
"Samantha was very helpful and answered all of my questions."
Our Happy Customers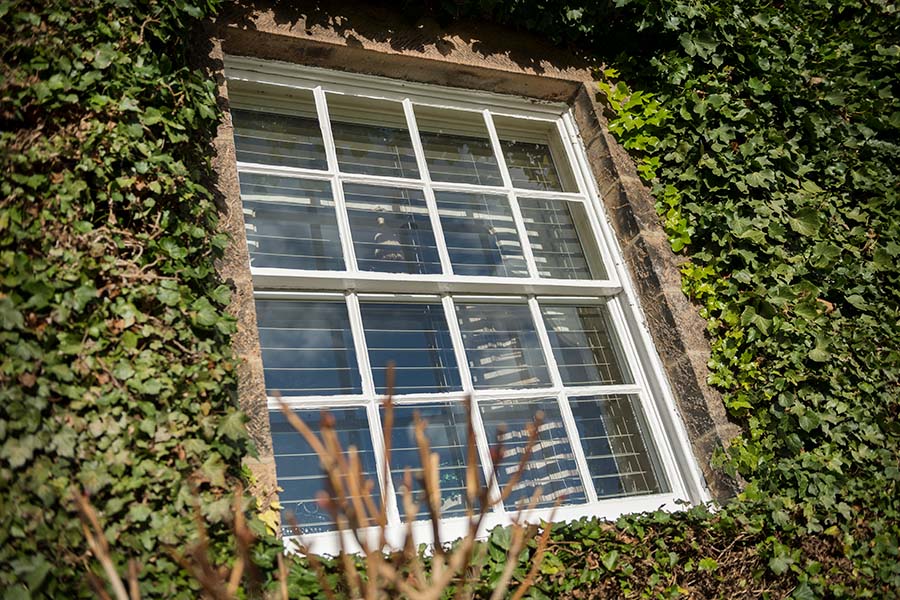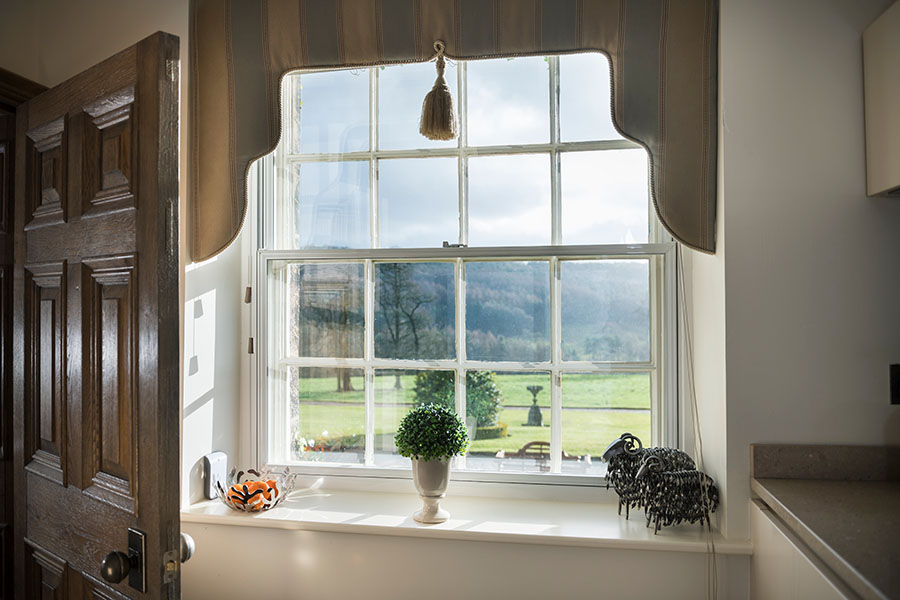 Mr Pearson, Derbyshire
White uPVC sliding sash window with secondary glazing
"Anglian's secondary glazing was the perfect solution for our listed building, as we couldn't replace our windows with uPVC. We were very happy with everything and now we have a warmer home with no draughts."
Get a Price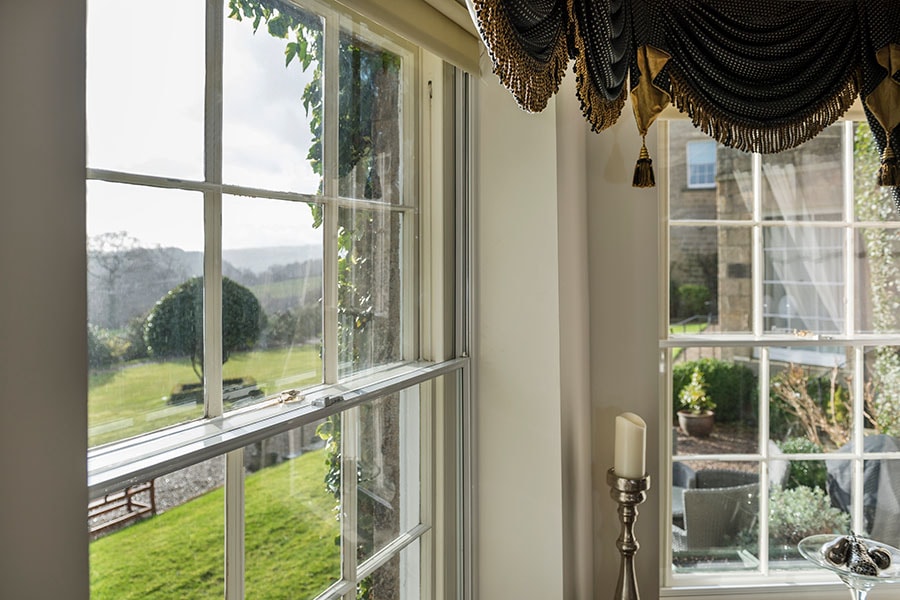 Choose Anglian for a National Company Local to you
10-year Guarantee
A 10-year parts and labour guarantee is included in your Anglian double glazing price.
Made in Britain
Our products are made from start to finish in a British factory by British craftspeople.
Price Match
If you find cheaper like for like uPVC windows elsewhere, we'll match the price.
Your Questions Answered by us
What's the difference between double and secondary glazing?
Secondary glazing is a pane of glass fitted in a separate frame on the inside of your existing windows. Double glazing is two panes of glass with the space in between filled with argon gas and vacuum-sealed inside your actual window frame.
How much does secondary glazing cost?
The cost of secondary glazing is determined by the size of the window opening you have and how easy it is to install. There are kits that you can buy relatively cheaply which have standard sizes. However, most period homes have odd shapes and lines around window openings, making standard sizes difficult to fit. The best secondary glazing is often bespoke because you get the perfect fit.
Do you need planning permission for secondary glazing?
You don't usually need planning permission for secondary glazing, even on listed buildings and those in conservation areas. The main advantage of secondary glazing is that it doesn't change the look or fabric of the building, so you retain period features outside and inside. If for any reason you do require planning permission, don't worry, we'll take care of everything for you.
Does secondary glazing reduce condensation?
Secondary glazing can dramatically reduce the chance of condensation forming your windows. Condensation is formed when warm moist air meets a cold surface. Secondary glazing sits behind windows that are exposed to colder temperatures, creating a barrier between them and the rest of your home. This minimises the chances of condensation forming and keeps the warm air inside.
How do you clean secondary windows?
To clean your secondary glazing all you need is warm soapy water and a cloth to wipe the frame and glass. To clean the inside of side-hinged secondary windows, open them fully and clean them as you would the outside. If your windows open on a horizontal slider, then follow the instructions to take them out of the sliders and clean the panels individually. Secondary windows on vertical sliders can be tilted open to allow for easy cleaning.
Explore Similar Products
Made in Britain
10-year guarantee
uPVC Windows Price Match
Want to Speak To An Advisor?
Our Accreditations and Licenses
The British Board of Agrement provides certification on the quality of our products.

Anglian's PVC-U Casement and Tilt & Turn windows have enhanced security performance.

The British Fenestration Ratings Council is the UK's national system for rating energy efficient windows.

The Fenestration Self-Assessment Scheme ensures window installers comply with buildings regulations in England & Wales.

Look for our FSC® certified wooden window and door products on our website.

Anglian is a leading member of the Glass and Glazing Federation (GGF).

PVC Industry initiative to improve manufacturing, minimise emissions and develop recycling practices

TrustMark is a government endorsed not-for-profit organisation that operates through more than 30 scheme operators.