Should you get double or triple glazing?
With their ability to retain heat, keep out noise and make your home more secure, both double and triple-glazed windows offer a significant improvement on single-pane windows. But how do you decide on which type of glazing is best for you? We're here to help, so you can be sure that you've installed the perfect windows for your home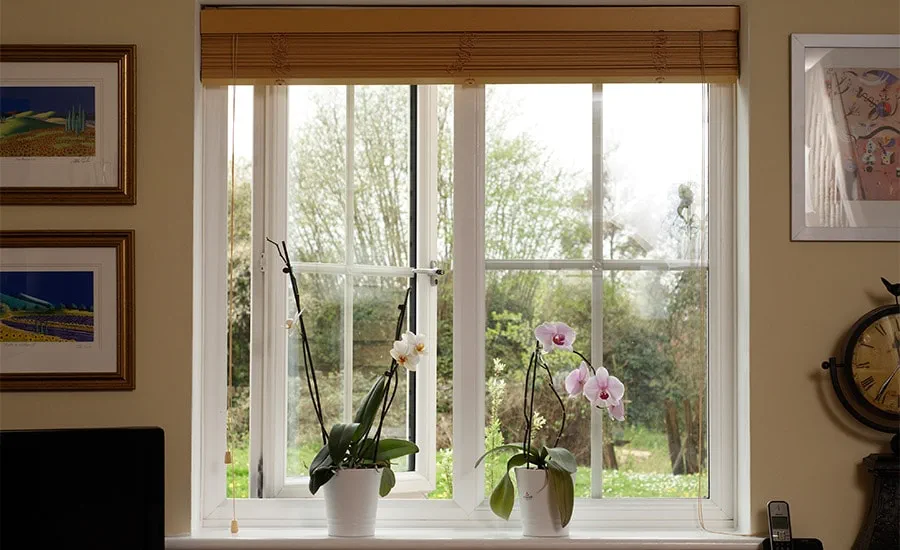 What double glazing can do for your home
Keeping out draughts and retaining heat, double glazing helps your home stay warmer for longer and effectively reduces energy bills. Keeping heat in is so important, not only for personal comfort and energy costs, but for your carbon footprint too.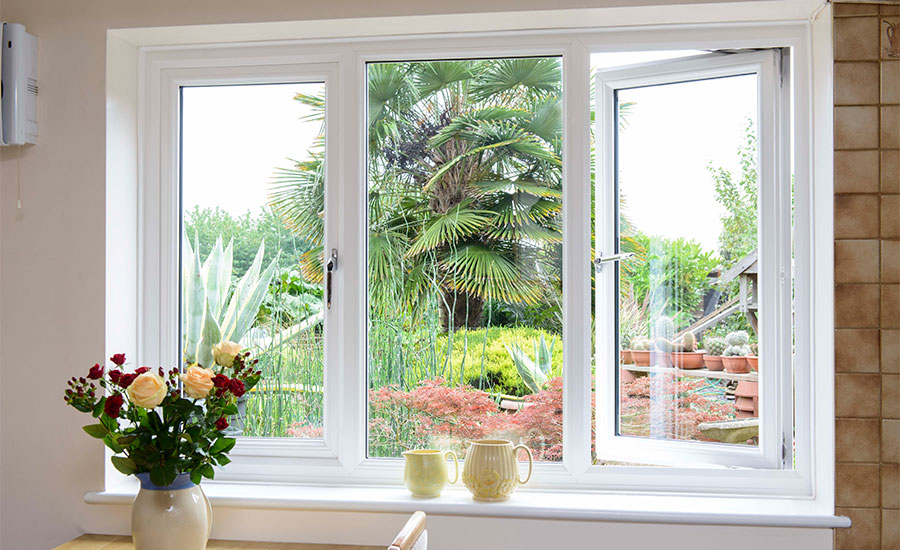 The added benefits of triple glazing
Energy efficiency is measured by energy ratings, so higher ratings - typically of 'A' or above - offer the best results. Any window with a rating of 'B' or below loses more heat than it generates over the course of a year.
If your home is south-facing, choose double-glazed windows with an 'A+' energy rating instead - they use Special Low Iron glass to allow more heat into a room, making the most of the sun's rays.
Many people often ask if triple glazing makes a difference, our A+ triple glazing is the best option if you want to retain the maximum amount of heat. To learn more about energy efficiency and ratings, click here.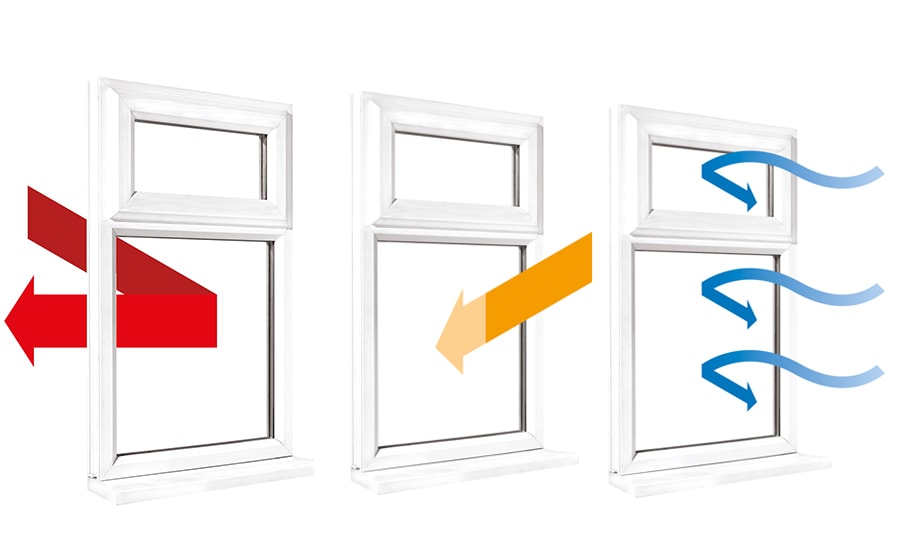 Choosing double or triple glazing
Made from two panes of Low E glass and one pane of Low Iron glass, triple glazing is the most energy-efficient glazing on the market. Triple glazing is also known for its excellent sound insulation properties and it does a great job at reducing disturbance from any unwanted noise.
Choosing the right type of glazing depends on your personal requirements. Every home is different and it's important to assess your windows room by room. You're not limited to one type of glazed window for your entire home either - it's just as easy to install various forms of glazing in different rooms as, unlike other manufacturers, our double and triple-glazed windows use the same profile.
Double glazing
If you have south-facing rooms in your home, you should install double glazing with at least an 'A' rating, rather than triple glazing. This form of double glazing allows more of the sun's energy in, helping you benefit from the free heat.
Overall, double glazing tends to be less expensive than triple-glazed windows and it is often a popular choice due to its great all-round performance.
Triple glazing
Triple glazing can trap even more heat in your home and it's a great choice for rooms that are often cold and receive very little natural light. These rooms tend to be north-facing.
With added noise-reduction benefits, triple glazing is a wise choice if you have particularly noisy surroundings, such as a nearby motorway, or if you live in a bustling city. Triple glazing is known for having great acoustic performance and with an extra pane of glass it also helps to further increase your home security.
It's likely that your home won't require triple glazing in every room, so make sure you talk to experts to help find the perfect combination for you. It's also worth noting that triple glazing is only available with certain window styles - you can discover which frames can be used with triple glazed windows here.