Things to look for in a conservatory supplier
When building a conservatory, it's essential you choose a supplier that can help bring your ideas to life. With an investment of this size, having confidence in your supplier is key, so here, we break down the things you should look for.
What makes a good conservatory supplier?
Historic credentials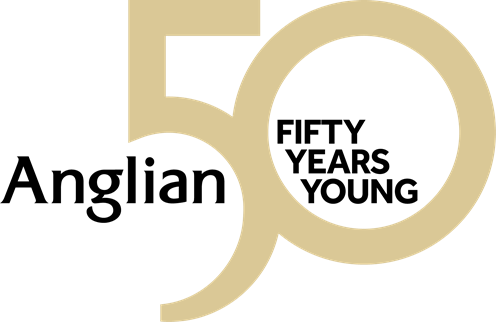 The best way to guard against using cowboy suppliers is to do your homework. Researching and shortlisting a range of suppliers—and looking at reviews—will give you a good overview of who's worth calling and who's not.

One thing to look out for is the number of years in business. Generally speaking, the longer the company has been in operation, the better, given that quality usually stands the test of time. Another helpful tool is an impressive brochure-style website that features plenty of product pictures. This should leave you feeling confident about the style and quality of the conservatory you'll receive.
Home improvement accreditations are also important, especially from organisations like the British Board of Agrément and the Glass and Glazing Federation. You'll also want to make sure they operate to all the latest Construction Design and Management regulations.
You should also keep your eyes peeled for featured case studies. Nowadays, customer reviews are king, and provide one of the easiest ways to quickly scrutinise the service.
Comprehensive cover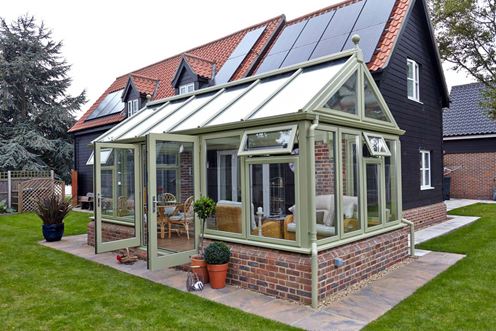 When building a conservatory, it's essential that the supplier provides a warranty or guarantee. Even if you experience no faults whatsoever in the first six or so months, having a guarantee gives you that extra level of protection, just in case.
Therefore, choosing a reputable supplier who offers a comprehensive guarantee is the way to go when embarking on any form of construction work. It's worth noting that some companies' guarantees are covered by insurance, so you're still protected in the unlikely circumstance that they cease trading and you experience a fault with your product.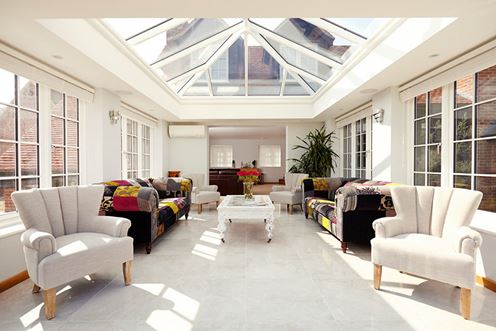 Another safeguarding measure you can take is searching for accreditations that denote if a company is operating to the highest standards in line with quality control.

When it comes to conservatory suppliers you should look for qualifications from:
Glass and Glazing Federation
The British Board of Agrément
Trustmark
Choose wisely

Purchasing a conservatory is anything but an everyday occurrence – that's why it's particularly important to read up on all the necessary information before committing to a particular design. Here at Anglian, we're proud to carry the Made in Britain marque, which ensures that the products you buy from us have been made to the highest standards here in Britain.
If you have any questions of your own, or would like more information, don't hesitate to get in touch.