Welcome to the Windows FAQ & Resources Section
Let us help you with all of your window questions and find the perfect addition to your home.
Planning and Build Questions
Here we help get you clued up on planning permission as well as the types of home we can install in, including Listed Buildings and what the Anglian window installation process is.
If you still have any additional questions after you've had a read, or would like more information, speak to a member of our team today.
Do I need planning permission for double glazing?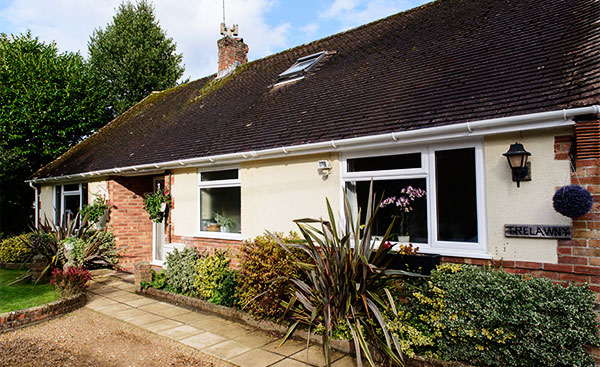 Before starting any home improvement project, it's always a wise move to contact your local authority to check whether you require planning permission. However, you shouldn't need planning permission for double glazing windows as long as they're of similar appearance to those used in the construction of the house. Replacing your windows will have little impact on your neighbours and neighbourhood and so you shouldn't have any problems.
There are a few exceptions:
If your house is a listed building
If your house is in a conservation area
Windows in flats
Building under an Article 4 Directive
Recently, we introduced the Elite Sliding Sash window to our range, a window that is often installed in buildings under an Article 4 Directive. Learn more about our Elite Sliding Sash window here.
Adding a bay window to your house classes as building an extension and, therefore, may be subject to planning permission. Anglian can actually help you secure planning permission and help thousands of people each year with planning permission for various projects.
Contact us with any questions you have.
Can you install double glazing in a listed building?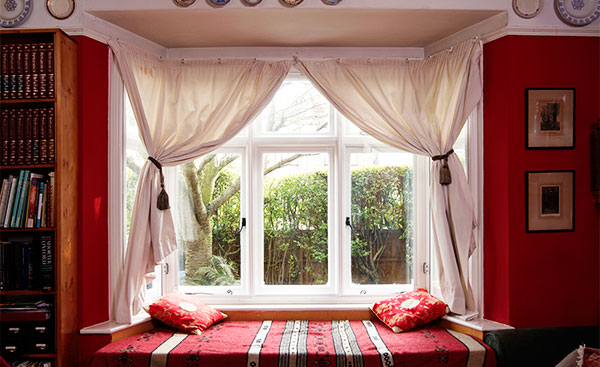 Listed buildings are protected by the Planning (Listed Buildings and Conservation Areas) Act 1990 which covers both the interior and exterior of the building.
You need to apply for listed building consent when:
the windows are to be replaced with a new style of window
there is a change to the materials used for the frames
there is a change in the type of glazing e.g. single glazing to double glazing
you wish to repaint existing windows a different colour to the existing
you are proposing to re-glaze, involving the loss of original glass
If you are unable to have double glazing in your house then secondary glazing is an alternative option that is not subject to planning permission and still offers many of the benefits of double glazing.
Can you install double glazing if your house is in a conservation area?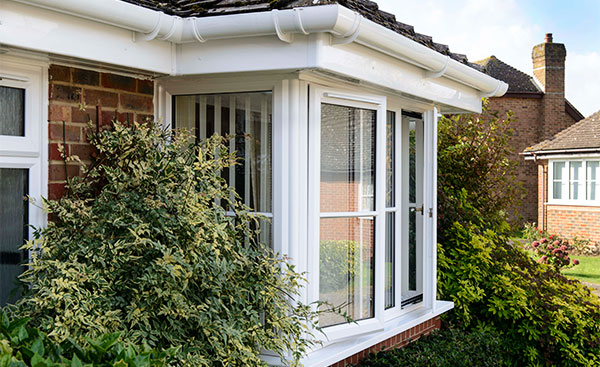 As with listed buildings, houses situated in a conservation area fall under the Planning (Listed Buildings and Conservation Areas) Act 1990, and therefore you will require planning permission before you can install double glazing.
You may be required to do a like-for-like installation of windows should you live in a conservation area, however, your local council will be able to guide you on what you can and can't install. Once you have the relevant guidance, get in touch and we can help you from there, ensuring the local council are aware of these home modifications.
See our Conservation Area page for more information about windows suitable for installing.
Do you offer double glazing on static caravans?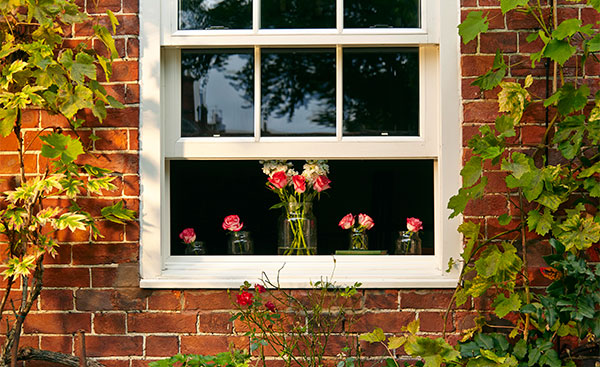 Unfortunately, we are not currently able to offer double glazing on static caravans as all of our windows have to be installed within brickwork.
What should I expect from Anglian's window installation process?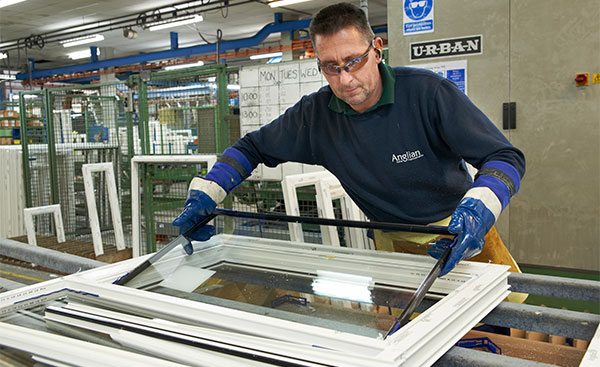 Our step-by-step guide below will walk you through the double glazing installation process from start to finish:
Free no obligation quote - Simply get in touch with us to book a date and time that suits you for one of our experienced designers to come out and measure up.
We carry out a detailed survey - Our precise planning from the outset ensures a smooth process throughout. One of our professional designers will come out to you and measure up all the details we need to make and install your windows.
We make your windows - We do what we do best and make high-quality windows right here in the UK.
We fit your windows - We take every care to ensure your windows are fitted to the highest standard by our team of trained fitters.
We take payment - Only once the windows are fitted do you actually pay for your new windows.
We guarantee our work - We offer a range of guarantees to ensure your windows last the test of time.
Learn more about our step-by-step guide to installing your new windows.