Welcome to the Doors FAQ & Resources Section
Let us help you with all of your garage door questions and find the perfect addition to your home.
Garage Door FAQs
Find the answers to all of your queries about our garage doors. The materials, styles and security benefits are all covered within this section.
If you still have any additional questions after you've had a read, or would like more information, speak to a member of our team today.
What materials do Anglian garage doors come in?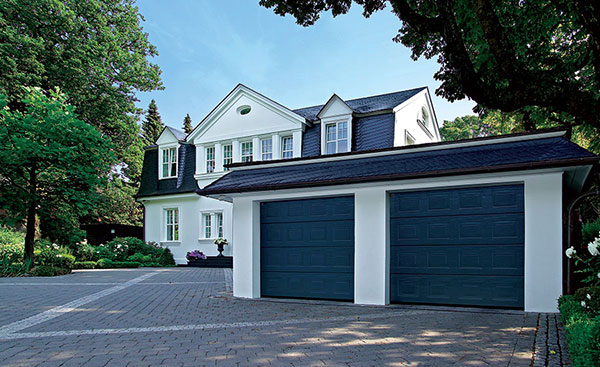 Our garage doors are available in aluminium (roller) or steel (sectional). Each of these has numerous aesthetic designs, so you're sure to find a style that matches your home.

These come in a range of styles so meaning you can have the perfect material and style to match your home and fulfil your needs.

Shop our garage door styles.
Do you offer garage doors suitable for short driveways?
Are all garage doors one standard size?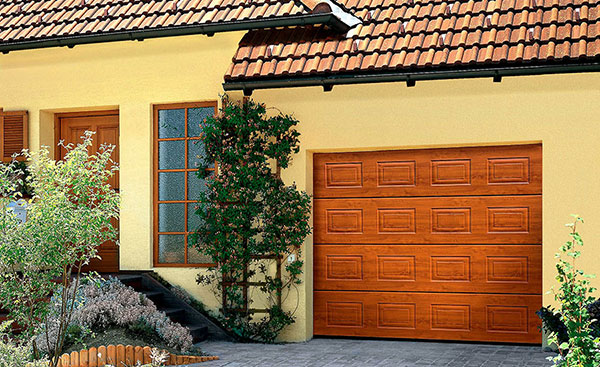 No, all of Anglian's garage doors are made to your bespoke requirements so you get the right door for your garage. We don't offer standard sized doors as no one door is the same as the next. We aim to give you the best product, most suitable for your property and your needs.
How secure are Anglian garage doors?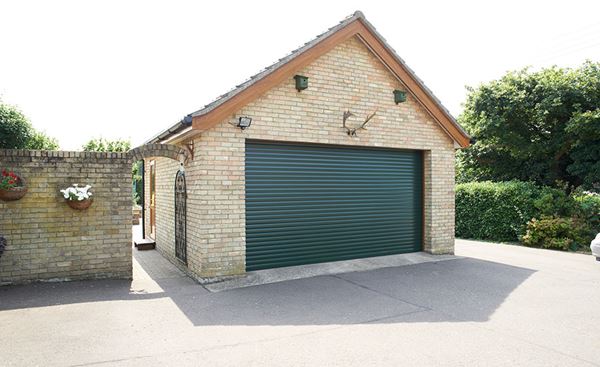 Security is important to us because we know it's important to you, which is why our garage doors are designed to be strong and secure. For example our automatic doors have a unique backdrive feature that reacts against attempts to force the door upwards.
Do Anglian garage doors come in a range of colours?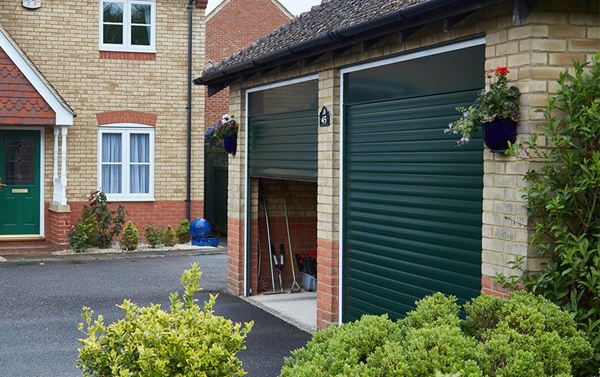 Of course! We know everyone's tastes are different, which is why we offer our garage doors in a wide range of colours options across all of our garage door styles and designs, meaning you'll have no trouble finding something that matches your home's decor.
Do Anglian do garage doors with windows?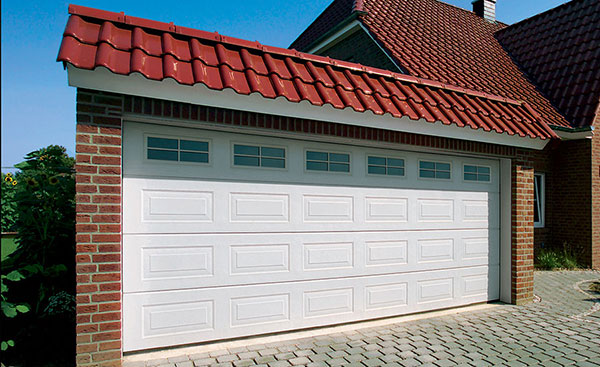 Yes, some of our garage door styles do have various forms of window. Some styles have black dummy-glazing, stippolyte or clear perspex. You can discuss with your Anglian designer which option is best for you.
Do Anglian offer garage doors with built-in access doors?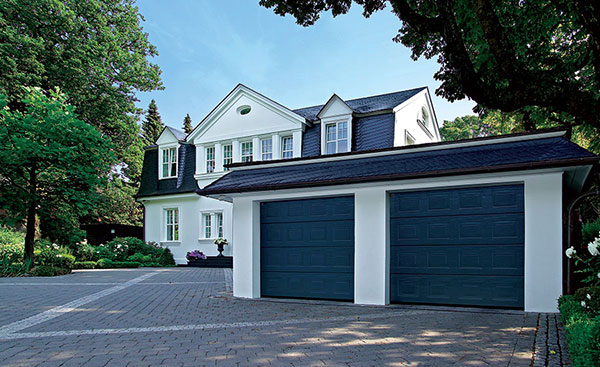 This is not something we currently offer.
If there is another entrance in the garage, we can always provide you with a new door there – take a look at our full range of front and back doors here.
Do Anglian do double garage doors?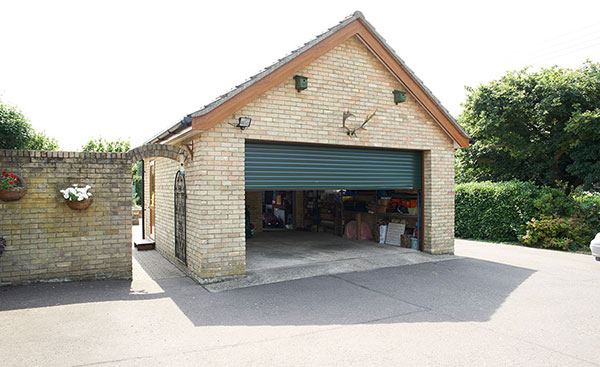 Yes we do. All of our designs of garage door are available in either single or double styles. This doesn't prevent you from having any style of garage door or colour available to you.
I have a 4x4 and want to be able to keep this in my garage; can you offer a door that will allow this?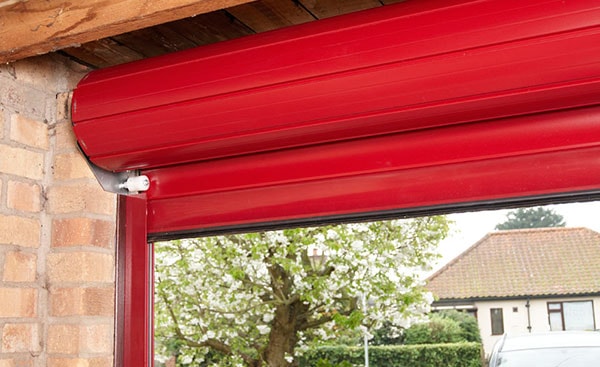 In this instance we would recommend an Anglian roller garage door. The channels that guide the door up and down are fitted to the brickwork behind the opening. This means you don't need a frame, widening the opening by up to 150mm. Also, because the door rolls up on to a drum above the opening, you have full access to the roof space of the garage, even when the door is open.
Do you offer electric garage doors or remote controlled garage doors?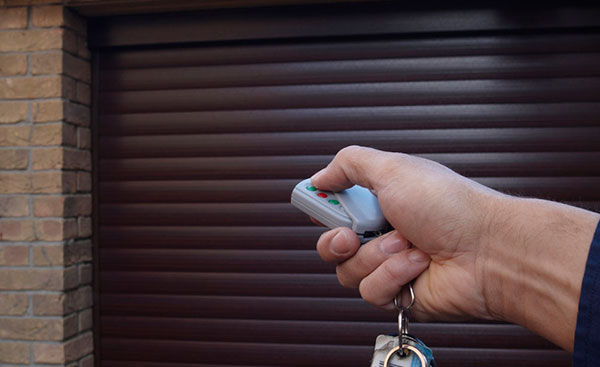 Yes we do offer both electric garage doors and remote controlled garage doors which have a unique automatic self-reverse safety feature, which operates if closure is obstructed.
What happens to my existing garage door?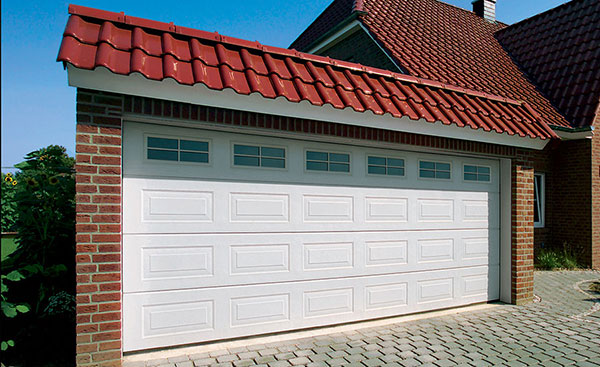 We will remove and dispose of your existing garage door so you don't have to. We try to recycle as much of the old product and components as possible, doing our utmost to ensure it is disposed of responsibly.
Can you block up my garage door?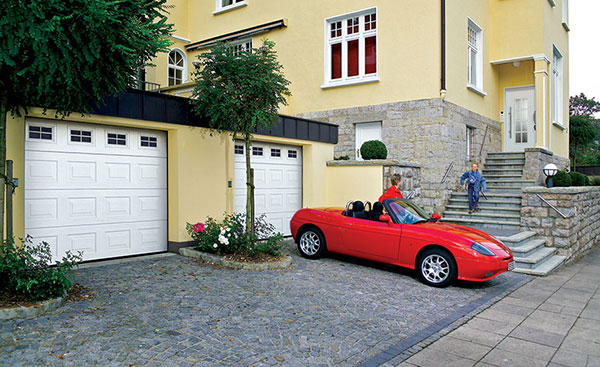 Yes we can do. An Anglian designer will visit your property to assess the extent of the work and draw up a quote. We can remove and dispose of your existing garage door. Then we can replace this with brickwork complementary to the existing building and incorporate windows or doors from our extensive range.
Are Anglian garage doors energy rated?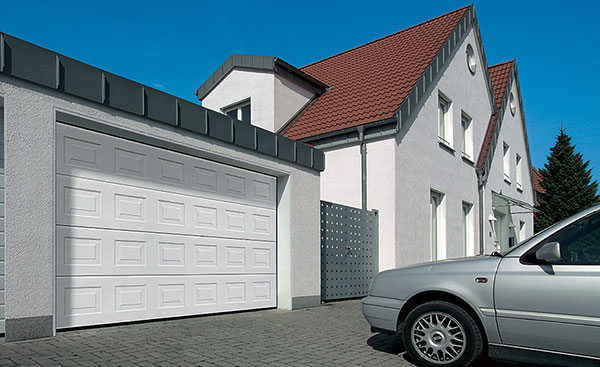 No, however we are able to offer flush finished insulated sectional doors which from the outside look exactly the same as the standard finish door and internally gives a better finish. However hidden between the two door panels is a 40mm thick layer of thermally efficient foam insulation, which is designed to keep the warmth in and the cold out.
How long are Anglian garage doors guaranteed for?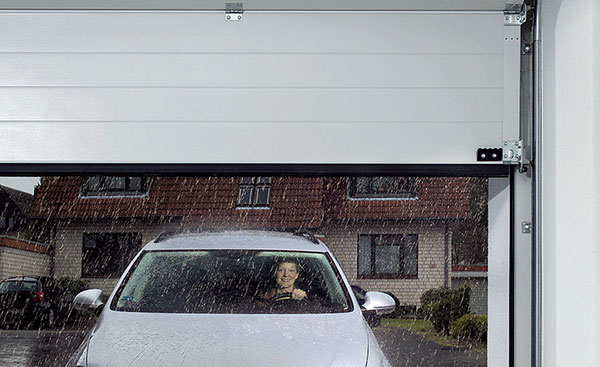 Our garage doors are guaranteed for five years and with our company celebrating its 50th birthday, you can rest assured that the guarantee is worth the paper it's written on.

All of our products are made here in the UK by some of the best craftspeople, going through rigorous quality assurance checks at every stage of production. It is this control of each stage that gives us full confidence in our product and a guarantee to back that up.
Garage door step-by-step-guide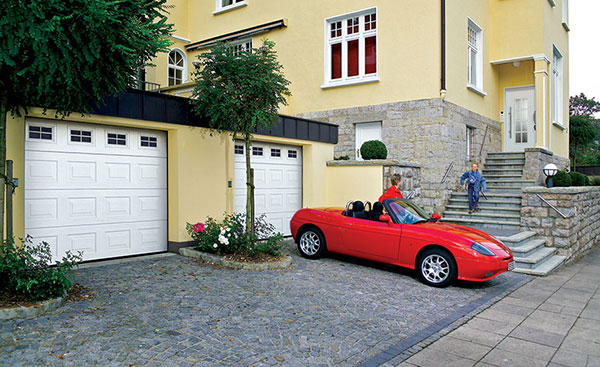 Here at Anglian, we want all our processes to be as transparent as possible so all our customers are as informed as possible about the various steps involved in purchasing a new garage door. Here's a brief step-by-step guide to buying an Anglian garage door:
Free no-obligation quote - Give us a call to book an appointment for one of our designers to come out and measure up so we can provide you with a free no-obligation quote.
We carry out a detailed survey - Our designers undertake a detailed survey of your property to ensure we produce your garage door to the exact specifications you need.
We make your garage door - We make your brand new garage door to the very highest standards right here in the UK.
We fit your garage door - Our expert fitters come and fit your new garage door with as little disruption to you and your home as possible.
We take payment - Only when your new garage door is fully installed do we take payment for it.
We guarantee our work - All of our products come with a guarantee to ensure you're happy. Our garage doors come with a two-year guarantee.
Read more about our garage door step-by-step guide.