Welcome to the Doors FAQ & Resources Section
Let us help you with all of your door questions and find the perfect addition to your home.
Door Design
Discover the colours and styles of Anglian doors you could own as well as added features such as decorative glass, blinds or cat flaps. More technical queries are also answered about disabled access and bi fold doors.
If you still have any additional questions after you've had a read, or would like more information, speak to a member of our team today.
Do you provide doors suitable for disabled access?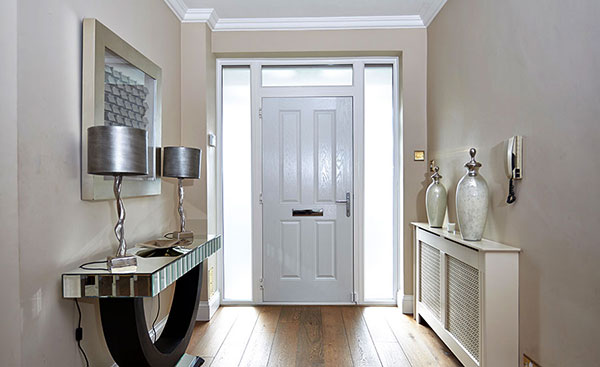 Yes we do. We have four different threshold options, including a mobility threshold manufactured from extruded aluminium, allowing for wheelchair access. This allows you to choose a size of door that matches your needs and makes it easier to move in and out of your house.
What colours are your doors available in?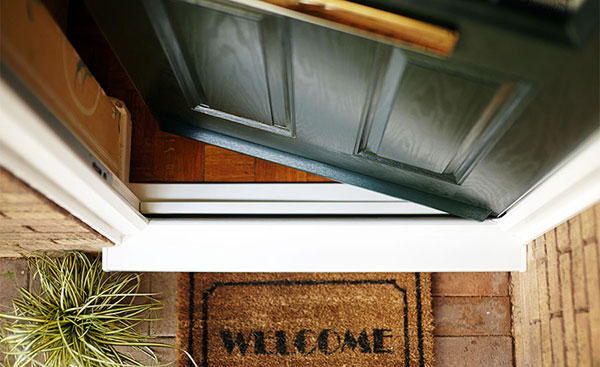 All of our doors are available in a huge number of colours, allowing you to match the colour to that of your home's decor, inside and out.
From standard colours, such as white, black and grey to pretty much any other colour you can think of, you can have true control over the colour of your doors. There are also dual colour options available, so you choose one colour for the inside and another for the outside.
Can you match doors to an existing design?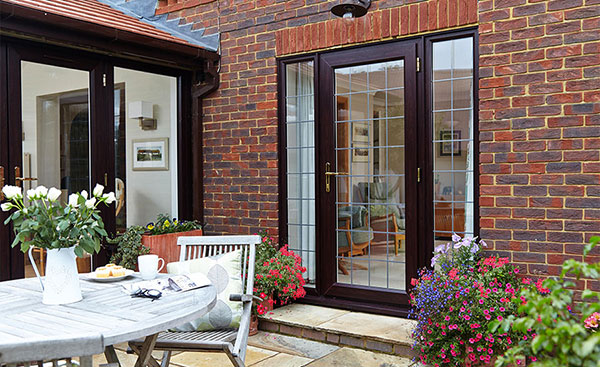 We offer a wide range of doors here at Anglian, so there's a good chance you'll find something that matches an existing design. Our doors are available in a variety of styles, materials and colours, so you have plenty of choice. We can also produce bespoke glazing for your door if you are looking for something a little more personalised.
Do you make doors with cat flaps?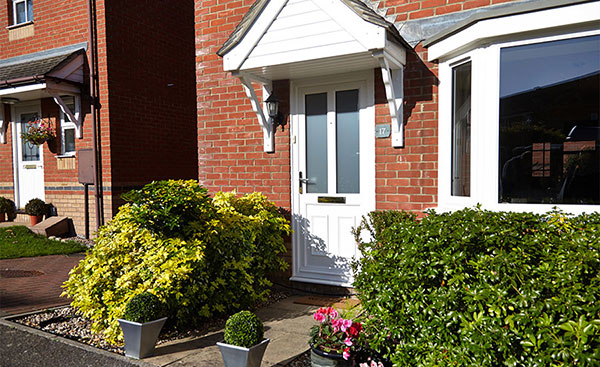 Yes, we can produce doors with built-in cat flaps. However, this is only if the door has a solid panel. We are unable to install cat flaps into glazed panels. This can be discussed with your Anglian door designer or will factor it into the production of the door.
Do Anglian do bi fold doors?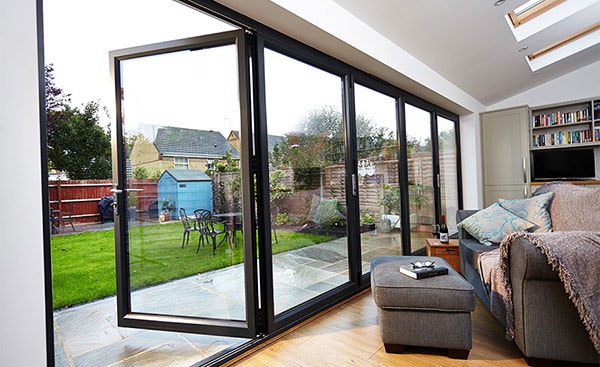 We certainly do! Opening in a concertina-style, our exceptionally made bi fold doors are available in aluminium and range from 2 to 7 door solutions, allowing you to find the door that is perfect for your conservatory, orangery or extension.
Can I have different glass in my door?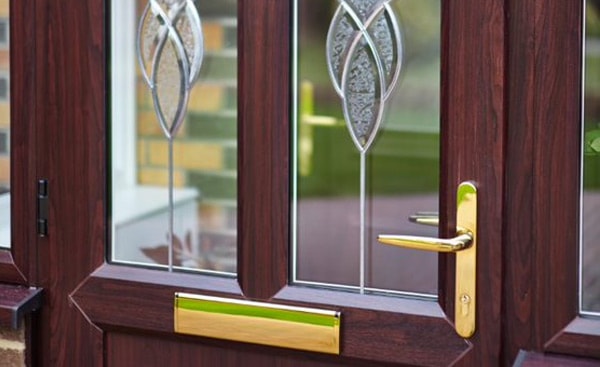 Yes, we offer a range of glazing options for doors. There are effects such as Elizabethan Lead (a beautiful diamond pattern), Georgian Lead (a square/rectangular design), or you could go for Georgian inserts or stylish Cottage Bars. If you don't want the leading, take it a step further with stained glass, brilliant diamond cut glass, bevelled or etched glass instead. Lovingly made by our craftsmen, we have a bewildering array of different styles, colours and effects to choose from.
Do Anglian make doors with built-in blinds?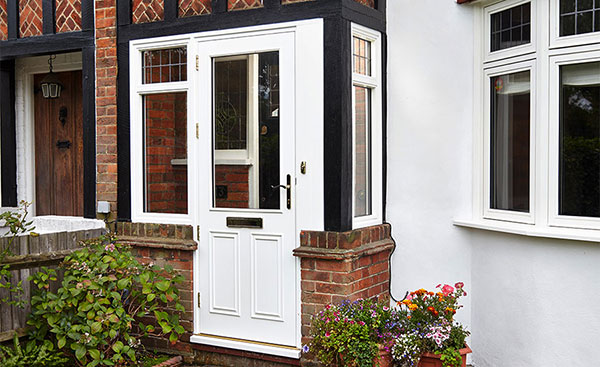 We do not currently sell doors with built-in blinds. If you're looking for extra privacy we do offer frosted glass, which allows light to pass through it whilst retaining your privacy.

We have a variety of styles available including bevelled and stained glass overlay. Our decorative glass designers are a talented bunch and can also create any glass design you can imagine.
Can your doors be opened inwards and outwards?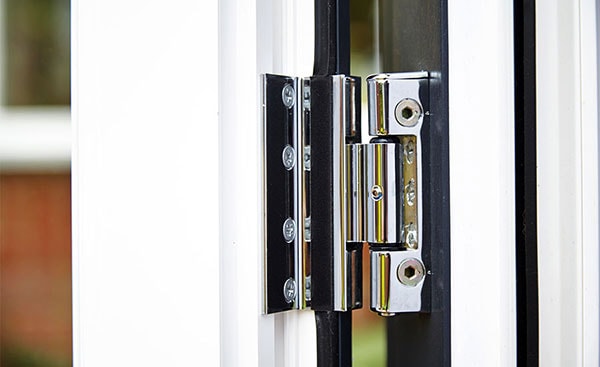 Anglian doors are bespoke and can be manufactured and installed to open the best way for your property, whether that is inwards or outwards. Our designers will recommend with your input what the best option is for you.

We don't currently offer a door that can swing both inwards and outwards. We do have sliding patio doors or bi-fold doors, which may be more suitable for the use you seek.
What furniture options are available for Anglian doors?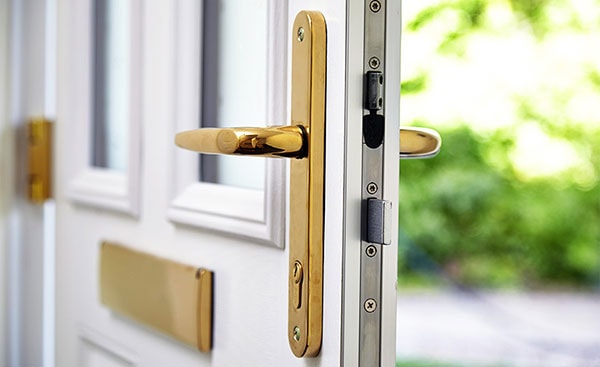 To complete the look of your new door, you can select from a stylish range of door furniture such as handles and letter plates. All of our door furniture is available in gold, chrome, black or white, with a Contemporary option in our Composite collection. We can also fit spy holes, cat flaps, safety chains on to your door as optional extras if you require them.