Porches FAQs
Should you have questions about Anglian's range of porches, we've got the answers right here, covering planning permission and building regulations, along with the materials and finishing touches.



If you still have any additional questions after you've had a read, or would like more information, speak to a member of our team today or check out our Porches Buying Guide.
What are the minimum foundations required for a porch?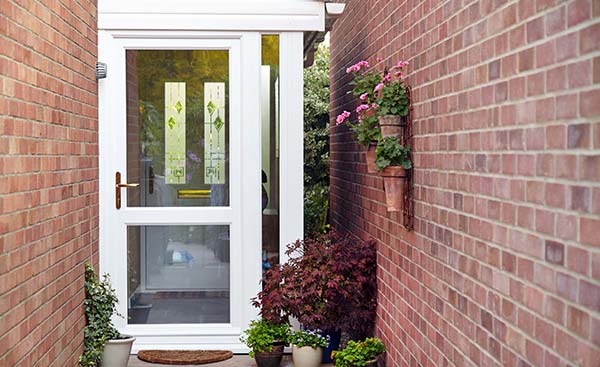 The construction of a porch base is very similar to that of an extension to your house. It is a general belief that because a porch is lighter than an extension the foundation does not have to be very deep. This is not necessarily correct.
Firstly, it is not possible to know precisely how deep the foundation will be until the ground is excavated and inspected for any 'made up areas' - this is where earth has been placed on existing ground. Therefore it will be necessary to excavate a trench through this layer into load bearing ground and by doing this you will ensure that the porch has a good foundation base.
Normally trench foundations are between 650 - 1000mm deep although there are other factors which determine the foundation depth such as tree roots, drains and any other below ground services that should be considered.
What is included in an Anglian Base? In a word, everything:
Removal of the existing hardstanding, the top soil and any vegetable matter.
Excavating of a trench to a depth where the ground will adequately support our structure.
Infill the excavated trench with mass concrete to provide a solid base for perimeter brickwork.
Construct a cosmetic brickwork facing to the correct base dimensions and to complement the existing property.
What are Anglian's porches made out of?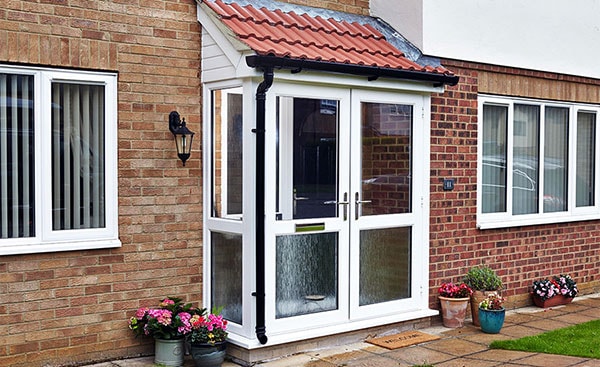 As with most porches, they are made from a combination of brickwork and glazing. How much of each is entirely dependent on the design you want, which will be discussed by the designer when they come to your property.
However, you can be assured that all of our porches are built to the very highest standards, with foundations to a depth of at least 650mm and a thick damp-proof membrane. You can also include features such as steps, plastering, lighting and power points.
What roof designs can I have on my porch?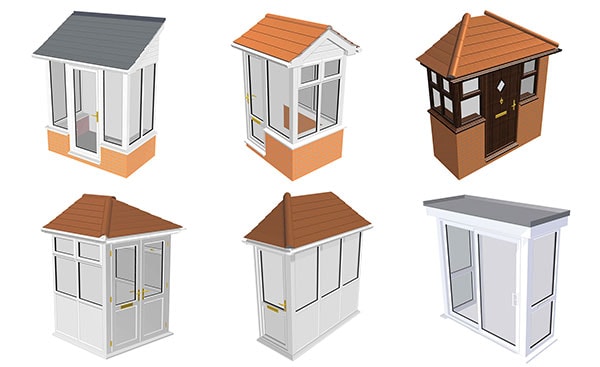 You have the choice of several different roof designs for your new porch, including pitched, gable end pitched, double hipped to wall, double hipped to ridge, single hipped, and flat.
What windows can I have in my porch?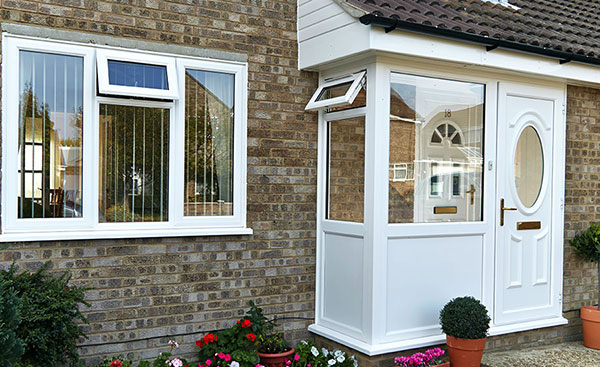 You can choose windows for your porch from our full range, including uPVC, wood or aluminium frames. You also have a choice of obscure glass, lead effects and a huge number of decorative glass designs. uPVC frames are available in dual colour options, whilst there are over 200 colour options available in aluminium.
Head over to our windows pages to see our full range.
What doors can I have in in my porch?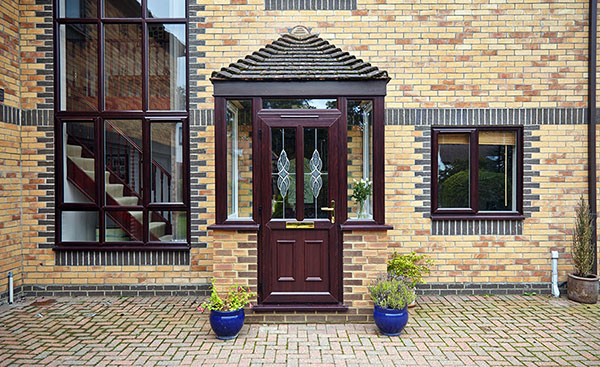 How much do Anglian porches cost?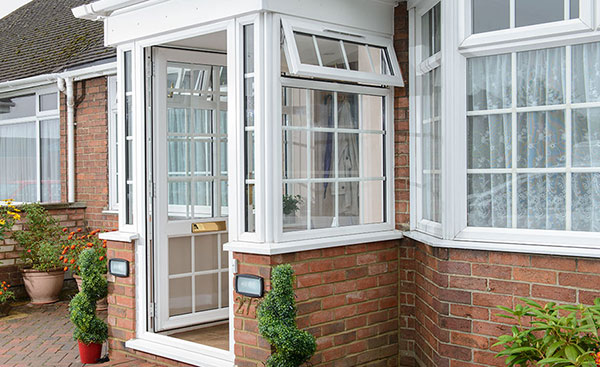 As each house and each porch is different, we are unable to give you an up-front cost for fitting a porch. One of our designers will come and visit your property and measure up, taking various aspects into account, such as size, materials, prospected time-scale, etc, and provide you with a free no-obligation quote.
Can you install a porch onto my existing base?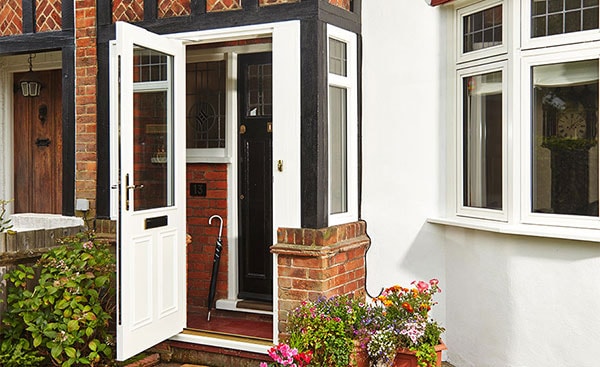 Yes, Anglian can install new wall frames onto an existing base as long as it is in good working order. We are, however, unable to adapt a base, i.e. reduce or extend an existing base.
Will I need planning permission for my porch?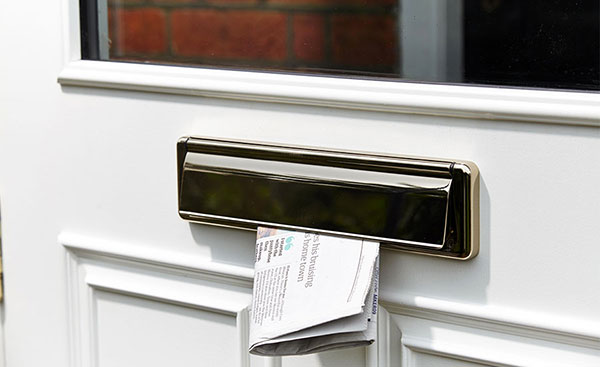 If the front porch you want built is less than 3m² in floor area and not within 2 metres of any boundary which fronts the highway, you do not need planning permission or building regulation approvals. It couldn't be much simpler to get a fantastic looking new Anglian porch. However, if the porch you want built has a floor area bigger than 3m² then don't worry. Here at Anglian, we will help you all the way with the design and any building regulations or planning requirements you may need - just leave it all to us.
Will you remove and dispose of my existing porch?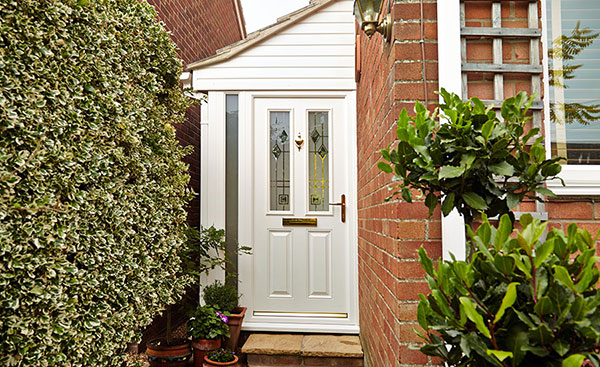 Yes, we are able to remove an existing porch and base should this be required, and then dispose of it for you, meaning less work for you to do.
Will you be able to match my current porch?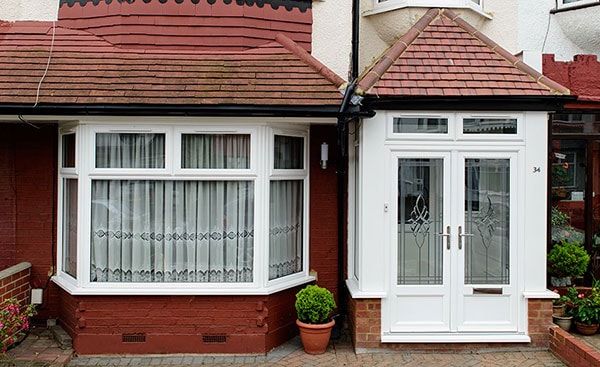 Not only will you be able to specify the designs of the windows and doors in the porch, but you will be able to select from 6 designs of construction, allowing you more choice over how your porch looks.
Do you take care of any electrical work for my porch?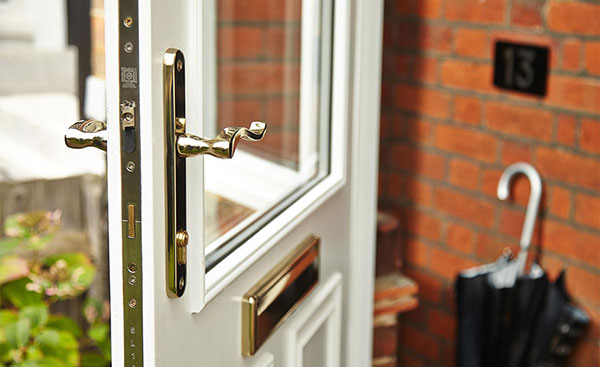 Yes, we can help with electrical sockets and switches for your porch. Please speak to your sales advisor to fully discuss your own requirements.
What do we do when bricking up from ground level?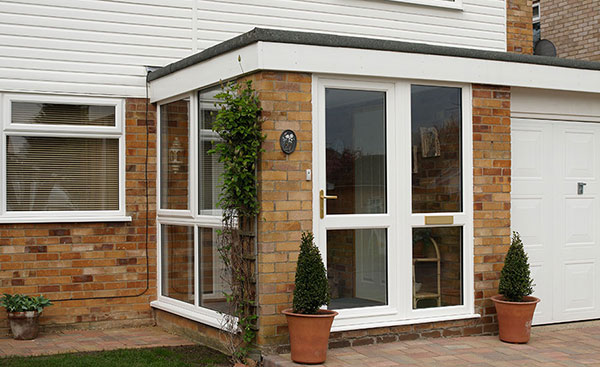 When we are asked to create an infill wall in the place of an existing opening, we would look to bond the new brickwork to the existing structure by toothing out every other course of the existing brick work. This creates a stronger and better looking result. In order to cost correctly for this, you need to include one additional brick length on each side of the existing opening in your area calculation.
Porch installation step-by-step-guide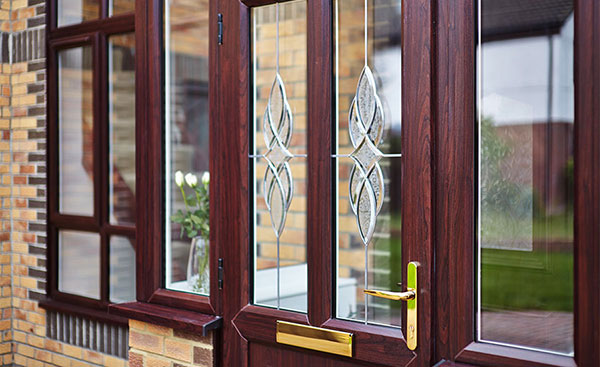 Here's the process you can expect when buying a new porch from Anglian:
Free no-obligation quote - Give us a call to book a date for one of our expert designers to visit your property so we can give you your free no-obligation quote.
We carry out a detailed survey - We plan every part of your porch precisely to ensure a thorough and professional job from start to finish.
We make the windows, door, roof and wall panels - Every part of your new Anglian porch is made to the highest standards right here in Britain.
We install your porch - Our experienced installation team will build your porch with as little disruption to you and your home as possible.
We take payment - We only take payment once your new porch is fully fitted and you're happy with it.
We guarantee our work - All of the various components of your porch come with their own guarantees, so you can buy safe in the knowledge you're covered for years to come.
Read more about our porch installation step-by-step guide.