How much does a porch cost?
On the whole, porches give entrances a neater, more pleasing appearance, and add an extra bit of room for shoes, coats and other bits and bobs. Like any home improvement though, you might be wondering – just how much does a porch cost?
When it comes to construction, prices for a porch build depend on many factors. It's impossible to give an exact figure until one of our experts have a look at your property, but to help you plan your porch, here's a rough guide on the various types of porches available, from smaller, simple designs to larger, more extensive builds.
---
The size
The most obvious impact on the price of a new porch is the size of the porch itself. To cut small costs, homeowners do not have to pay £150 for a planning application when building a ground-level porch that's three square metres in size, and that doesn't come within two metres of a boundary that fronts a highway. This size is usually enough to fit shoe and coat racks, as well as post and doormats.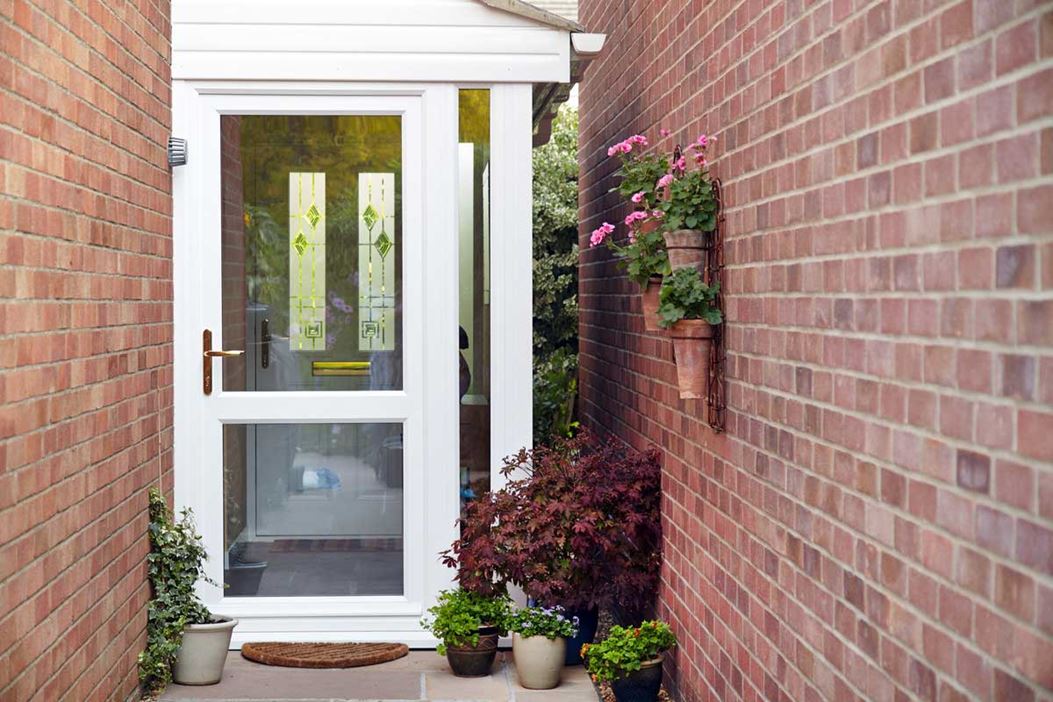 The design
When designing your porch, there are several things that can affect its price:
Roofing: Flat roofs can be the least expensive option available to homeowners, and the next steps up tend to be one-sided lean-to roofs, followed by multi-faceted roofs. In general, tiling costs more than felting.
Brickwork: When it comes to brickwork, there are three options available to you: floor-to-ceiling walls, dwarf brickwork (half-glazed, half-brick) and fully glazed. The price depends on the building materials involved – bricks will typically cost less than stonework, for example.
Electrics: Adding electrics such as lighting and power points to your design will make it more expensive. To keep costs down, you could use existing outside lighting.
Glazing: There are countless window styles to choose from, including lead effects, decorative glass and choice of frames. uPVC is typically the least expensive option, with the price increasing as more intricate features and designs are added.
Flooring: When it comes to flooring, wooden and laminate flooring tend to be the least expensive, followed by carpet and tiling.
---
The price of a porch depends on a heap of choices. On the whole, the more elaborate the features, the greater the price. The simplest way to find out how much your porch would cost is to schedule an appointment for a free, no-obligation quote. In the meantime, check out the various porches and styles available from Anglian, or head to our porch guide homepage for more information.