Welcome to the Windows FAQ & Resources Section
Let us help you with all of your window questions and find the perfect addition to your home.
Questions about Windows
A whole plethora of your questions about windows are answered here including colour options, matching current window styles and window energy ratings for each style.
If you still have any additional questions after you've had a read, or would like more information, speak to a member of our team today.
What's the difference between flush casement and casement windows?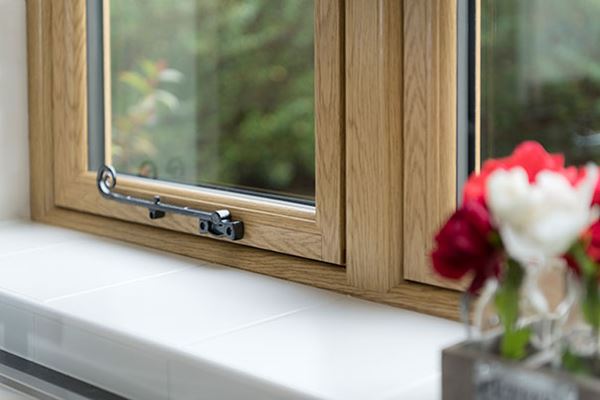 The main difference between flush casement windows and casement windows is their style – as the name suggests, flush casement windows sit flush within the frame and don't have the lipped appearance of standard casement windows. Instead, flush windows create a flat, seamless surface with the rest of the property.
Flush casement windows can also come with a mechanical joint to replicate traditional timber. The colours for flush casement windows tend to be more traditional, too, though this is all down to the window supplier.
In terms of energy efficiency and sound-insulation, flush casement windows and casement windows generally operate to the same standard, as those properties are down to the glass used as opposed to the actual window frame.
When and why is triple glazing best?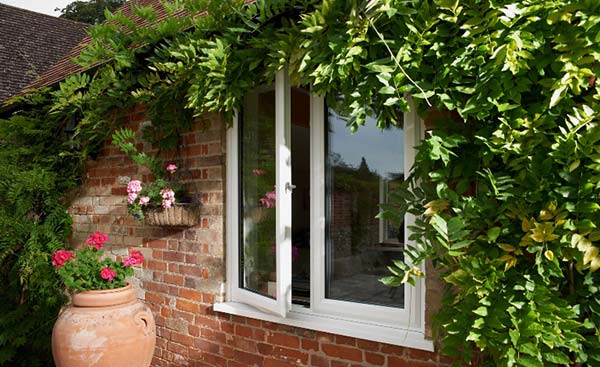 If you're looking for a thermally efficient home that doesn't let heat out of your home, triple glazing is the best choice for you. The 2 outer panes have a Low E glass coating to reflect heat back into your home, and between the panes is krypton gas, an inert gas that acts as another barricade to retain heat. This technology acts in two ways, keeping heat inside your home and preventing cold from getting in from the outside.
Triple glazing is most suited to the north facing elevation of your home as less heat will be coming into your home from the sun. You're best to mix our A or A+ rated double glazing with our A+ or A++ triple glazed windows to get the ultimate performance.
Read more about how you can pair up double and triple glazing in your home for the maximum benefit.
Triple glazing isn't just better for its heat retention properties, it is also fantastic for sound prevention. The extra pane of glass provides extra sound insulation, reducing the noise from roads, railways or airports in your local vicinity.
Can I get different coloured uPVC windows?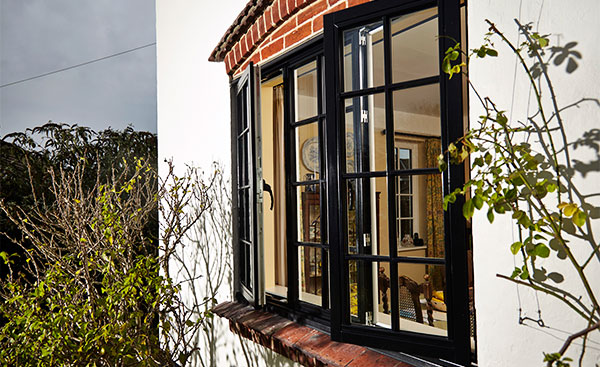 Yes, you can. We know that white UPVC isn't for everyone, which is why we offer a wide range of colours to match your home's style.
Can I paint uPVC window frames?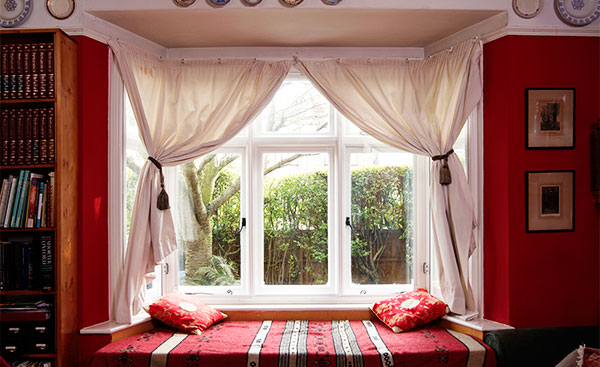 You can do, but it's not something we would recommend as there's a good chance it won't look very good. If you really want to paint your frames then you can buy UPVC primer that makes it easier to paint onto, but once it's done it's almost impossible to return to original unpainted effect.
Be aware that by painting or modifying your Anglian windows will invalidate your guarantee, so give us a call before doing anything too drastic.
Anglian does, however, provide a range of window colours to suit all your needs. This includes being able to have different colours on the outside than on the inside, giving you more control over the design of your home.
How strong is triple glazing?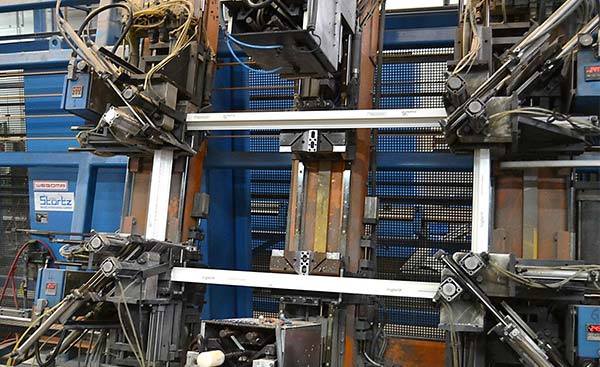 How thick is triple glazing?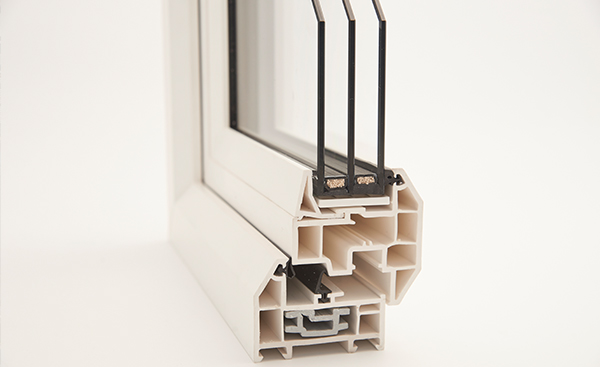 Anglian uPVC triple glazed casement windows are 70mm deep front to back. The sealed unit itself is 36mm thick, consisting of three 4mm panes of glass and two 12mm spacer bars between each of the panes.
Frames and finishing are consistent with double glazed units so that there is no external difference in appearance, providing homes with complete aesthetics.
Can Anglian match windows to my existing style?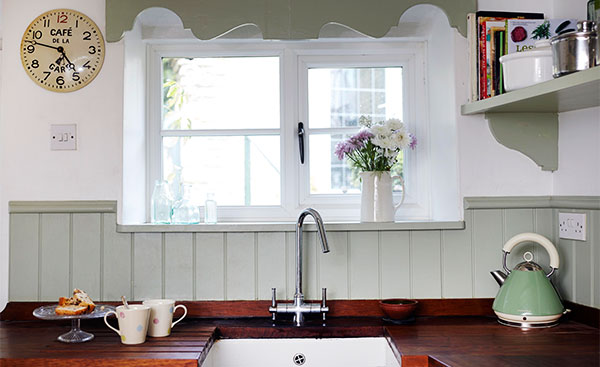 Yes, we offer an extremely wide range of windows to complement every home, such as our uPVC windows, our wooden & aluminium range and also our woodgrain finishes which give the charm of natural wooden finish.
Does Anglian do 'Velux-style' windows?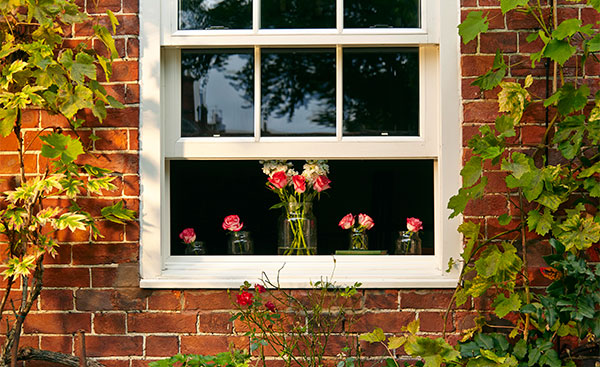 Anglian does not currently offer 'Velux-style' windows in its range.
Does Anglian offer self-cleaning glass?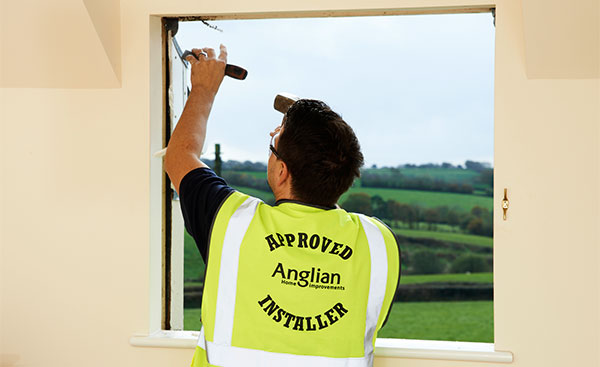 Anglian does not offer self-cleaning glass in any of its windows or doors because it doesn't work!
Self-cleaning glass does not yet have a quality standard to measure it against. Self-cleaning glass needs both daylight to activate the coating and flowing rainfall to wash off the dirt effectively. As windows are often sheltered by lintels, arches and overhanging eaves, they would only get a thorough washing-down if struck by horizontal driving rain. These conditions are not in our control and will vary from installation to installation and even window to window. We do not want unhappy customers so are unwilling to promise something that we cannot guarantee will be delivered.
However, we do offer a range of tilt & turn windows that make cleaning hard to reach windows much easier.
Does Anglian make windows to order, such as round or stained windows?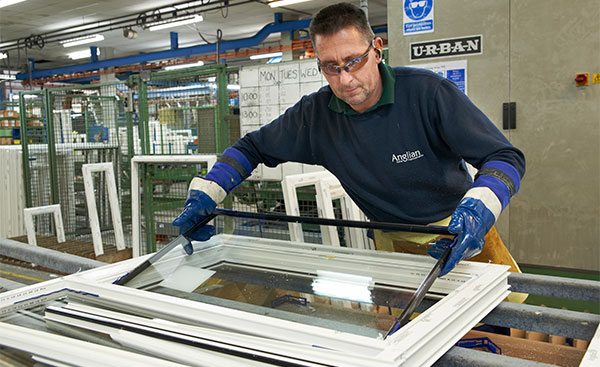 Yes, we do. All of our UPVC shaped windows are bespoke and to your specific requirements so you can be confident that unusual shapes can normally be accommodated. Arched, round or simply 'odd-shaped', Anglian can provide the solution in a range of colours and finishes.
Anglian provide a stunning range of patterned and stained glass to give the windows in your home that extra touch of class. We can recreate a favourite picture in stained glass, produce a perfect reproduction of existing glass work or simply match colours, shapes and designs to your chosen décor. We can also do this on glasswork in doors too. You're only limited by your imagination!
What decorative glass effects can be used with obscure glass?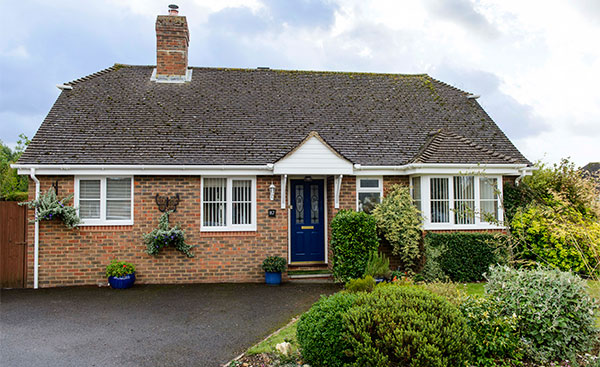 ADG effects require a smooth surface to perform correctly. This means that the more rippled Obscure Glass Styles are not suitable for use with ADG effects. The styles of Obscure Glass that can be used as a backing for ADG* & Lead are: Silvermist Pelerine Stippolyte Minster (Excluding bevel designs)* Excluding Fusion. An alternative to Obscure Glass could be to use one of the Privacy Window films available to increase the range of options.
Do Anglian offer double glazed windows with vents?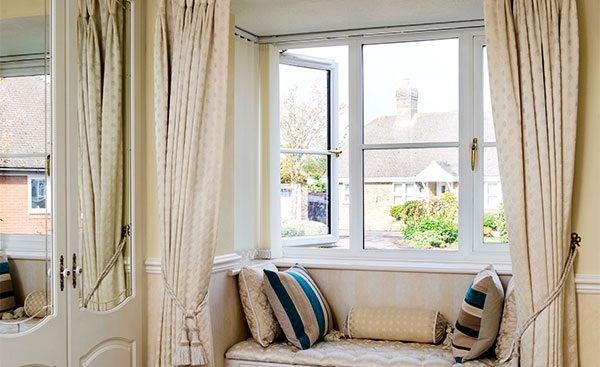 We do indeed. In fact, it's actually a legal requirement to have double glazing with vents. You can find more information about these legal requirements here.
What is the energy rating of Anglian's windows?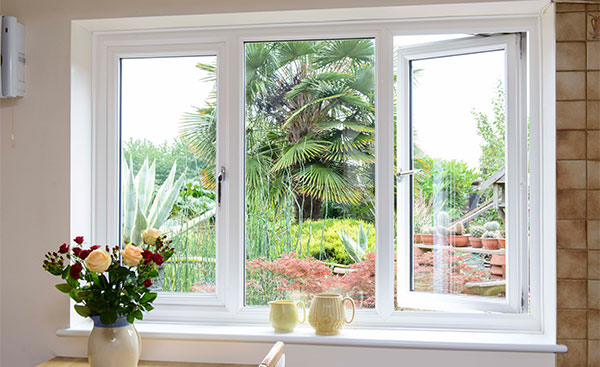 We only claim WER (Window Energy Rating) labels for the products in our range that we have submitted for third party approval to back up the claim. Every window that we install complies with building regulations by way of their Whole Window U-Value - if it does not have a WER label, then we have not submitted it for approval. The following tables show the products that have a valid WER label. Any products not mentioned are compliant through their Whole Window U-Value:
| | | | | |
| --- | --- | --- | --- | --- |
| uPVC Casement | Upgrade | Standard | Where applicable | N/A |
| uPVC Flush Casement | Standard | N/A | N/A | N/A |
| uPVC Tilt & Turn | N/A | Standard for Triple Glazing | Light foils | Dark foils |
| uPVC Sliding Sash | Upgrade | Standard | N/A | N/A |
| Aluminium Casement | N/A | N/A | 1.4 W/m²K U-value | N/A |
| Timber Casement | N/A | Standard | N/A | N/A |
| Timber Sash | N/A | Standard | Cords & Weight Sash | N/A |
Where a product has a Window Energy Rating, you will be supplied with the relevant WER label on your guarantee document. In instances where we have installed a window that complies with building regulations via its Whole Window U-value, rather than by a WER, you won't receive a label on your guarantee. In both instances, you will receive your FENSA certificate of Building Regulations Compliance.
Find out more about our most energy efficient window ever - our A+ triple glazing.
Can you offer triple glazing in wooden or aluminium windows?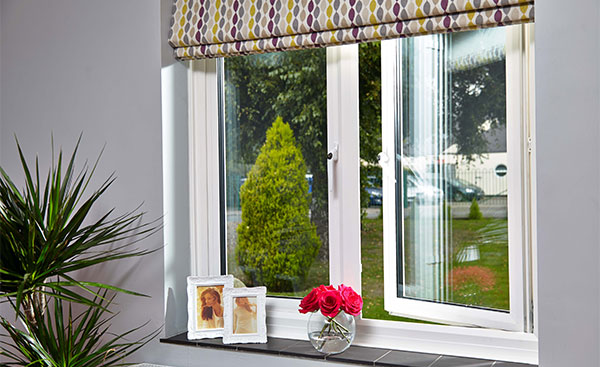 At present, we are only offering triple glazing in white and white woodgrain UPVC.
Do Anglian windows come with a guarantee?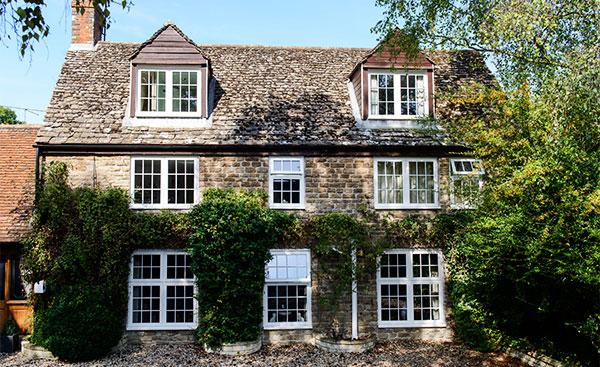 We want our customers to be delighted with their windows and the customer service we provide so we offer various guarantees across our products.
There is a 10-year guarantee for all frames, 15 years for sealed units in our UPVC and aluminium windows and 10 years for sealed units in our wooden windows. In the unlikely event of a problem with your windows, we'll do out our best to fix it quickly and without hassle.
How secure are Anglian windows?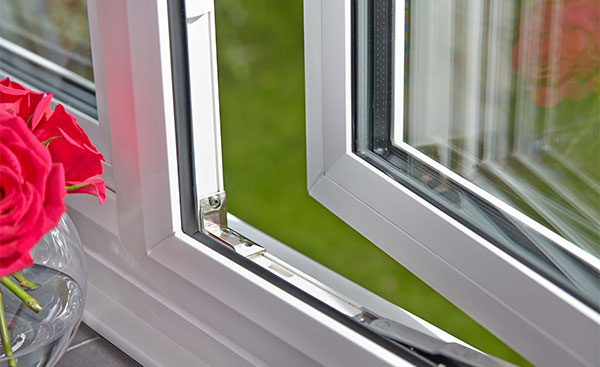 By its nature, both double and triple glazing offers greater security due to the added strength of extra panes of glass. For windows that open, all windows come with locks that are rigorously tested to ensure they are fit for purpose. Casement, Tilt and Turn and Sliding sash windows are Secured by Design accredited.