Plenty Of Choice
There are many different styles of conservatory to choose from, and so many more building options than you may at first think.
Find out more about your conservatory design options.
Structural options
You can explore options with full floor-to-ceiling windows for a full view of the outdoors, or you can incorporate the existing brick walls of your home – or even choose the height of the conservatory walls to suit you.
Window design and finishing touches
On top of this, you can opt for French doors, glass with patterns or colours, different styles of cresting and finials, as well as special materials in the roof to protect your space from too much heat or light in the warmer months. You can also choose from many different styles, including Elizabethan, Edwardian, P-Shapes and Regency.
Flexible styling
The style options that come with getting a conservatory give you flexibility over how you'd like your space to look. This means you can make the most of your space and light, with accessories and embellishments to suit the style of your home.
View the conservatory styles available at Anglian.
If you decide a conservatory is the right choice for your home, take a look at the benefits of building a conservatory with Anglian.
A Simpler Solution
Depending on your requirements, a conservatory can offer a simpler alternative to building an extension on your home. More often than not, conservatories can be cheaper, and you don't always needs to obtain planning permission to build one - however this does depend on your property and the type of conservatory you're looking to build.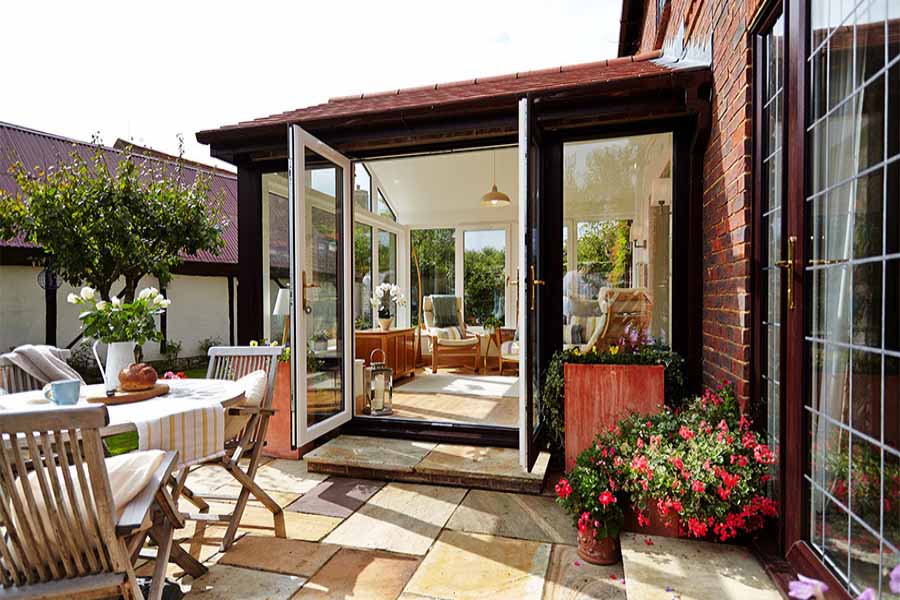 Added Value
Did you know a conservatory could add value to your home? If you're looking for a way to improve your home that may just benefit you when it comes to sell, it's worth looking into building a conservatory.
An Extra Room
Conservatories can serve as a functioning room all year round. You can install radiators or under-floor heating to keep them useable in winter, as well as the appropriate cooling systems and even blinds to block sunlight for use during the summer months.
Find out more about conservatory heating and cooling technology.