Technology is advancing at an exponential rate and although historically, conservatories have only been a warm weather room, this new technology means we are now able to enjoy them all year round.
Glass and glazing has improved vastly over the last 10 years, making windows of the 80s and 90s seem like prehistoric relics in terms of draught-proofing, sound reduction and energy efficiency. Double glazing nowadays can actually help heat a room by allowing more warmth in and then retaining it brilliantly. With this technology being used in conservatories, you get a room that harnesses the Sun's heat, even throughout Winter, to create a room that is usable all year round.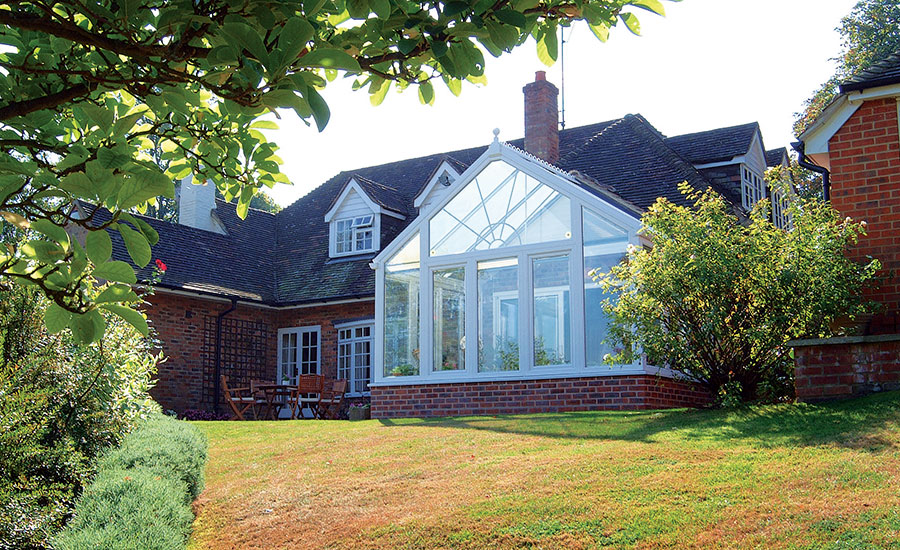 Having a radiator on one of the dwarf walls in your conservatory will help make your conservatory usable even in the cold Winter months. We wrote a blog about this not so long ago that may interest you. You do not have to settle for a bog standard radiator either; you can invest in a funky, unique style of radiator as shown in the blog.
But what about the Summer months that can heat your conservatory to an unbearable temperature? Well, apart from opening doors and windows to help circulate air and keep the room cool, the new types of roof available also help maintain a nice temperature. A conservatory roof is exposed to 68% of the Sun's energy that will hit your conservatory, so having some sort of protection against it is important and something a polycarbonate roof won't give you much of.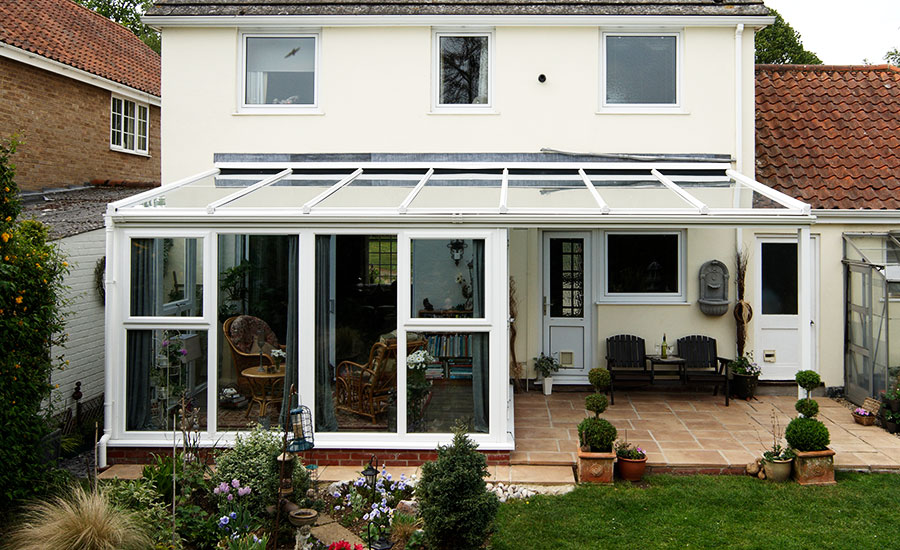 Anglian offer a Solaroof, which actively blocks the sun's energy travelling through the roof. It stops 75% of the sun's heat, visible glare is reduced by 80% and it prevents 98% of ultra-violet ray penetration. All of these factors combined means that you have a cooler conservatory during the Summer, that you don't need to wear sunglasses in and your furniture is more protected than if there was a regular roof on your conservatory.
A new product also available that gives you shelter outside of your conservatory is the veranda. The Anglian glass veranda extends from your conservatory giving you an area to shelter from the chilly breeze or lay back and enjoy the warm weather, even if it's raining. This sheltered space means you could enjoy the garden all year round, although we recommend wrapping up during the Winter. There is something satisfying about still being able to host a BBQ even when the British weather has other ideas; the conservatory gives you a great dining area with a superb window view too.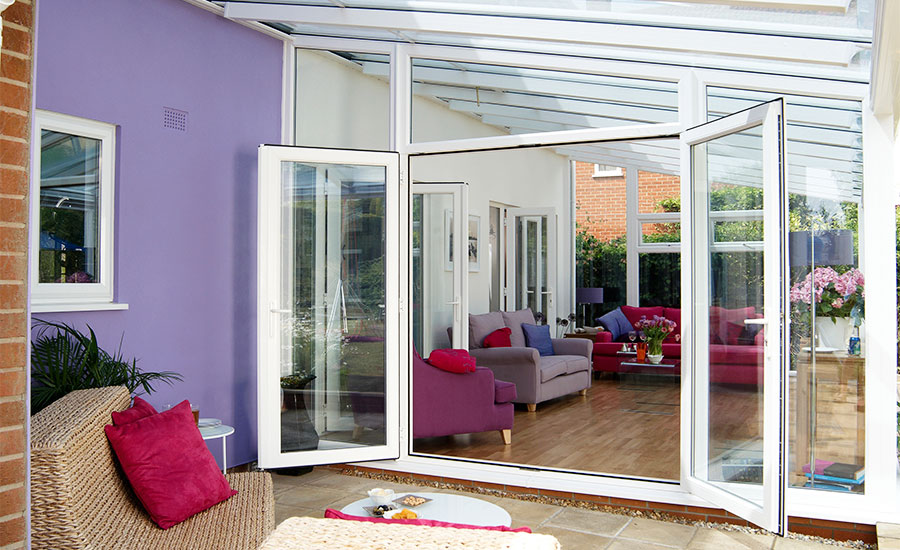 A conservatory shouldn't be a luxury that you only use at certain times of the year. You pay for quality, style and class so make sure you take advantage of this extra space! Create a cosy little snug to read in or watch the birds build nests and gather food, use it as a dining room to hold dinner parties, use it as a room to Winter plants, if you prefer to exercise out of the public eye you could create a small home gym under the veranda or have a relaxing area with a durable sofa to drink the nights away with great friends.
A conservatory and veranda gives you endless options and you could even change its purpose seasonally, but either way they are a beautiful addition to any home. Now, how should you furnish and decorate your conservatory?