If you are active in the crafting, DIY and up-cycling world, you'll frequently be coming across creative ideas to improve the interior of your home. It started off with a couple of independent designers who upcycled books into side tables and mason jars into light fittings, and now suddenly everyone is bringing out their inner crafter. If you are looking to add style to your windows but want to keep it minimalistic, why not learn how to make your own roman blind?
But, if you are looking to get more creative with your window treatments, these 6 quirky DIY blind and curtain projects may help you to give a lease of new life into your home. We've put together the most impressive, tasteful and practical blind designs we could find on the internet. Don't forget, to be a successful DIY-er and upcycler you need to think outside the box. Let us know which one you like the most in our comments section at the end of the article!
1. Bamboo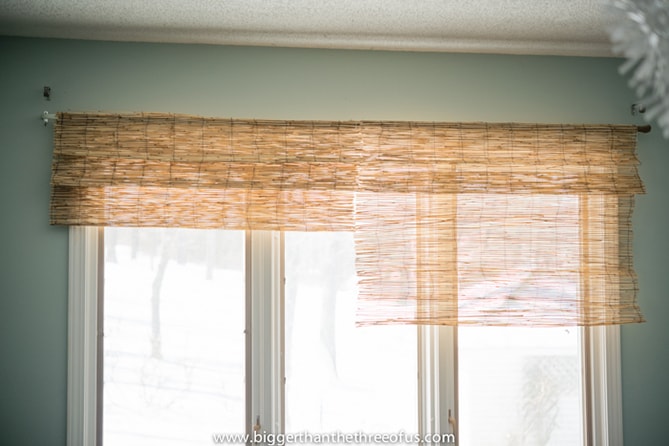 These
DIY bamboo shades
are great for sprucing up plain roller blinds. Many use roller blinds for practicality as they are easy to put up and down  but they are not exactly easy on the eye. A bamboo shade acts as a cover layer and will flatter your casement windows by bringing the outdoors in.
Read more about
casement windows
.
 2. Wallpaper
Helping to add more of a statement to your boring shutter blinds,
this creation
is ideal for those who are looking to create beautiful, girly blinds on a budget. If you have spare wallpaper lying around, then why not use it to recycle some blinds? You simply add the wallpaper to the slats. The design helps to create a gorgeous feminine look and is perfect for
sliding sash
or
casement windows
.
3. Wooden Panels
If you're looking to create an outdoor, adventurous look to your room,  upcycle some wooden panels. The wooden panels are a budget-friendly way to create a swanky feature to your room, ideal for a study or men's bedrooms. This idea saves you a few pennies and is most suited to
cottage
or
sash windows
. They are easy to make, just
follow this guide
to learn how.
4. World Maps
Are you a passionate traveller? This idea helps you to bring a piece of your personality into your home. It can be made in a few simple steps. Look for heavy paper or vinyl pull-down version meant for classrooms (preferably with a rolling mechanism), screw brackets made for roller shades into your window frame, then mount. If your map doesn't have the rods and spring attached, use a roller shade kit. Simples.


5. Springy Fringe Fabric
Give your
sliding sash window
a chic look with this fringe fabric garland idea. The hippie-style design is perfect for your kitchen windows, especially if you are looking for a treatment to decorate the windows, but not a design that will keep out the light.
Follow this tutorial
 if it tickles your fancy.
 6. Painted drop cloths
Perfect for artists, transform a piece of drop cloth fabric into a new window treatment for your home.
Why not paint one of your designs onto the drop cloth or draw some stencils and print on your designs?
Mrs Limestone posted a detailed tutorial about how to create a well designed, hand painted window treatment
here.