As the nights draw in, the number of burglaries tends to increase, reaching a peak in November. While home security is an important issue all year round, this does make the subject particularly pertinent as winter approaches.
Anglian Home Improvements has now been awarded Secured by Design status for its double and triple glazing PVCU casement and 'tilt & turn' windows due to their high quality, security-focused design, bringing peace of mind to UK homeowners.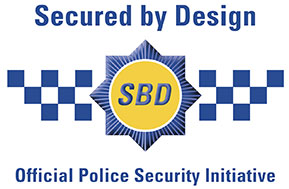 Secured by Design is the official UK Police flagship initiative supporting the principles of 'designing out crime' through physical security and processes. The scheme, which is owned by the Association of Chief Police Officers, approves products that meet recognised quality standards to help customers identify products designed with security in mind.
Alan McInnes, General Manager of ACPO Secured by Design, said, "I am pleased to announce the Secured by Design Award for Anglian Home Improvements. This national police security project provides customers with an important benchmark showing that these Anglian products have been tested to show they are resistant to criminal attack, and the ongoing certification process ensures that the quality and crime prevention benefits are maintained. Their partnership with Secured by Design shows that Anglian is committed to ensuring that security is an effective customer benefit.
"The onset of dark afternoons and evenings, as well as the arrival of new high-value items for Christmas presents, can lead to a seasonal increase in burglary. The timely installation of Secured by Design accredited products significantly reduces the risk and will continue to do so for the life of the product. I congratulate Anglian on achieving this award."
Martin Troughton, Marketing Director at Anglian Home Improvements, said, "Advanced safety and security features are integral to the design and construction of every Anglian product, providing peace of mind for the homeowner. Our windows include features such as shoot bolt locks, key locking security handles, anti-jemmy devices and toughened glass. We are delighted that our products have been recognised by ACPO Secured by Design, providing an added layer of reassurance for our customers."
Ends