A guide to
Home Renovation
How To Transform Your Windows For Less
A well-dressed window can completely transform your window space, taking it from simple to show-stopping in an instant.
From a fresh lick of paint to adding some decorations, there are many ways you can transform your windows for less. Read this guide to find out how.
A Fresh Lick of Paint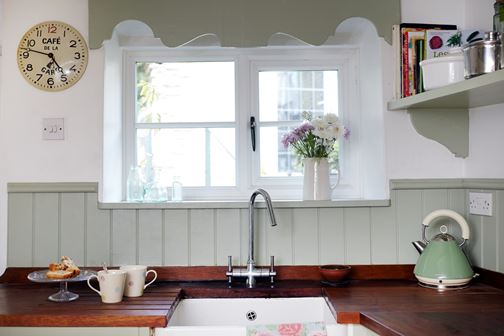 If you have wood windows that are beginning to look worn and tired, the most effective way of transforming them is to freshen them up with a lick of paint.
You could opt for the same colour as before to make them look brighter, or if you really want to make a change, why not try a different colour instead? A pastel shade or dark grey work well on windows and is a cost-effective way of transforming your window space.
For Aluminium or PVC windows, wiping them clean with some hot soapy water will help make them look as good as new.
Make your own Blinds and Curtains
If you want to seriously transform your windows, a new curtain or blind is the easiest way of doing so. You don't need to spend a fortune either, as you can make your own blinds and curtains relatively easily – and for a fraction of the price as buying them new.
Making your own blinds and curtains ensures the design and style will be just right for your home, and you'll save heaps of money too.
Add Accessories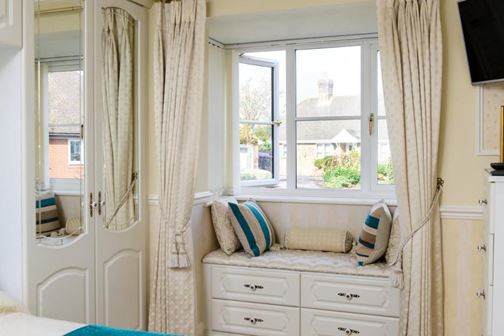 With your curtains or blinds in place, there are many ways you can accessorise the space that will make a huge difference on the overall look.
If you have curtains, try updating your curtain pole to something more decorative. There are a number of stylish designs on the market, or why not try a new curtain tie instead? Not only are they practical, but they will instantly refresh your curtains and window space for a low price.
Don't Forget the Decorations
One of the easiest ways to instantly update your window is to add some decorations.
Plants look great when placed in any window across the home and will help bring a natural and contemporary feel, while artificial flowers look elegant and feminine. Cheaper and longer-lasting than natural flowers, artificial alternatives are a great way to easily transform your window space for less. Instead of using a standard vase, place the flowers in glass bottles, mason jars or tins – they're also cheap to buy and will make your window space look fun and stylish.
If you're lucky enough to have a large windowsill in your home, candles, cushions, decorative ornaments and lamps are a great way to create a cosy and homely space without spending a fortune.