How To Create Vintage Windows Throughout Your Home
Vintage style windows are incredibly popular in interior design, and work in every room throughout the home.
Neutral colour schemes, delicate fabrics, floral prints and shabby-chic furnishings are key to a vintage window style, and if you're looking for a vintage window look, we have enlisted the help of Jane Crick, Owner and Designer at Portobello Interiors to help advise you on how to achieve a fully vintage look throughout your home.
Window Colour Schemes and Style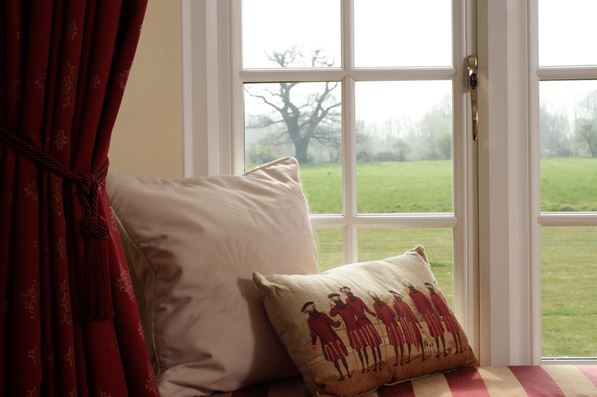 When looking for the window itself, we would recommend a wooden window to perfectly encapsulate the style. Sash windows are the truest to vintage style, but casement windows will also work well.
Regarding the window frame itself, a white or cream frame is advisable, as this is an on-brand colour for vintage style and will match a variety of interiors too.
Curtains or Blinds for a Vintage Home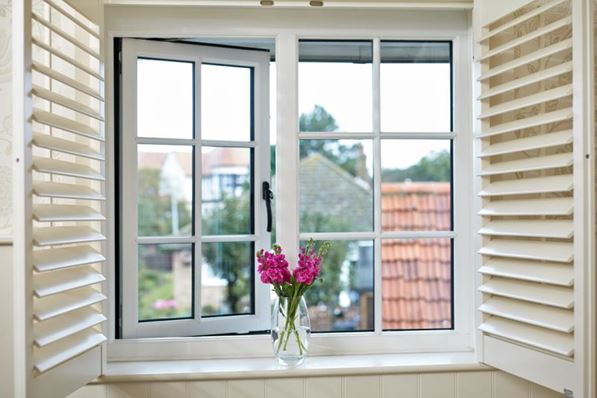 The question of curtains or blinds will mostly come down to the room you are decorating.
For your bedroom or living room, curtains are the most popular choice. Choose floor length curtains in vintage fabrics and textures, such as lace or net, as these are especially fitting with the style. Alternatively, soft pastel colours, floral or polka dot prints will also look great in vintage style homes.
And for kitchens or bathrooms, blinds generally work best. Less high-maintenance than curtains, they can be made with a PVC coating to ensure any spills can be wiped away, and the fabric won't dampen or spoil in humid conditions. Choose a roller blind in a vintage style pattern to make the most out of your window space and create a real focal point in your home.
As Jane Crick says: "Opt for curtains as opposed to blinds and consider using floral prints and ticking stripes. As an alternative to curtains, you could consider distressed wooden shutter."
Window Dressings
Once the window style, blinds and curtains have been chosen, it's time to furnish your windows to create a vintage look. Jane Crick explains that: "Vintage style windows have to be achieved from the inside - the right use of window dressings, fabrics and prints is essential to create this look. More is more! Think textured fabrics, embellishments and tassels."
For bedrooms, living rooms and kitchens, add fresh flowers to the window space, and for bathrooms opt for artificial versions instead as these will be able to handle the wet and humid bathroom conditions without wilting.
Adding character to spaces is key in vintage style, so when dressing your windows be sure to add interesting elements such as 1920s vases, plant misters and vintage-style ornaments. These will look great in windows across your home, and really work to create a vintage, homely feel.
For bathrooms and bedrooms, why not incorporate a vintage dressing-area to your window space? Use glass jars, perfume bottles and trinkets to really encapsulate the look.