How To Create Traditional Windows Throughout Your Home
Timeless, homely and classic, traditional style windows are a popular choice for many people's homes.
Incorporating a traditional style into the window space can be difficult, but we're here to help you create the traditional look throughout your home.
Window Colour Schemes and Style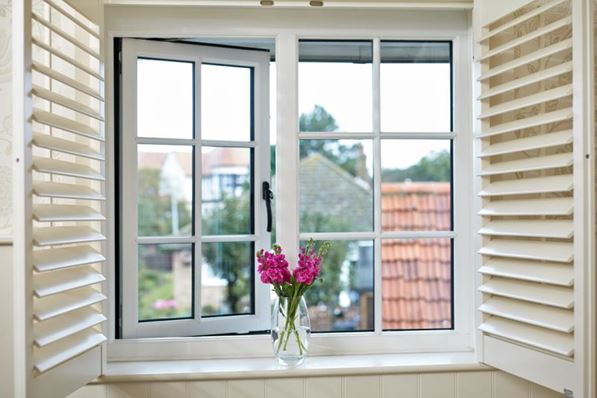 Traditional windows are relatively easy to emulate, and many window styles coordinate well with the traditional style. Cottage, Bay and Sash windows are perhaps the more traditional styles, but Flush, Tilt and Turn and Casement windows will also work.
Keep the area neat and tidy and choose your window frames in cream or white. For a spin on the classic traditional look, you could opt for patterned or coloured glass windows instead.
Jane Crick, owner and designer of Portebello Interiors comments: "To achieve traditional style windows, opt for wooden look frames with profiling details. Soft neutral colours work best. But anthracite colours can also look great against brickwork."
Curtains or Blinds for a Traditional Home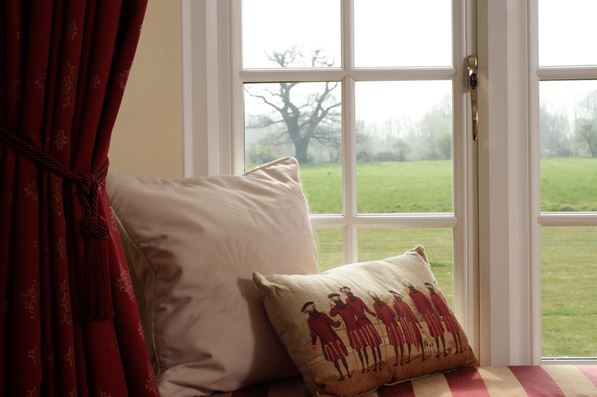 With traditional style, you can choose curtains or blinds to perfectly emulate the look.
Roman blinds are a popular blind choice for traditional décor, as they can be easily customisable in several fabrics and patterns to match the interior. A warm neutral colour, striped or polka dot pattern will look great in bedrooms, kitchens and living spaces.
Café curtains are an excellent choice for traditional homes too, especially in bathrooms and kitchens. They are placed at the bottom half of the window and transform the window space to make it appear inviting and cosy. Tie them back with a bow for an extra traditional element.
Floor length, classic curtains are also a popular and versatile choice for traditionally styled bedrooms and living spaces, and when creating this look, consider adding a pelmet to match your curtains. This will add an extra cosy element and help to create a real design piece of your bathroom window. Just be sure to avoid any bold, garish colours or designs.
Jane Crick believes curtains are best in traditional décor: "Drapes and curtains with tie-backs suit traditional styles. Traditional doesn't mean to say old-fashioned – there is a great resurgence of florals in this seasons collection, but they can be kept to a minimum by using them as a leading edge on curtains."
Traditional Window Dressings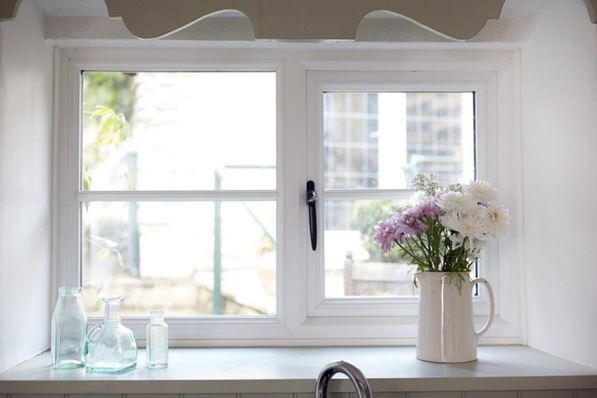 Dressing your windows is incredibly important to help to tie your room together and make the space look homely and inviting.
A selection of scented candles on the windowsill will really help to achieve a cosy ambience, or if you have a large windowsill space you can add a lamp too. Traditional pots, vases and ornaments will also add a traditional element and work well in living rooms and bedrooms especially.
Plants and flowers are great for traditional style, and you can opt for artificial variations if you're wanting to use them in your kitchen or bathroom – as these won't spoil or damage in the hot and humid temperatures.
And if you're looking for more tips on styling windows in your home, take a look at our other expert guides here