Living Room Windows: Colour Scheme Ideas
Your living room is perhaps the room you spend most your time in, so it's important that it's decorated to your tastes. We've listed the top current colour schemes in interior design below, to help you dress your living room and window space efficiently.
Dark Blues, Greys and Mustard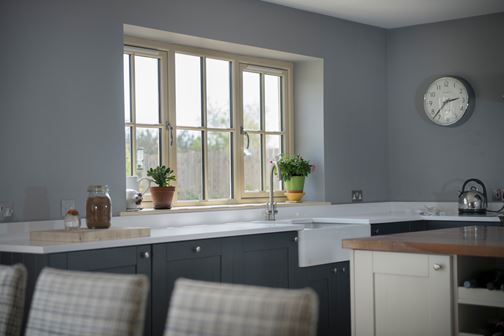 For a cool, contemporary living room, a base of greys, yellows and blues will work incredibly well. Try incorporating a grey sofa with yellow and dark blue cushions or add a chair or footstool in yellow or blue for a real pop of colour and on-trend look.
For your windows, there are a number of bold geometric patterns in this colour scheme that you can incorporate into a roller, Roman blind or panel curtain. Alternatively, choose a block grey or dark blue curtain or blind for a more subdued, but still stylish version of this trend.
Greys, Pinks and Beige
Another on-trend colour scheme is pale pinks, greys and beige. For the living room, a grey or beige sofa with pink throws and cushions, grey or cream carpet, pink decorative accents and on-trend prints will work together to create a feminine, stylish look.
For your window space, if you've chosen a grey or beige sofa and a light carpet, you can afford to introduce some colour and light pattern with your curtain or blind. Choose a pale pink with a silver or gold geometric pattern for a truly on-trend and statement look.
Blues and Greys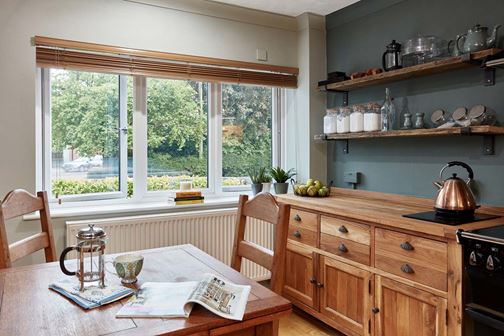 A versatile colour scheme suited to many people's tastes, blues and greys evoke a calming and relaxing mood that's perfect for the living room. You can use different tones of blue, but stick to a pale grey to prevent the room from looking too dark.
A statement dark blue wall will work well against neutral greys in the rest of the room, and you can choose a grey or navy sofa, preferably in a velvet style fabric. For the window space, a block colour blind or curtain in grey or dark blue will look sophisticated, stylish and fit in well with the rest of the room.
Yellows, Blues and Greens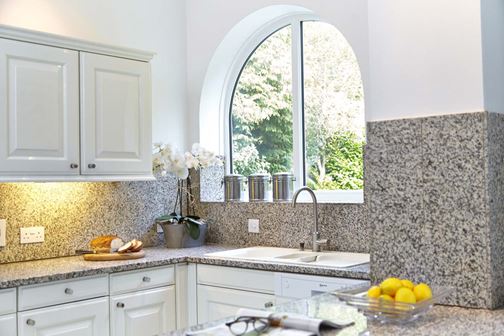 Yellow, blues and greens are bold colours, so it's important not to overwhelm the room and make it look too busy. Stick to a base neutral colour, like grey or cream, and incorporate these colours in accents throughout the room. You could use cushions, glass vases, footstools, throws or statement chairs to do this.
A curtain or blind is also a good way to add a pop of colour. A plain dark blue or green fabric blind or curtain is a classic, timeless choice, or choose a grey with a touch of yellow in a geometric design for a stylish take on the trend.