With winter drawing to a close and summer on the horizon, you may be thinking of getting a
conservatory
. A nice light area to sit on the summer evenings where you can get the feeling of being outside but with that bit of shelter which is always welcome in the UK.
However, as Anglian's Phil Goult explains, it is important to carefully consider all factors of size during the planning phase in order to get the right conservatory for you:
'A badly planned conservatory could end up being too small for your needs (and therefore false economy), similarly a conservatory designed too large could make the project cost prohibitive. Setting out the conservatory in the garden and then using one of your existing rooms (similar in size to the proposed conservatory) would show you how useable your new space could be.'
But what size of conservatory is right for your circumstances? Here are a few things to consider:
How would you use a Conservatory?
The conservatory was traditionally used for growing plants with incidental extra space used occasionally for social activities. Over the years, this latter use has become the more popular conservatory function. With that in mind, you should consider how much time will be spent in the space and how many people are likely to regularly occupy your new room.
If you have space you may want to choose a conservatory around 10ft x 20ft to accommodate the family dining table. However, you need to be careful not to overwhelm the size of your home or garden. One way to prevent the conservatory overtaking your outside space is to apply the rule of the golden ratio.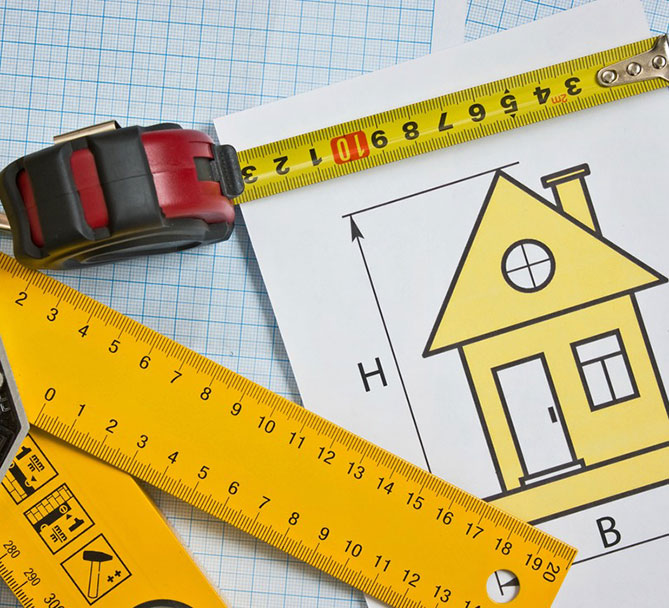 The Golden Ratio
Conservatory dimensions generally follow the proportions afforded by the Golden Ratio, as it's used by everyone from artists to architects, and is also found in nature. By applying the belief that aesthetic beauty can be achieved by adhering to a ratio of 1:1.168, we can consider the perfect size for
a conservatory
 by measuring the length of the side of the house it will be built onto.
So, if you have a house with a width of 28ft (roughly the average in Britain), the conservatory, according to the Golden Ratio, ought to have a width of 17.5ft. These dimensions give you a conservatory which looks great compared with the house it is attached to. In terms of depth, you can judge for yourself according to the size of your garden and, again, how you plan to use the space.
Anglian's Chris Northover agrees that the most important thing is to get the correct size relative to the outdoor space you have available:
'With most modern houses the overall plot is not large, design consideration should be not to overwhelm the available space usually at the rear of the house.'
Planning and Building Regulations
Smaller conservatories will not need planning permission, but if you are planning on a structure which exceeds any of the following you will have to put in an application:
More than half the size of land around the original house.
Higher than the highest part of the roof.
More than four metres in height.
For a full list of the limits and conditions visit the conservatory section of the government's
planning portal
. With regards to building regulations, most conservatories will be exempt if they have a floor area of under 30 square metres.
However, when it comes to heating the space, building regs may become an issue as Chris explains: 'If a permanent form of heating is to be fitted this would require building regulations to be included within the new conservatory spec, as a price consideration we would recommend probably a portable electric convector heater, for example.'
Conservatory Style
The size conservatory you opt for may be informed by the style you prefer. For example, a simply-designed lean to/garden room is usually long but not very deep and ideal for those who have limited outdoor space. An Edwardian conservatory, on the other hand, with its bold rectangular shape and pitched roof works better as a more sizeable structure.
Of course, choosing a reputable company to sell and construct your conservatory is also important to factor in. Phil Goult recommends a company who will be with you every step of the way:
'A Home Improvement company that has a proven track record and a company that can complete all works from foundations to finial; a one stop shop [should be chosen]. For longevity in your investment, it's also worthwhile ensuring that your conservatory is designed from a dedicated conservatory profile (not just a multiple of windows bolted together), that the conservatories are designed to meet the requirements of the BBA (British Board of Agrément - an accreditation that exceeds all British Standards) and from a company where the guarantees really do mean something. And if you can take advantage of spreading your repayments over a time period to suit your pocket; then even better.'
The Size for You
Before you order your conservatory from a reputable firm take into account how you will use the space but be careful not to overwhelm the size of your home or outdoor garden. Take some tips from our experts and apply the Golden Ratio and you'll have the conservatory which will provide you with a comfortable living space and really add value to your home.
Once you have assessed what size conservatory is right for your home browse the range on offer at
Anglian Home Improvements
.