Conservatories
have been a big part of our homes for decades now, but if your conservatory is looking a bit worse for wear and leaks are cropping up, can you replace it with another conservatory?
This is actually something we at Anglian Home Improvements do quite regularly now. We started building conservatories back in the 80s, so there's quite a few out there that are over 30 years old! Although these would've been great at the time, the window and roof technology has advanced incredibly since and now a conservatory is a room you can use all year round as they aren't too cold in the winter or too hot in the summer.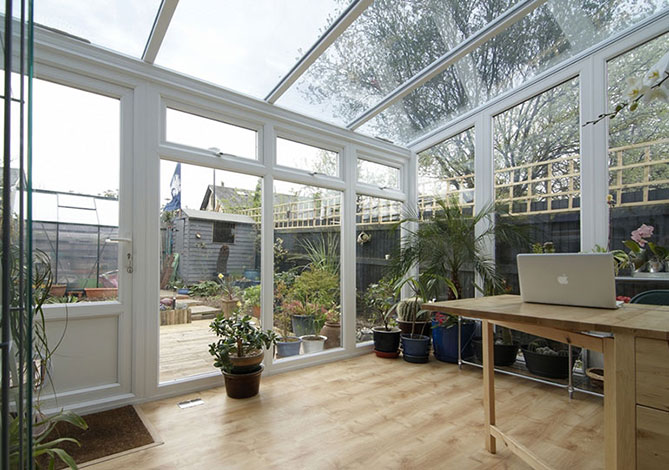 What's the process?
There are a couple of considerations to take – the condition of the base and do you want the same size conservatory or were you looking for something bigger?
If you're looking for a like for like replacement, then it should be a relatively simple process. The base is the main thing that will be assessed here to make sure it can take the weight of a new structure being placed on top of it, after it has had the old one removed.
Should you be looking for a bigger, grander conservatory that wouldn't fit on the original base then a base would have to be made up. We are unable to extend a base that is already made as it wouldn't be suitable for a larger build. 
If this is the case, the existing base would need to be removed and new foundations and a base would need to be laid. This would ensure that your lovely new conservatory stands the test of time.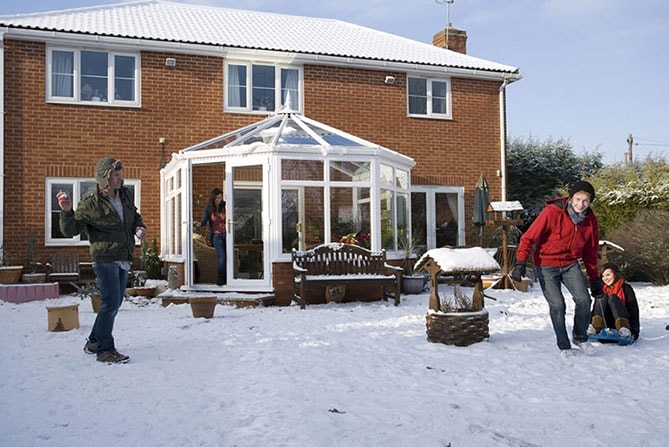 Will you need planning permission? 
This is a common question and one you won't have to worry about if you purchase with Anglian as we arrange all of the planning permission for you. However, if you're not, this would depend on whether you are replacing like for like or planning on having something bigger? Like above, if it's the latter then planning permission is likely to be required.
If you're not buying your conservatory from Anglian, it is worth checking with your local council whether or not you will need planning permission. The last thing you want to do is build a stunning new conservatory, bigger than your old one only to have to knock it down again and pay a hefty fine.
For more information about planning permission, visit our FAQs section.
As you will know, there are alternatives to a conservatory, you don't have to replace a conservatory with a conservatory. Should you be looking to replace that tired looking conservatory with a luxurious space that is bright and airy, you could extend with an orangery or an extension.
So, there you have it – you can replace a conservatory with a conservatory. There are lots of things to consider, but it is a relatively easy process if you've got the right people on the job.