April is a busy month for Anglian Home Improvements firstly with all of their door range getting an upgrade to the new Yale 3 Star Cylinder Lock, but also with the introduction of
Solid Roof Conservatories 
and
Replacement Conservatory Roofs
 to their range of home improvements.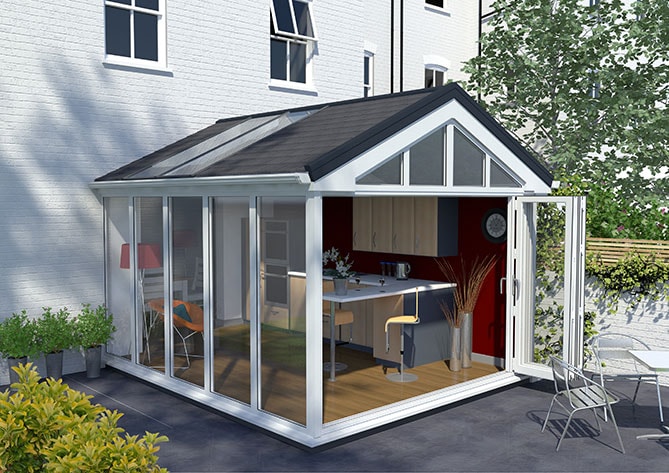 Solid Roof Conservatories
Over the years, Anglian have often been asked whether they can replace a conservatory roof with tiles – well now they can! The new Solid Roof Conservatory is a lightweight structure, available with roof windows or contemporary glazing, so you if you weren't sure if you wanted an extension or conservatory, you can have the best of both worlds with this new product.
Anglian offer two different styles of Solid Roof Conservatories: Contemporary or Traditional. Traditional uses modern replica tiles to create a simple and elegant tiled roof and is available on newly built conservatories only. The Contemporary style can incorporate glazing into the roof with the tiles, available on any conservatory, old or new, Anglian or non-Anglian. 
The Contemporary style gives you the option to have extra light flow through the roof, but if you're concerned it will get too hot through these roof windows, you can have our Solaroof glass used here to prevent too much heat entering, furniture fading and reflect heat.
Related: How to make a Roman Blind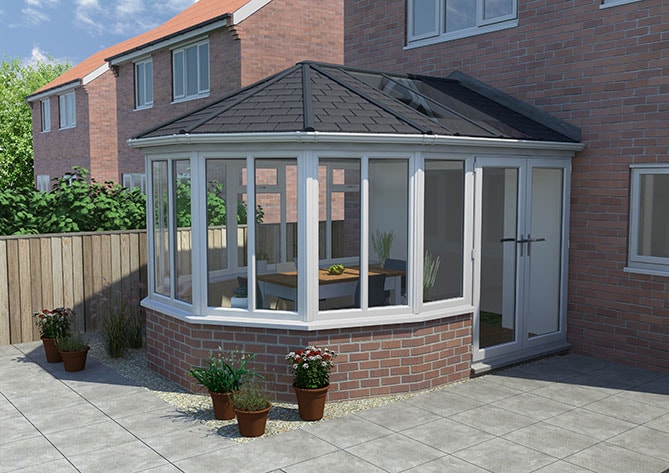 The Contemporary Tiled Roof solution is a similar weight to our glass roof conservatories, which makes it ideal for replacing existing polycarbonate or glass roof conservatories. It also means you don't need to build a brand new extension as it doesn't need substantial structural support.
A solid roof, means better insulation, so if you're looking to insulate your conservatory roof this may be the best option – the Contemporary roof is Building regulations compliant and 15 times more thermally efficient than older polycarbonate or clear glass roofs. 
With the slate effect tiles available in Carbon Grey, Terra Brick (Red) or Harvest Brown and varied styles of roof, Anglian can offer a personalised Solid or replacement conservatory roof that will complement your home. To top it off, Anglian are so confident in the new product, it comes with a 10 year guarantee!
Anglian's Head of Product Development, Tom Allen is pleased with the new products, "We're excited to add Solid Roof Conservatories and Replacement Conservatory Roofs to our portfolio. We've got a high performing solid conservatory roof that gives customers the benefits of a conservatory, while being able to choose a solid roof. It's also flexible enough to use roof glazing where the customer wants it!"
He continued, "This now means we have a complete offering, so if you want a new conservatory from scratch, need to replace a failing or ageing conservatory or just want to replace or upgrade the roof, we have a product for you."