Traditional Bathroom Window Styles
Timeless and classic, you can't go wrong with a traditional bathroom.
Traditional bathrooms are decorated in warm and cosy colours with wooden and gold accents. The bathroom window is usually the smallest part of the room, which makes dressing the window in a traditional style a difficult job.
Don't worry though - there are many things you can do to achieve a traditional window look. Keep the area neat and tidy and choose window frames in cream or white. Although clear windows are popular and effective, you could opt for patterned or coloured glass for a fun spin on the traditional style instead.
Still stuck for ideas? This guide will help you with everything you need to create a traditional bathroom window.
Bathroom shutters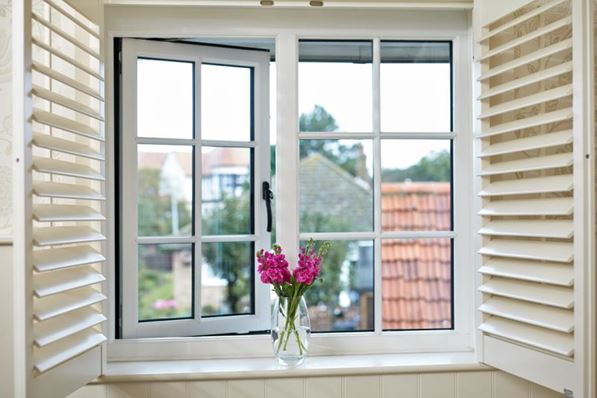 Bathroom shutters are a practical and popular alternative to blinds. They are a solid window covering made up of horizontal and vertical wood effect slats. Bathroom shutters offer complete privacy when shut, and when open allow light into the space. Bathroom shutters are sleek and tidy. For a traditional look make sure you choose off-white or cream shutters which will look stylish, warm and homely. What's more, due to their wood effect material, bathroom shutters are hard wearing, easy to clean and don't absorb moisture, so they won't spoil or damage in the hot and wet bathroom temperatures.
Window netting
If you'd like to create a truly traditional look, incorporate lace netting in your bathroom window. Lace is a delicate, pretty and truly timeless material that looks wonderful in bathrooms. Window nettings are placed across the whole window frame, which blocks out the view from the outside and allows for a well needed element of privacy that's vital in a bathroom! Why not add a pair of curtains over the netting too? A pair of lined curtains can introduce some colour and style to the room, whilst allowing for even more privacy from the outside.
Choose a blind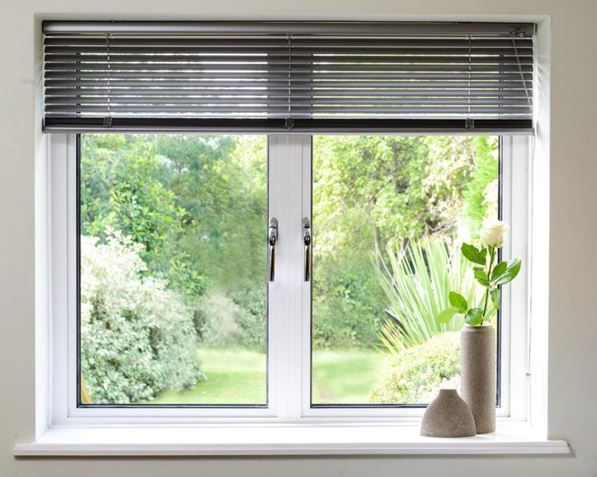 Bathroom blinds are a wonderful choice for traditional bathrooms. Roman blinds comprise of a pull down of solid fabric and they can completely transform your window-space. They can be easily customisable with a number of fabrics and patterns, so for a traditional look opt for a block colour design or even a striped, dotty or floral pattern in light neutral shades. If you are choosing a fabric blind, it's advisable to get them lined with a PVC coating to ensure the fabric won't get damp and ruined. Wooden blinds are the perfect choice for traditional décor, as they are simple, elegant and look brilliant set against neutral, warm shades. They won't detract from the overall look of the rest of the room, and they can be easily adjusted to allow or block out as much light and privacy as you need. When choosing a wooden blind for your bathroom it's important not to choose actual wood as it would spoil in the wet, bathroom environment. Instead, opt for wood effect blinds as they look the same but are more hard-wearing in wet conditions.
Curtains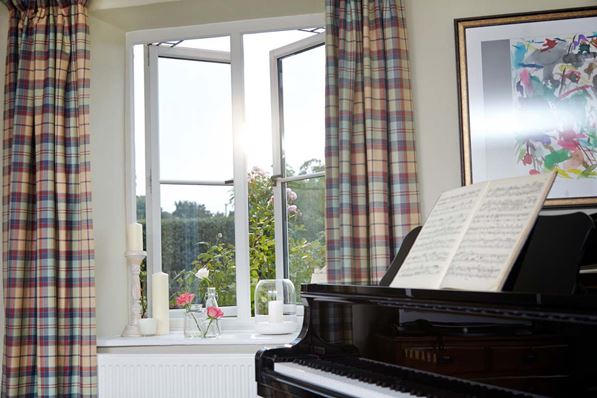 Curtains may not be the most conventional choice for a bathroom, but they are a popular and effective choice in traditional décor. Café curtains are a wonderful choice for traditional bathrooms. They can add elegance and femininity to any bathroom, especially when made in warm colours such as gold, cream and pale yellow. Tie them back with a bow for an extra traditional element. Café curtains are placed across the bottom half of the window, so your privacy is still shielded but the top part is exposed to allow plenty of sunlight to come through into the space. You could even add a Roman or roller blind underneath if you want extra privacy — ideal if your bathroom looks out onto a busy road or residential area.
Valances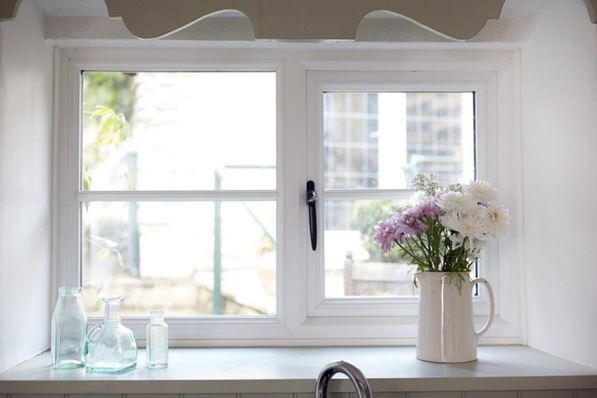 The opposite of café curtains - valances sit at the top of your window and are the perfect finishing touch to any traditional bathroom. Valances are easily available in a variety of patterns and fabrics to ensure there's one that perfectly fits the look and feel of your bathroom. For a traditional look, choose a valance in cream or golden beige, or a valance with a light floral or frilly pattern will also look wonderful and help to create a real feature point of your bathroom window. Just be sure to avoid any bold, garish colours or designs.
Make the most out of your windowsill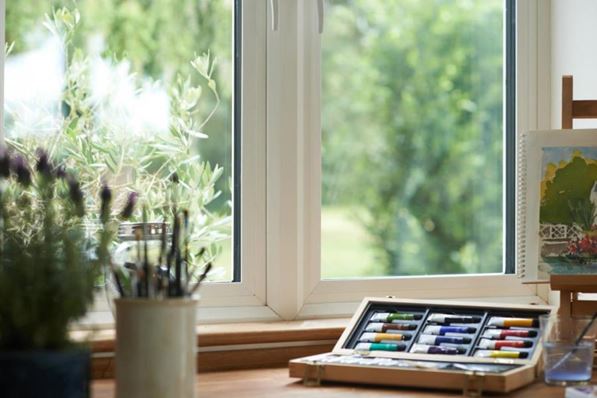 Once you've put up the blind, shutter or curtain, you mustn't stop there! Adding a few finishing touches to your bathroom windowsill will really help tie the room together and contribute to a completely traditional and elegant look. Flowers such as orchids and peace lilies will not wilt or spoil in hot bathroom conditions and will add a homely and pretty final touch to your bathroom windowsill. If flowers aren't your thing but you'd like to introduce a natural element to the room, plants such as aloe vera or bamboo are less high maintenance but will still help to create a welcoming and calming space. Alternatively, stacking fresh, neatly folded towels on the windowsill will make the space look homely and cosy, or why not incorporate a decorative glass tray of your favourite toiletries, photos, antiques and perfumes? This will really help to create a comforting feel that is so popular in traditional homes.
Use light effectively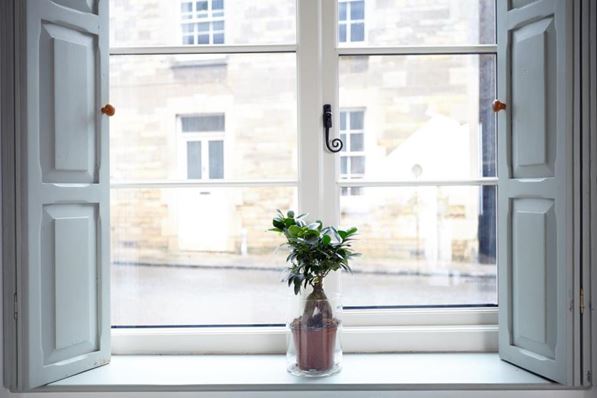 Light is often forgotten about when decorating your bathroom, but light is a simple and effective way of creating a relaxing and calming atmosphere. A selection of scented candles on the windowsill will really help to achieve a cosy ambience, whilst a stand-alone lamp stood next to the window will prevent you from having to use harsh, main lighting in the bathroom.
If you're still stuck on how to dress your perfect bathroom window, read our guide here.