Modern Bathroom Window Styles
Contemporary bathrooms are a popular choice of style for all ages. Simple and stylish, the key to creating a contemporary bathroom is minimalism, neutral colours with an occasional pop of colour and large, floor-to-ceiling windows.
There are many different styles that can be considered as contemporary, so whether you're looking for something industrial, modern, minimal or designer, this guide will help you achieve your perfect contemporary bathroom window.
Make a statement with industrial bathrooms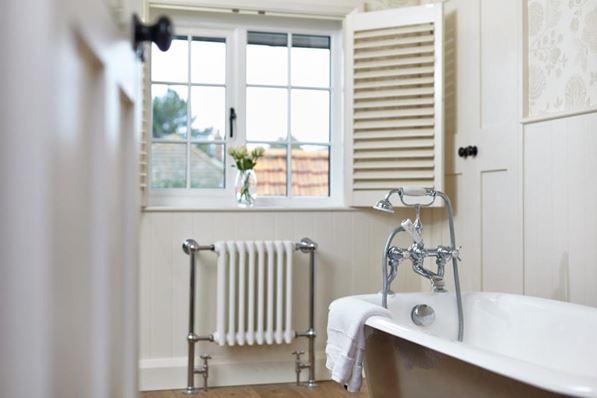 The industrial interior trend is quickly gaining in popularity for homeowners looking for cool, contemporary style. The trend draws inspiration from old factories and industrial spaces, with plenty of exposed brick, pipes, ducts, metal and copper. The key to an industrial bathroom window is to keep it as minimal as possible. Choose aluminium frames in dark grey for a truly industrial look that will fit in perfectly with the existing decor. Alternatively, white frames will still work well in industrial bathrooms, and look modern, clean and contemporary.
Keep it simple with minimalist features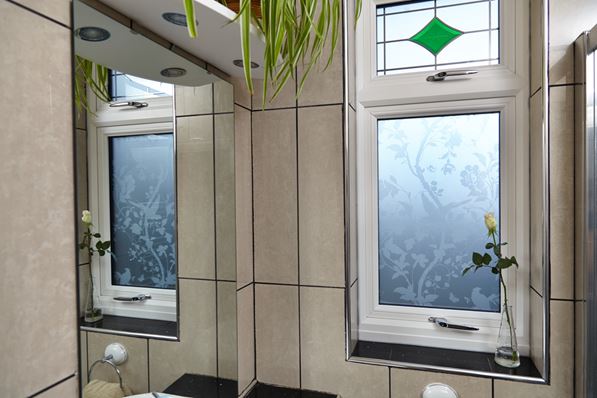 Minimalism is very important in modern bathrooms, and you should try to keep the space as bare as possible. Stay clear of any bold colours or patterns, and opt for whites, slate greys and dark blues instead. When dressing the window, try not to over decorate. One or two decorations on the windowsill is fine, but more than that and you'll lose the minimal, contemporary feel. Succulents or house plants will look great in a modern bathroom window or incorporate a fancy-looking scented candle or toiletries for a touch of luxury.
Blinds for a modern bathroom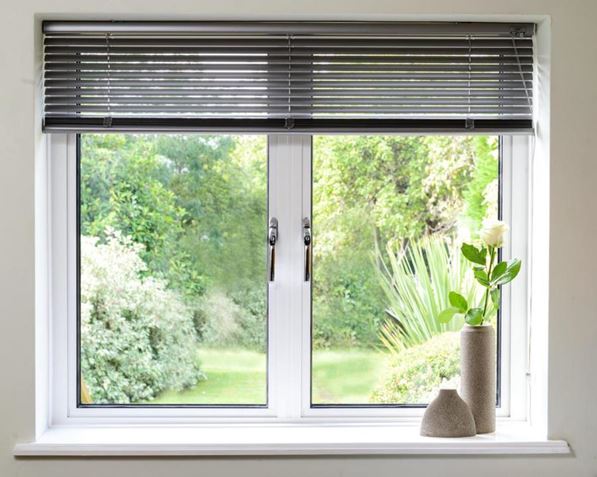 Bare windows without blinds or curtains perfectly fit modern interior style, but with a bathroom you may want an element of privacy. If you'd like a bathroom blind, choose a roller blind in a block, neutral colour. They are simple and fuss-free, offering you the privacy you need when drawn, but can be rolled up to keep your window bare and in-fitting with modern style. Although bathroom blinds are a better option than curtains for a modern bathroom, curtains can still be used effectively. Choose curtains in simple, block colours and flowy fabrics to emulate modern style. Pay attention to the fabrics you use as some won't absorb moisture well and may get damp quickly. The key to avoid this is to either line your curtains or blind with a PVC coating, or keep your windows open and your bathroom well ventilated to ensure they have a chance to air out.
Take a look here for a guide on how to dress your bathroom window to suit your need and preferred style.