Welcome to the Conservatories Clinic
Helping conservatory owners diagnose common problems with existing installations
Why is my conservatory cold?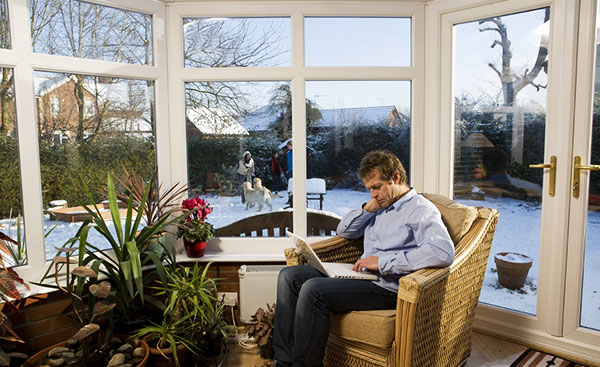 It's a fact that conservatories can be quite cold in the winter but there could be other reasons why it's feeling a little on the chilly side. Check all windows and external doors to make sure they're closed properly and that there aren't any gaps where cold air could find its way in. It could just be that your conservatory is getting old and is less efficient at keeping the cold air out and therefore needs a revamp. Anglian's technology has advanced greatly in the last 10 years and they are now much more efficient.
If it's still feeling cold then there are various things you can do to make them warmer. Installing underfloor heating is one of the most effective ways of raising the temperature and is cost efficient in the long term. You can also install radiators and blinds to help keep your conservatory warmer. Anglian conservatories are designed to keep in as much warmth during the winter as possible thanks to special seal units in the windows that reduce the amount of heat lost through them.
If you still have any additional questions or would like more information, speak to a member of our team today.