Welcome to the Conservatories Clinic
Helping conservatory owners diagnose common problems with existing installations
How to keep my conservatory cool in the summer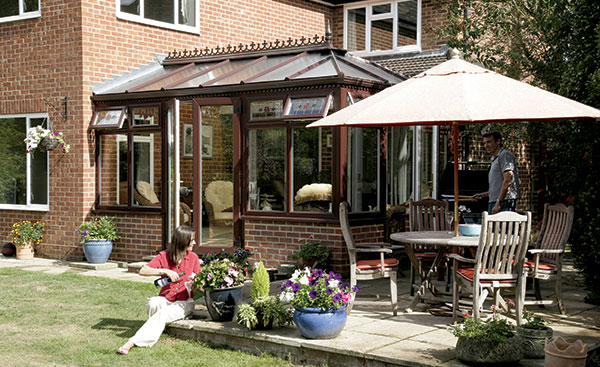 In the summer, particularly during a heat wave, your conservatory may become very warm. However, there are steps you can take to reduce the temperature.

The obvious answer is to improve ventilation in the room by opening doors and windows to let fresh air into the room.

The Anglian Solaroof is something that can be installed at the same time as the conservatory itself and blocks out 75% of the sun's heat.

Whilst blinds can be used to keep warm air in during the winter, they can also be used during the summer to keep heat out. Blinds can be used to create nice, cool areas of shade in your conservatory so you can still enjoy the warmer weather. We recommend using Thomas Sanderson blinds whose fitters are trained in installing them on Anglian conservatories, whilst all Anglian customers will receive £300 off Thomas Sanderson orders.

Solar film can also be fitted to windows to block out heat and UV rays although it does tint the windows slightly.

One of the most effective ways to keep your conservatory cool is to install air conditioning, although this is also potentially the most expensive option too, both in terms of installation and running costs.
If you still have any additional questions or would like more information, speak to a member of our team today.