Welcome to the Conservatories Clinic
Helping conservatory owners diagnose common problems with existing installations
How to clean a conservatory roof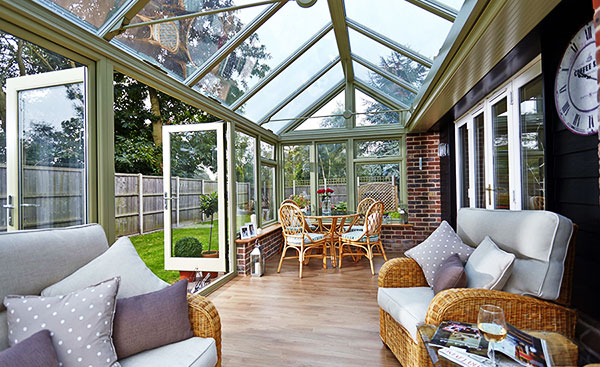 To clean your conservatory roof, try the following:
Begin by washing off common things like moss or algae manually before getting the rest off with a pressure washer.

Use a telescopic brush that can extend and bend to help with harder-to-reach areas.

Use warm soapy water to wipe down wooden or uPVC frames.

Once wooden frames have dried, treat them with oil for protection and to bring out the grain.

After a while, it's only natural for moss and algae to build up on your conservatory's roof, particularly during the winter months when the weather is damper – that's why you'll want to ensure you give your conservatory regular cleanings, so that it can last you for many years to come. It's also important to remember that to prolong your conservatory's life, don't use abrasive chemicals to wipe down wood or uPVC frames.
If you still have any additional questions or would like more information, speak to a member of our team today.