Welcome to the Conservatories Clinic
Helping conservatory owners diagnose common problems with existing installations
Why is my conservatory mouldy, damp or have condensation?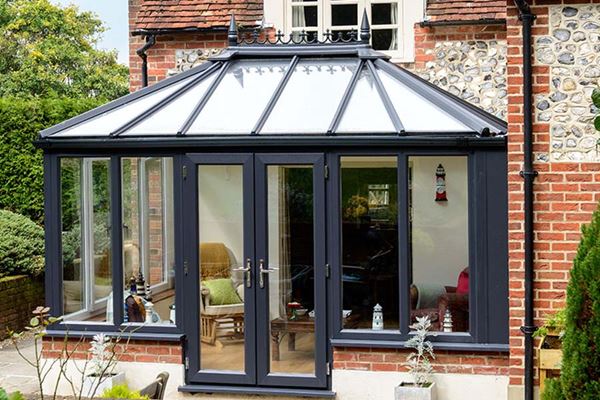 Mould or damp in your conservatory isn't ideal as it can cause damage to fabrics as well as be detrimental to your health. Mould is caused by moisture in the air which often forms as condensation on windows and other surfaces. This can be caused by poor ventilation in the conservatory or a significant difference in temperature between that in the conservatory and outside or in adjacent rooms. To prevent mould or damp in your conservatory you need to improve the airflow and maintain an even temperature to reduce the amount of condensation.

Having a conservatory with double glazing will help reduce condensation and moisture considerably. The inner pane is considerably warmer than the outer pane which acts as a heat barrier, thus reducing the likelihood of condensation forming. You can also use a dehumidifier to control the amount of moisture in the room. Understanding how condensation occurs and common household habits and items that can contribute to it will help you find a cure.
If your conservatory is damp, this will in turn lead to mould and condensation, so it's best to try and find the cause. Once located, find a remedy or repair that will stop the dampness – this could be mastic if there's a leak around a join of a window or roof. If this doesn't stop the mould and condensation or you can't find the cause, there may be an underlying issue, which should be discussed with a professional.
All of Anglian's conservatories abide by
building regulations in terms of ventilation
through the use of opening windows, trickle ventilation or ventilation eaves. Condensation and damp could be more of an issue in southerly-facing conservatories due to the amount of sunlight it receives, and therefore the amount of ventilation required differs depending on the orientation of the conservatory.
If you still have any additional questions or would like more information, speak to a member of our team today.