Welcome to the Doors Clinic
Helping diagnose common problems with existing door installations
My porch is leaking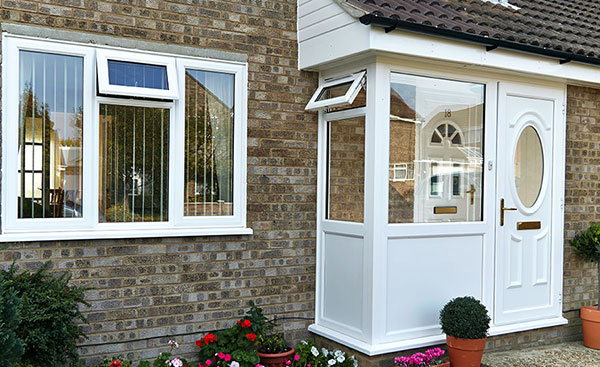 Adding a porch to your home is a great way to increase the space in your home, but with any new exterior building work there's a possibility of a leak occurring. If you notice your porch is beginning to leak, get in touch with us today.
Find the source
If possible, spend a little time figuring out where the leak is coming from. If it's the door to your porch that's presenting the problem, take a look at our page on leaking doors for advice on what might be causing it to let water in.
If you're unsure where the water is coming from, get in touch with us today. At Anglian, we're always on hand to ensure our customers are completely happy with our products, which is why it's so important to us that in the unfortunate occurrence of a leak or break, our engineers attend your home as quickly as possible.
If you have any other queries regarding our porches, take a look at our frequently asked questions page, or simply give us a call. To view our full range of porches, take a look here.