Welcome to the Doors Clinic
Helping diagnose common problems with existing door installations
My door is draughty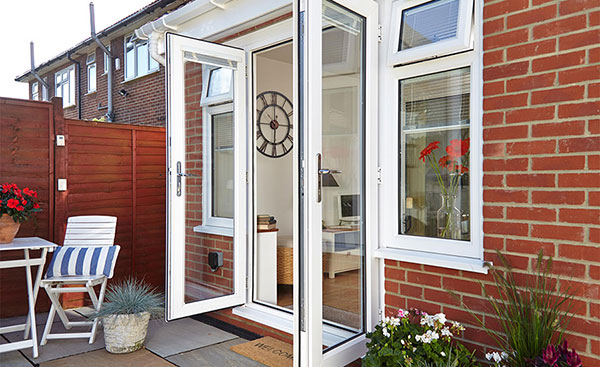 A draughty door can be very annoying, but it doesn't just affect your comfort – it can affect the security of your home too. If you notice a slight breeze coming through your door, it's likely that it isn't closing properly, affecting not just the door's security but your home's energy efficiency too.
Just like double glazing, a properly sealed door helps to keep the heat in your home. When heat escapes - be that through a broken seal or a crack - it can affect your home's energy efficiency and mean you're spending money on heat that's escaping your home. You can find out more about the energy efficiency of our double and triple glazed windows here.
If your door is draughty, it might be that there's something obstructing it, stopping it from closing properly. Take a look at our page, 'My door won't close properly' to find out how to fix it.
If you would like further advice on why your door might be draughty, please get in touch with us. At Anglian, our doors are made to measure for a perfect fit. If you feel your door has been poorly fitted it may be that your door supplier did not comply with industry standards. At Anglian, every door meets or exceeds all industry standards. We're based throughout the UK, so our engineers are readily available to attend to your property.


Take a look at our frequently asked questions page for more information and advice, or simply give us a call today!