Welcome to the Doors Clinic
Helping diagnose common problems with existing door installations
My door is leaking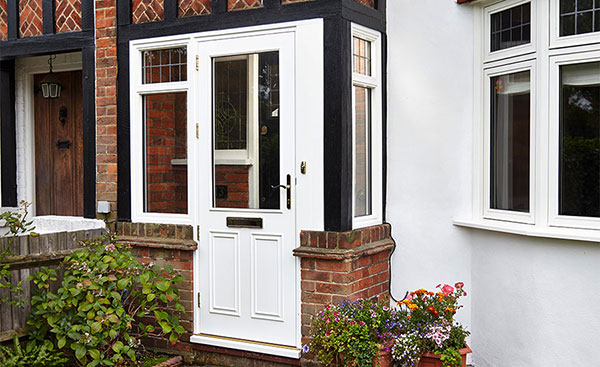 All Anglian doors are fitted to a top-quality standard. They're designed to be safe, secure and watertight, so if you notice your door is letting in water, it's likely that there's a fault.
Identify the problem
The first thing to do is to inspect your door to see if you can trace where the leak is coming from. If you look on the bottom edge of the frame, you'll see two drainage areas - the leak may be caused by these being blocked, so take a look and clear out anything that might be obstructing them. It's a good idea to give these a clean regardless of whether or not you can see any debris to ensure they're working properly.
If the drainage is clear, it could be due to the rubber seals around the edge of the door not sealing properly. If they're old, they could be worn and need replacing. If they're new, they've possibly come out of place and can be pushed back into place.
Next steps
If after inspecting your door, you still can't source the leak, get in touch with us at Anglian. Our engineers will be more than happy to attend your home to get to the bottom of the problem. We are based throughout the UK, so a speedy repair is our priority.
If you discover a crack in your door, take a look at our page on what to do about it here. You might also find our frequently asked questions page regarding our doors to be of use. As always, should you have any queries, please don't hesitate to get in touch.