Welcome to the Doors Clinic
Helping diagnose common problems with existing door installations
There's condensation in the glass door panels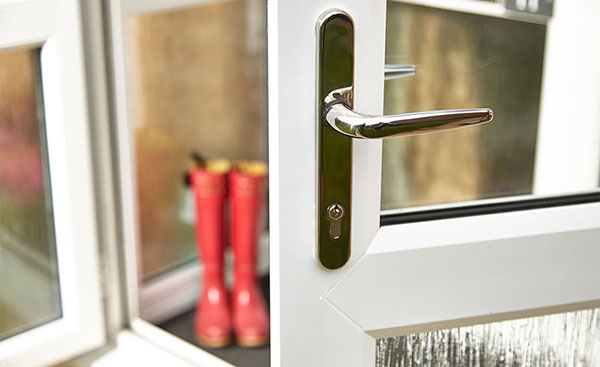 Glass panels in exterior doors are an excellent way to let light into your home, which is why it can be disappointing when one starts to mist or show condensation. Anglian windows are all doubled or triple glazed sealed units filled with argon gas to prevent this from happening, but occasionally a fault can occur with the sealing that allows condensation to form.
Inside the panels
If you're noticing condensation inside the glass panels, get in touch with Anglian today to arrange for an engineer to address the problem. The condensation may have occurred due to a fault in the seal, or if the window panels are particularly old. Older window panels can lose their seals, but are easily replaced to prevent the problem from recurring.
Outer panels
Condensation can also occur on the outer glass panels. If this occurs on the pane of glass inside your home, fortunately, this doesn't have anything to do with the seal of your windows, and can be solved with a little ventilation. Simply make sure more air is circulated around your home to help prevent condensation from forming.
Condensation can form the external pane too. This is actually a sign that the window is very energy efficient as little heat is transferring through the panes of glass to the external pane.
For more information on condensation on your windows, take a look at our guide to preventing it. For other common queries with your Anglian doors, take a look at our frequently asked questions page, or simply get in touch with us today.