A guide to
Home Renovation
How To Create Scandi Windows Throughout Your Home
Scandinavian style is a popular interior choice for many contemporary homes. The key to Scandi style windows is simplicity and minimalism, with natural elements and plenty of light. Read this guide to help create Scandi style windows in your home.
Window Colour Schemes and Style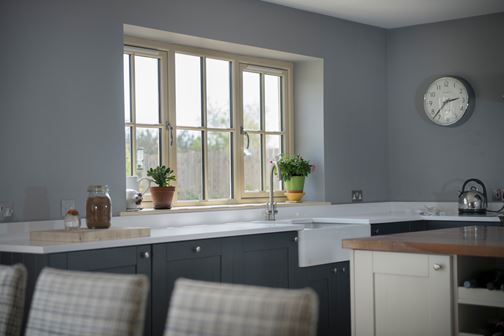 From Casement to Flush, any style of window will work for Scandinavian style. Keep the window frame in white, black or dark grey, and choose Aluminium frames if possible as these match the style best.
Avoid any bright patterns or loud colours in your window and opt for whites, greys and dark blues. If you do wish to add a pop of colour, dusky pinks or teals will add a modern twist on Scandi style.
Curtains or Blinds for a Scandi Home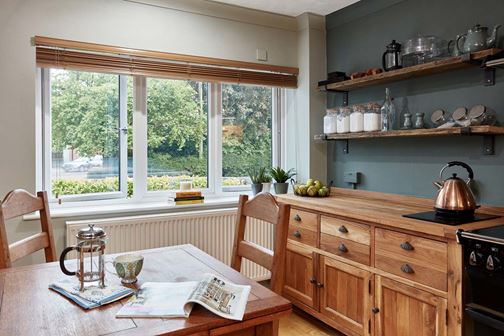 Many Scandinavian interiors have bare windows without curtains or blinds, as this allows plenty of light into the room – the key to Scandinavian countries who only have a few hours of daylight in the winter months!
But for practicality, wooden style Venetian blinds will match Scandi style interior and allow you to control the amount of light let into the room. These will work in all rooms across the home.
For bedrooms or living rooms curtains are a more popular option for many people. Choose floor length, panel curtains in white or grey for optimum Scandi style.
Window Dressings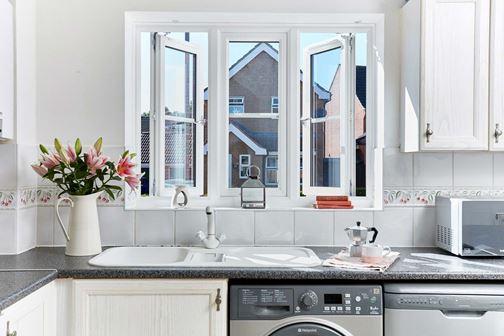 For true Scandi style, the key is to keep your window dressings as minimal, clean and clutter free as possible.
Plants, botanicals and succulents placed on the windowsill or hung up beside it will look great or add copper accents or geometric decorations to the space instead.
Candles are also a must in Scandi style. Many Scandinavian homes and businesses light candles through the day and night, so add a few simple, scented candles to the space to emulate this
With Scandinavian interiors, the key is to keep everything light and minimal. Avoid any bright, garish colours and don't over clutter. Keep it simple, natural and clean and you'll be on the right track.
Jane Crick, Owner and Designer of Portobello Interiors, advises on how to achieve Scandinavian style in your home: "For a Scandi look you'd be looking to use slimline aluminium frames with an anthracite colour palette. Window dressings should be minimal, voiles or wave style curtains which stack back neatly are best. Think clean, straight lines."