Window Materials and Colours
Perfect materials and colours
Choosing materials for double and triple-glazed windows
Choosing a colour for your windows
When it comes to choosing new windows, there are plenty of decisions to be made. Once you've settled on a style - perhaps a classic casement design or an elegant sash window - you have two more design choices to consider.
Perfect materials and colours
Selecting the perfect material and colour for your window frame can completely transform your home's overall aesthetic. Style and material often go hand in hand, and uPVC, wooden and aluminium windows are available to complement any home.
Meanwhile, a classic white window frame isn't for everyone. That's why those materials come in a selection of colours, including woodgrain finishes and on-trend hues.
Choosing materials for double and triple-glazed windows
We use the very latest in material and manufacturing technology to create our windows. Each material may be different, but all three window types (uPVC, wood and aluminium) share exceptional style and durability.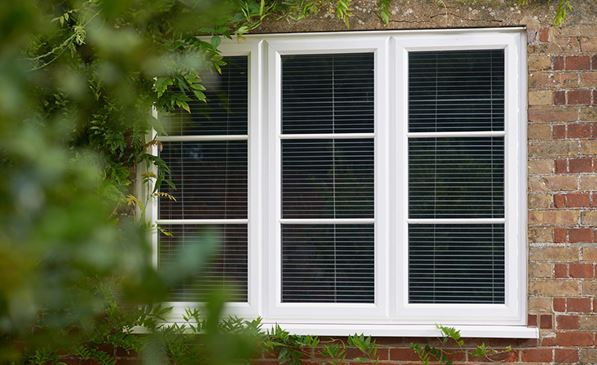 uPVC Windows
uPVC windows are highly popular and are robust and durable. A multi-chambered construction with strengthened, welded joints ensures this, while security features such as shoot bolt locks and excluder devices can easily be added for peace of mind.
Exceptionally low maintenance, uPVC windows don't fade, rust or rot. They're A-rated when it comes to energy efficiency too - promising to keep your home warmer while helping to cut down those energy bills.
If you're looking for a modern, cost-effective, no-fuss material, our uPVC windows will work wonderfully in your home. The material looks clean and modern, and is available in a wide range of colours, finishes and window styles. If you want to visualise your home with new double-glazed windows, try our easy-to-used Visualiser tool.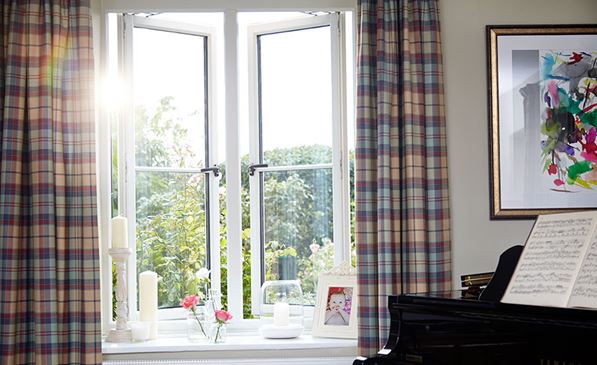 Wooden Windows
Wooden windows are a timeless choice for the home. They're perfect for listed buildings and quaint cottages, but the material can also suit modern homes too - particularly an anthracite grey wooden style.
Using only high-quality wood, modern technology means new wooden frames aid security and increase energy efficiency while maintaining their traditional charm. Durable hardwood and laminated softwood promise strength and the natural material is also resistant to warping and shrinking.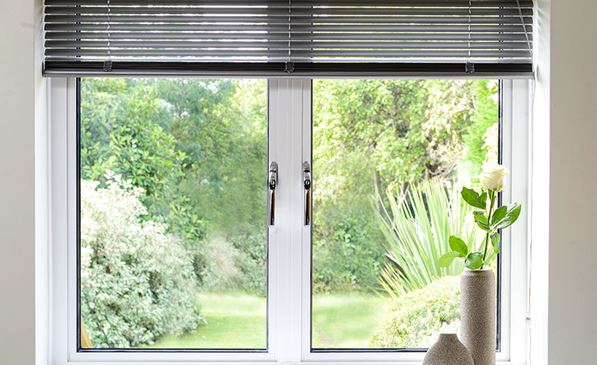 Aluminium Windows
A contemporary, cutting-edge material, aluminium alloy coated in polyester powder is used to create our aluminium windows. This specialised polyester powder provides the frames with a fresh, 'just-painted' look that withstands the test of time. Preventing corrosion and enhancing durability too, aluminium windows are as strong as they are sleek and can be a highly cost-effective option for homeowners.
Aluminium frames do not warp - even in extreme weather - and with shoot bolt locks, key locking handles and toughed glass installed they help to keep the home secure and warm. With over 200 colours of aluminium frame available, they give your home a chance to be truly unique. To learn more, click here.
Choosing a colour for your windows
A focal point in any home, the colour of your window frame is just as important as the window's style and material.
For uPVC, choose from plain or realistic woodgrain finishes. Available in white, grey, cream and on-trend sage green, there'll be a hue to suit any interior style.
Natural wooden shades range from light oak to darker woodgrain finishes and there are hundreds of colours to choose from with aluminium windows.
You don't have to just stick with one colour either. Select a dual-colour option and enjoy a white frame on the inside, and an alternative colour for your window's exterior. To discover more about our coloured window frames, take a look at our detailed range here.