Welcome to the Windows FAQ & Resources Section
Let us help you with all of your window questions and find the perfect addition to your home.
Compare & Contrast
If you're unsure on which style or type of window you need, or what energy rating is available in what style, we've given you a clear explanation of the differences between them all, hoping to make your decision making much easier.
Which are most secure - uPVC, wooden or aluminium windows?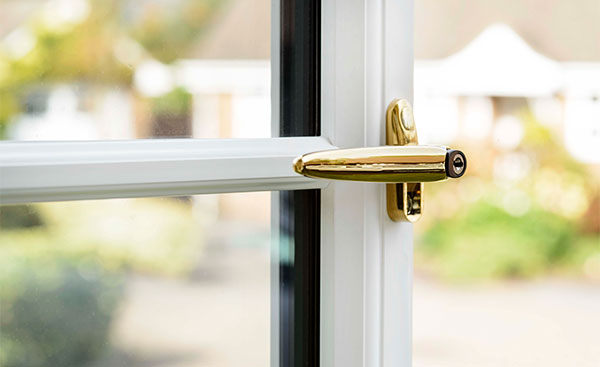 By its nature, both double and triple glazing offers greater security due to the added strength of extra panes of glass. For windows that open, all windows come with locks that are rigorously tested to ensure they are fit for purpose. Casement, tilt and turn and sliding sash windows are Secured by Design accredited.
All of our timber windows are sustainably sourced and pressure-preserved to prevent any water ingress, rot and provide extra security. If you choose our Forest Stewardship Partnership Council redwood, it is laminated and finger-joint to make it stronger. Alternatively, hardwood is naturally resistant to shrinkage and warping.
Is triple glazing better than double glazing?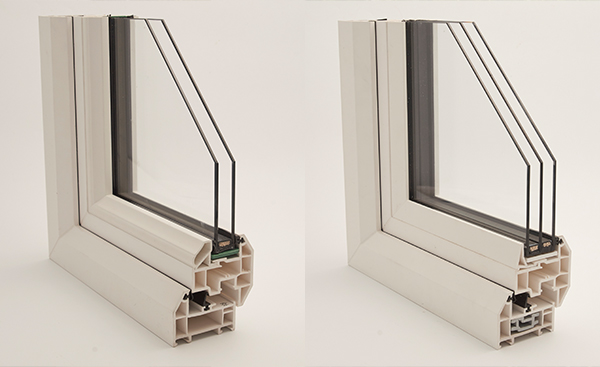 Triple glazing is better in terms of U value - less than 1.0Wh/m2.k – so less heat is escaping through your windows. The acoustic performance of triple glazing is also better than standard double glazing with the extra pane of glass providing more sound insulation.
Due to its robustness, the window is stronger, providing extra security. With its A++ window energy rating it is the best window we've ever made!
Although it is our best performing window for retaining heat, it can be paired up with our A+ rated double glazing to increase the energy efficiency of your home further. A+ double glazing harnesses more of the sun's energy than triple glazing - this is why we recommend pairing A++ triple glazing with our A+ double glazing.
Read more about
Window Energy Ratings
.
Double glazing vs triple glazing
Double glazing is a staple in British homes, but could you in fact benefit from triple glazing instead? Triple glazing differs from double in various areas and, depending on the room in your house or where you live, might be more beneficial. Here at Anglian, we're experts in both double and triple glazing, but which is right for you?
Double glazing
Available in both A-rated and A+-rated
A-rated offers great all-round performance
A+ is the best for harvesting the sun's free energy as it's the perfect balance of thermal transmittance, solar factor and air leakage
U-value of 1.4Wh/m2.K
Keep out noise
Strong, ensuring high level of security
Cheaper than triple glazing
Available in a range of window styles and colours
Triple glazing
A++ rated
Better acoustic performance for keeping out noise
The extra pane means triple glazing is best for retaining heat in the home
Improved U-value of 0.9Wh/m2.K
Ideal for north-facing windows
Stronger, ensuring higher level of security
More expensive than double glazing
Available in a range of window styles and colours
Triple glazing isn't always the best option, and sometimes you might be better off sticking with your current double glazing or opting for new, more energy-efficient double glazing. If you're struggling with noise or are feeling the cold, however, then switching to triple might be a wise move as its extra pane of glass helps to retain heat and block out unwanted noise.
Learn more about triple glazing.
Secondary vs double glazing
Here at Anglian, we would always recommend opting for double glazing if your property allows. However, not all buildings are able to have double glazing installed (see planning permission section) and in these cases, secondary glazing is the next best thing.
Secondary glazing is a second window fitted on the inside of your current window made from sturdy extruded aluminium alloy sections and 4mm thick glass.
Secondary glazing still provides improved heat retention, noise reduction and added security compared to single glazed windows, so if you are unable to install double or triple glazing, then secondary glazing is still an excellent option.
We are experts in secondary glazing as well as double glazing. In fact, it was the first product we sold 50 years ago, so we know what we're talking about.
Read more about secondary glazing.
Wooden vs. UPVC window frames
While UPVC frames are the most predominant material, wooden frames continue to retain their popularity and may actually be more suited for certain properties. Whether you opt for wooden or UPVC is largely a personal preference, but if you're unsure which to go for, here are some key details:
Wooden window frames
The appeal of the natural beauty of real wood
All wood sustainably sourced
Both softwood and hardwood are available
Softwood is laminated and finger jointed for great stability
Hardwood is extremely resistant to warping and shrinking
Wooden frames often last longer than UPVC but require a little more maintenance
Usually more expensive than UPVC
UPVC window frames
Easier to maintain and clean
Usually cheaper than wooden frames
Available in different coloured frames
Available in 'Tilt and Turn' style
Often slightly more energy efficient than wooden frames
Triple glazing only available with UPVC
For older, period properties (that aren't listed) you may prefer the natural aesthetic of wooden frames to retain the authenticity of the house. UPVC is often the more cost-efficient choice, both in terms of initial cost and energy efficiency, which is a major reason for their popularity.
There tends to be a little more choice with UPVC in terms of the types of windows available, such as triple glazing, but wooden can lost longer if maintained properly.
Learn more about UPVC windows and wooden window frames.