Just as your windows pose a threat to your home's security, efficiency and style, so too do your doors. So whether you're simply looking to update your traditional wooden door or an outdated uPVC product, a replacement door could go a long way in keeping you both safe and warm.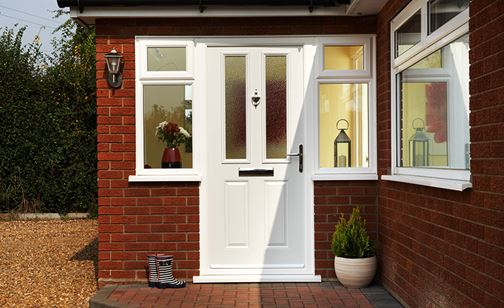 Choosing a door with double glazing – separated by a cavity – is a great way of insulating your home. And with better insulation comes lower energy bills – which is something we could all benefit from whenever winter strikes.
Due to the outdated technology that features in old doors, it isn't uncommon to feel the pinch from outside drafts. With a new uPVC door, complete with a multi-locking system, these drafts will be eradicated – which should save you from reaching for that blanket anytime soon.
Reduce Noise Pollution
Thanks to the aforementioned locking system and extra layer of insulation that comes with a replacement door, the noises from outside your home can be substantially reduced – which is perfect if you live on a busy street or a main road.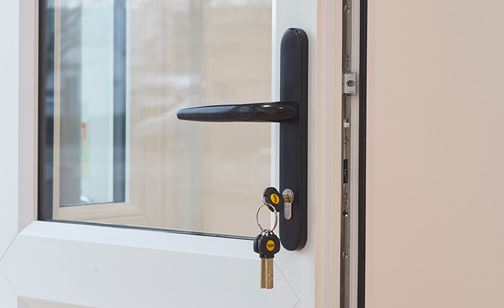 Your home's windows and doors are two of its most vulnerable areas, so it's worth investing in a product that will help to deter any potential threats.
Complete with a double glazed window and advanced locking system, a replacement uPVC door is a great way of beefing up your home's security and can go a long way in keeping you and your family safe.
Modernising
When it comes to modernising your home, it's amazing how much of a difference even the slightest change can make. Combining all the benefits of a double glazed door – such as improved efficiency, style and security – by changing your doors, you'll be stunned at how much better your home will look.
Boost Your Sale Potential
When you consider all the positive effects that replacing your home's doors can have, it's hardly surprising that its value can increase as a result. As well as all the benefits of keeping your home warmer and reducing unwanted noise, you'll be able to improve your existing curb appeal – which is great if you're thinking of moving anytime in the future.
If you're considering replacement doors, take a look at the benefits of buying replacement doors with Anglian.