Welcome to the Conservatories FAQ & Resources Section
Let us answer all your questions around designing and building your dream conservatory
Planning Permission & Process
The planning permission process can seem daunting but it does not need to be. Anglian Home Improvements helps more customers than any other business in the UK each year, processing thousands of successful applications year. Below are some of the most common questions, if you have anymore please don't hesitate to ask.
If you still have any additional questions after you've had a read, or would like more information, speak to a member of our team today.
Planning permission in Scotland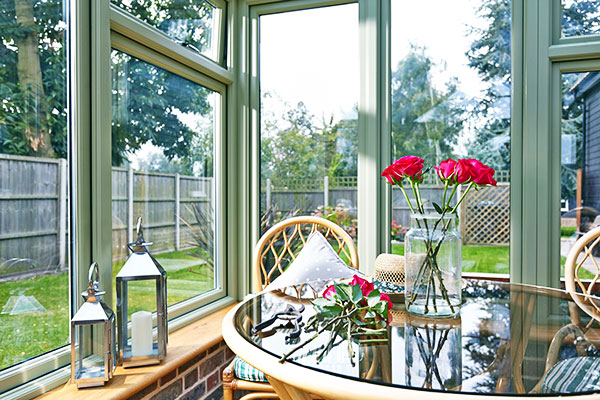 Planning permission in Scotland is different from that of England and Wales. In Scotland you will require a building warrant before commencing any work, even if planning permission is not required. Planning permission is not needed in Scotland if your conservatory meets the following criteria. Our team will take care of the planning permission to save you the hassle.
How Close To A Boundary Can You Build A Conservatory?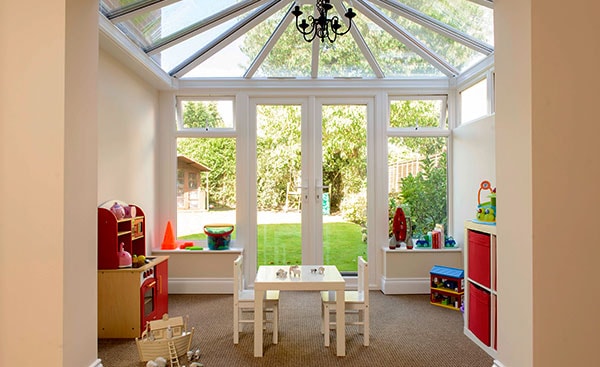 If a conservatory is within two metres of a boundary its eaves can only have a height up to three metres. Other considerations are detailed in the Party Wall Act 1996.
Do you need planning permission to build a conservatory?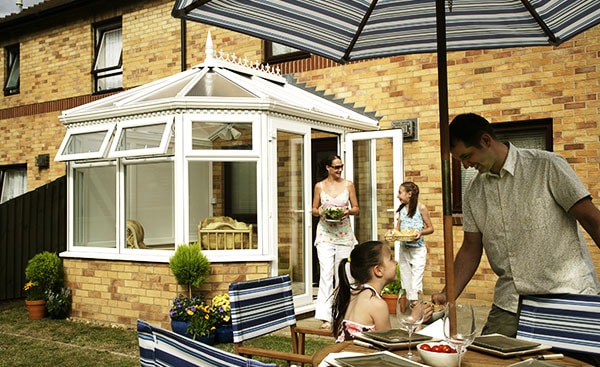 Conservatories are not a one-size-fits-all product so it depends on what type of conservatory you want and the type of home you live in. In many circumstances, planning permission isn't needed but there are various reasons why you may need to seek it. If you do require planning permission, we'll handle it all on your behalf.

You do not need planning permission if you meet the following requirements:

The construction does not cover more than 50% of the size of the existing house
It does not include any balconies, verandas or raised platforms
It won't be any higher than the highest part of the existing roof
It won't be more than 4m high
It does not obstruct a public road
No more than half the area of land around the original house would be covered by additions or other buildings
Single-storey rear extensions do not extend beyond the rear wall of the original house by more than 3m if an attached house, or by 4m if a detached house
Where work is proposed to a listed building, listed building consent may be required
More information can be found on the Government's
planning portal page
.
Conservatories On A Listed Building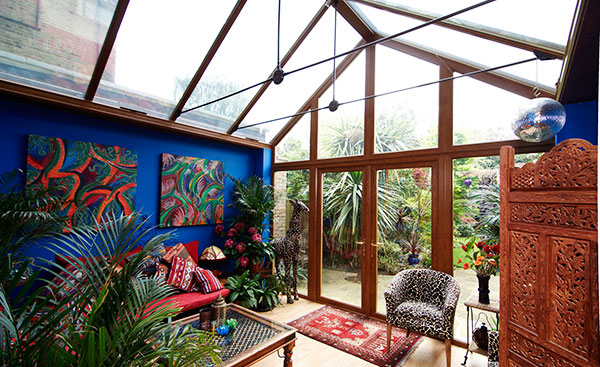 If you would like to add a conservatory to your home and you live in a listed building you will need to apply for Listed Building Consent. Before you submit your application, you should speak to your local authority about the chances that such permission will be granted, and they will also be able to advise you on filling in the application form. Working with a designer you can ascertain the type of conservatory design which is most likely to be met with approval. Once you have designs tips, such areas as keeping your new conservatory to the style of your home, you will be able to request an application form from your local authority which will need to be filled in comprehensively and be accompanied by plans, photographs and a fee. The period of time from sending in the request and receiving a decision can be up to eight weeks.
Conservatories in a conservation area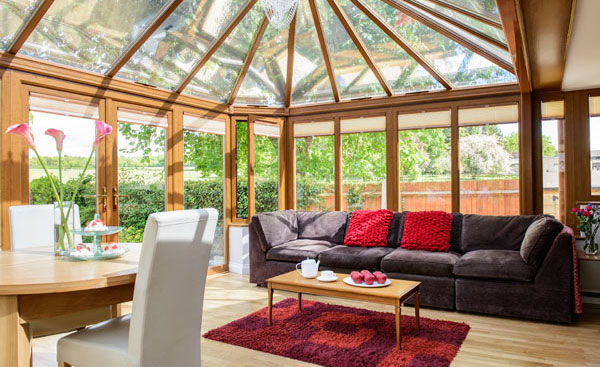 Many conservatory builds, depending on their specifications, fall under permitted development, meaning they do not need applications for planning permission. However, if you live in a conservation area – an area considered by your local authority to have special historic or architectural interest or desirability – you are likely to need to put in an application regardless of the specifications of the build. An Anglian design consultant will be able to help you with this process.